Hey Friends!!
I hope you all are having a great week!
I thought it was about time that I do a little recap of our Spring Break…..ya know, cuz it's only been 4 weeks ago!

I have been wanting to blog about our vacation for a while now, but part of me was so overwhelmed with the idea, that I just couldn't bring myself to sit down & work on it.
Mostly because I took almost 400 photos and sifting through them all…trying to find my favorites, and then editing all of them made me want to curl up in the fetal position! Also because we came home to "not-so-florida-like" weather & the more I looked at the photos, the more I wanted to go back! We truly had a wonderful time!
The weather was absolutely PERFECT….
The sites were absolutely BREATHTAKING…
And my kids….well, they were absolutely ADORABLE! (I know I am bias.)
Which is why I took almost 400 photos….
Not to mention this was Griffin's first trip to the ocean…I milestone like that NEEDS to be documented…..THOROUGHLY!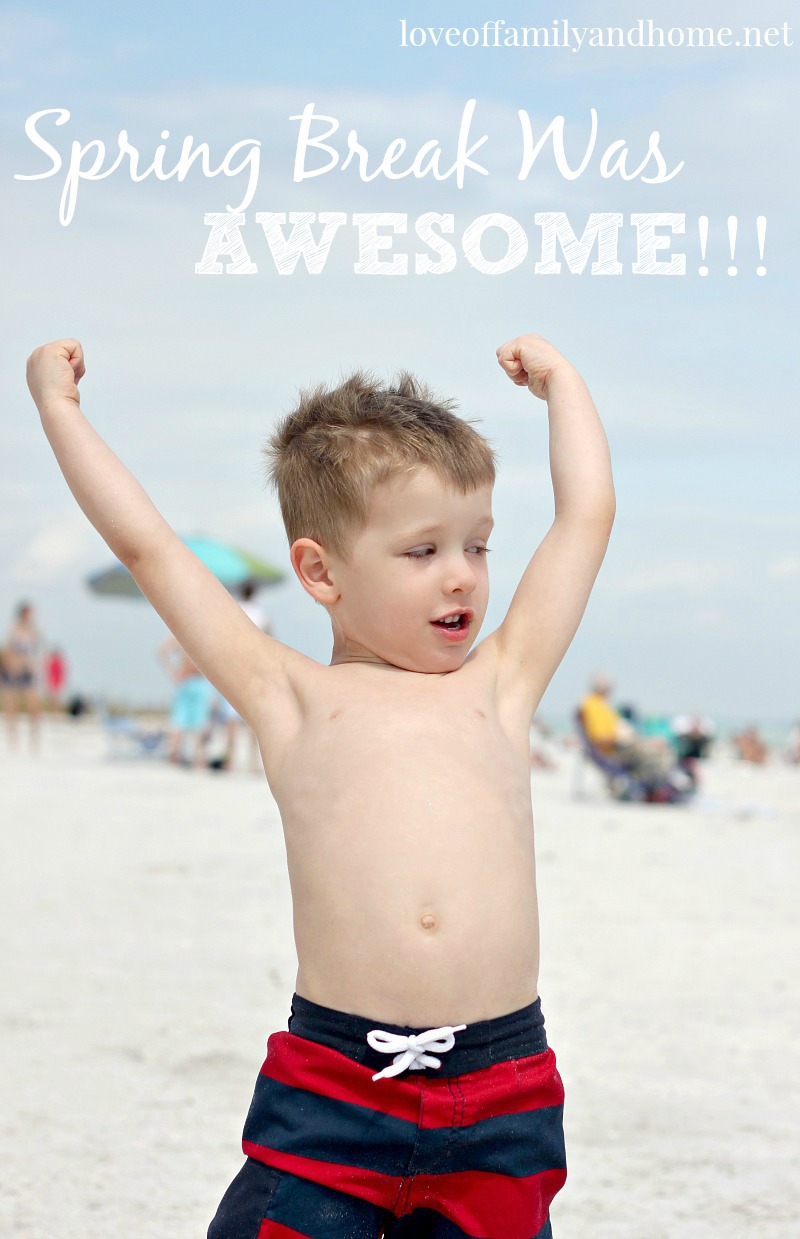 This was also the first time that either of my boys had ever been on an airplane. Too say they were excited would be an understatement. In fact, I think Parker was more excited about the flight than he was about spending a week in Florida. Poor kid….one of these days he will get those priorities in order!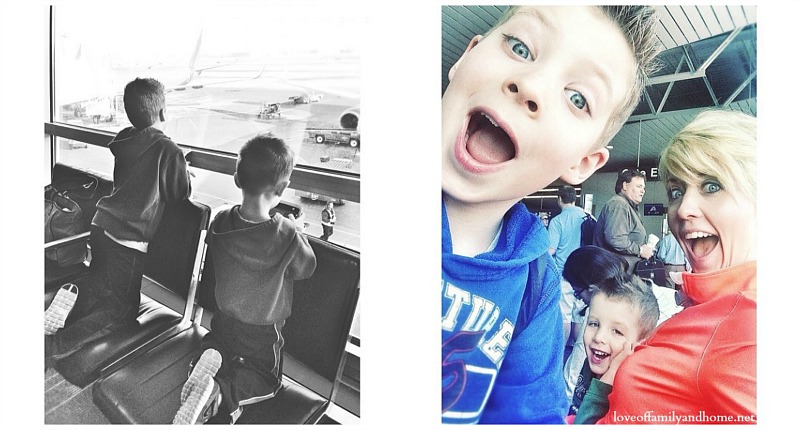 I was a little nervous about the plane ride myself. I was really afraid that I wouldn't be able to keep the boys quiet & confined to their seats for the 2.5 hour flight. I mean….they are boys! The like to run and climb and jump and wrestle and well, be LOUD! So, I had their carry-on full of coloring books, crayons, DVD's, and their LeapPad/Leapster Explorer games. To my surprise, it all went pretty smoothly. They were absolutely in awe of being "up in the clouds."  As the plane ascended, and we got higher & higher. Parker looks at me with such excitement in his eyes and says "MOM! We are going up to see Jesus & God!"  I laughed & replied…"One of these days buddy, but hopefully not today!"
My in-laws bought a place in Fort Myers, FL back in December. We were going down to spend the week at their new house & of course soak in the Florida sun! Once we arrived, our days pretty much consisted of the same thing…..spending LOTS of time at the beach. Because, in my opinion, that's what vacation is all about.

My husband is all about wanting to go site seeing, but my picture perfect vacation always includes the beach. There is just something about sinking my toes in the sand, feeling the warm ocean breeze blow on my face, & listening to the sound of the water that just soothes my soul. I think that Parker would pretty much back me on this. The boy could have seriously played in the ocean all day if we'd let him.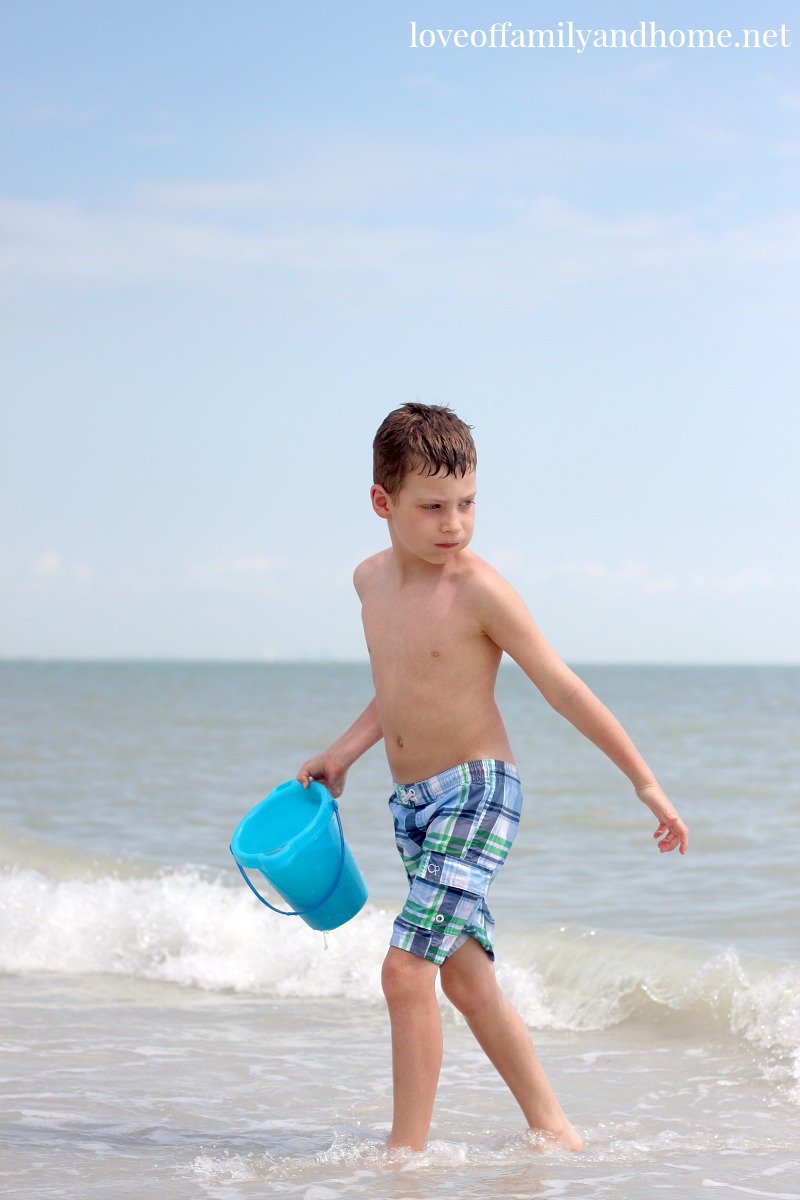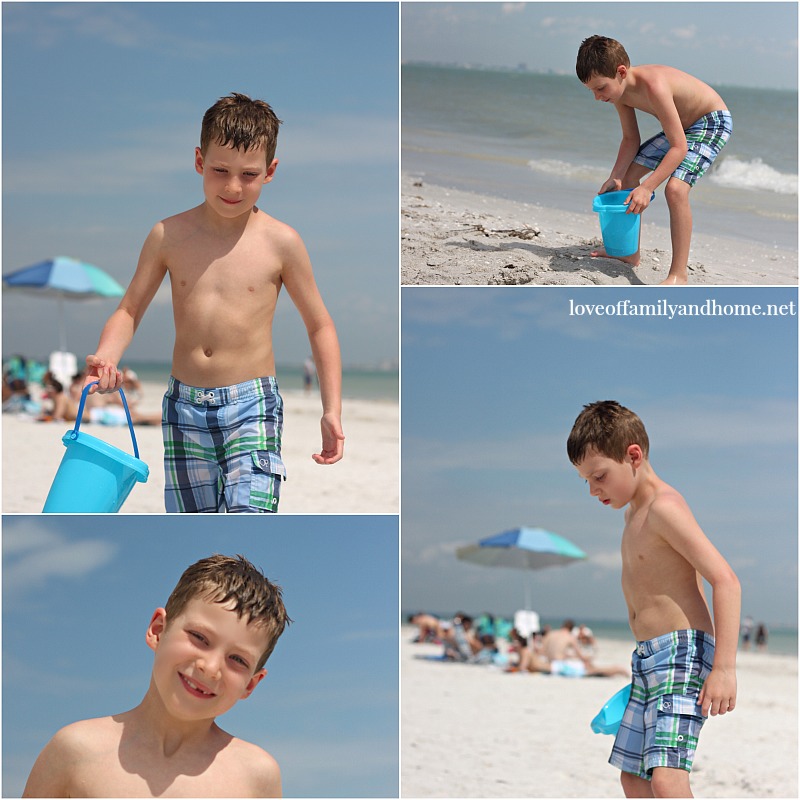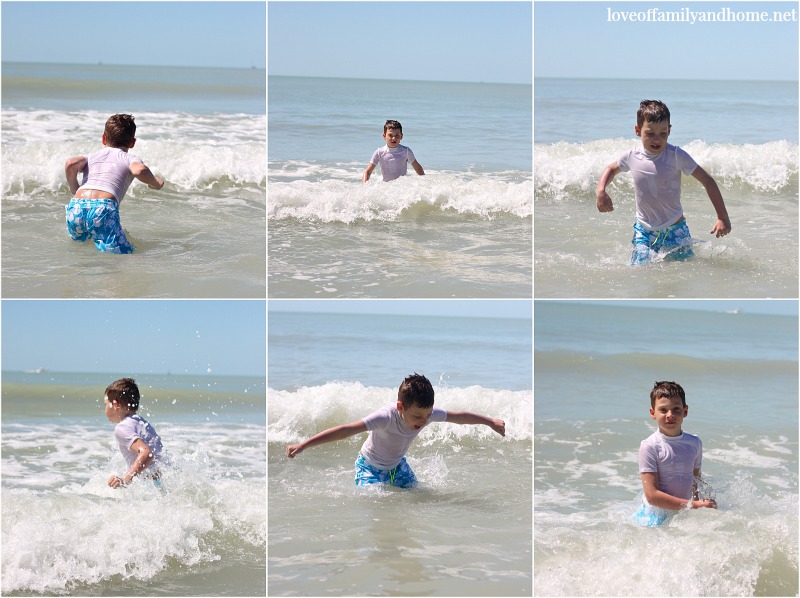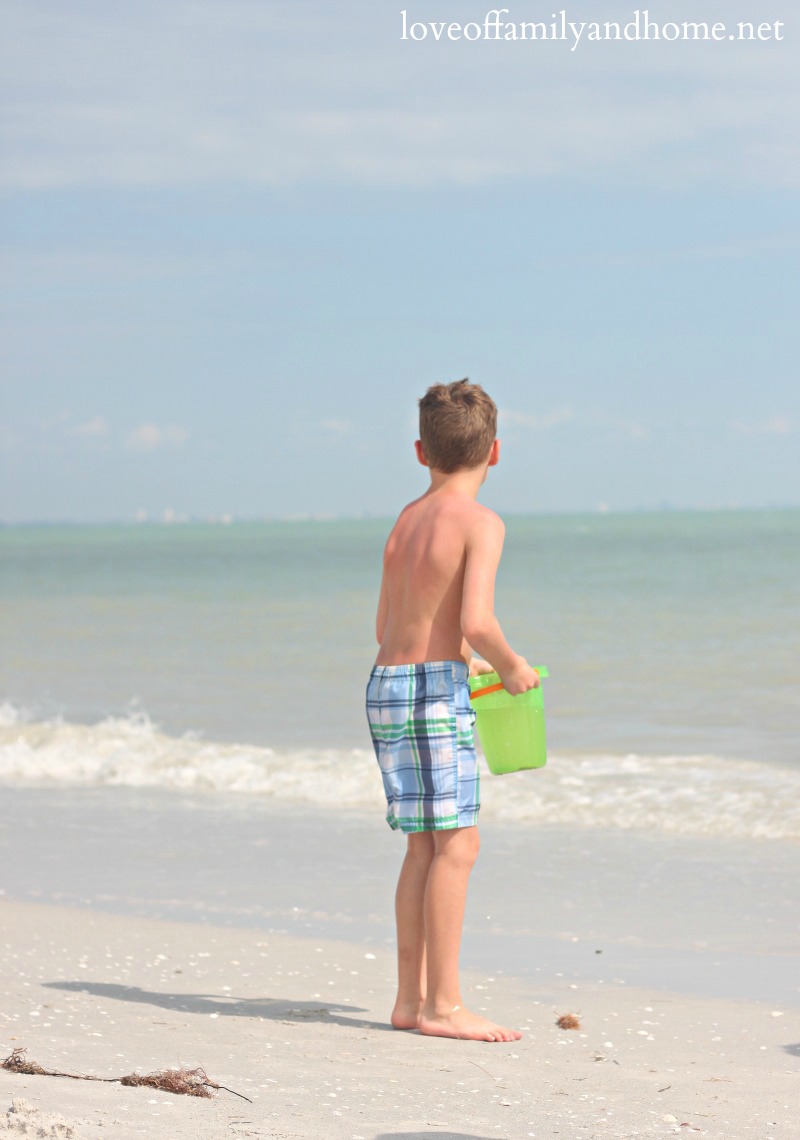 Griffin on the other hand….I know it looks like he is enjoying himself here, but photos like these didn't always come easy. He managed to do a lot of complaining for a child vacationing in Florida.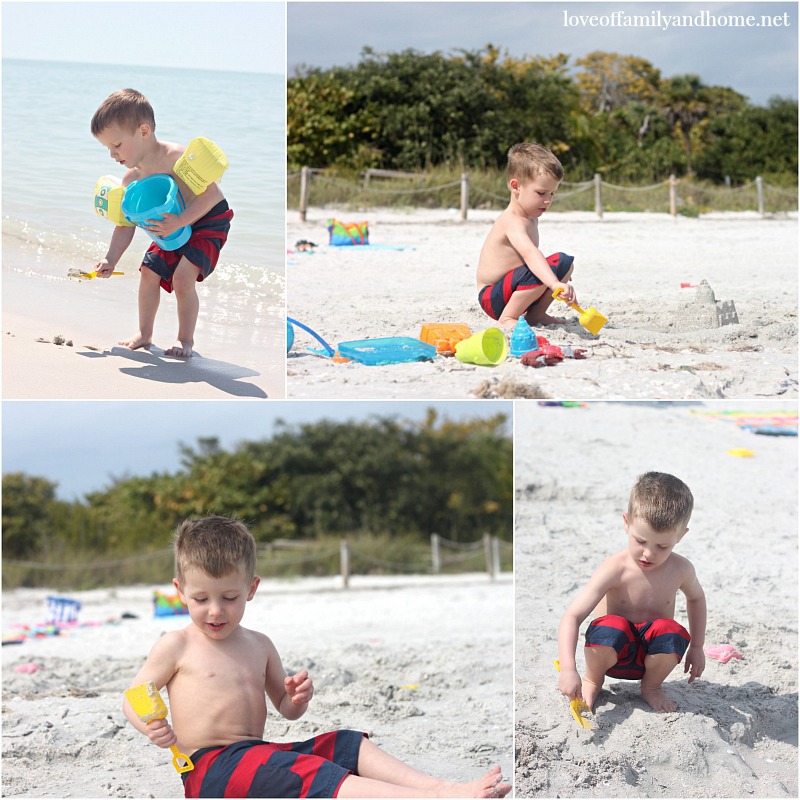 He didn't want to get in the ocean and he really didn't care for the sand. Part of the problem was that we never seemed to make it to the beach until after lunch ( due to our lazy vacation mornings ), so by the time we got to the beach & got settled in, it was about time for a nap. He doesn't nap everyday but because we were so busy while we were there & because we were spending so much time outside….boyfriend was tired & grumpy most days. I couldn't help but document this moment…..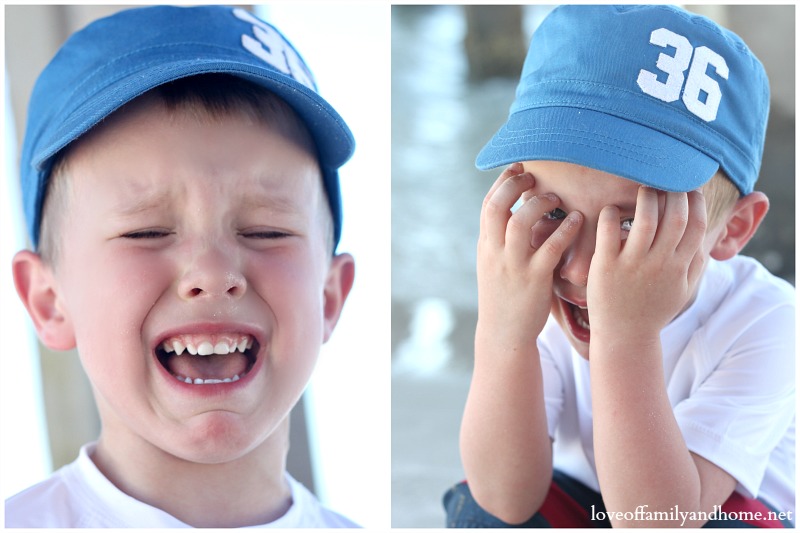 I mean really kid….we are in Florida, at the beach. The weather is gorgeous. What's with the crying?! 
Luckily there weren't too many breakdowns like the one you see above. Even though Griffin did his fair share of whining, we still managed to have a lovely time and I still managed to get some cute shots of him as well.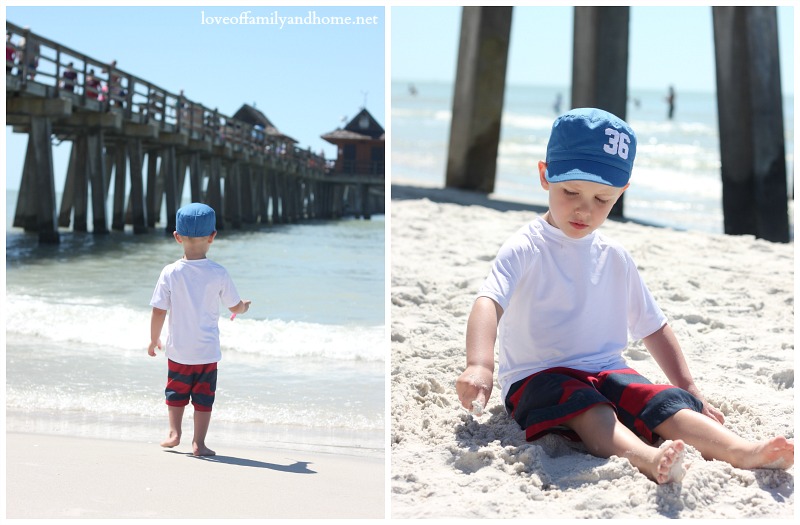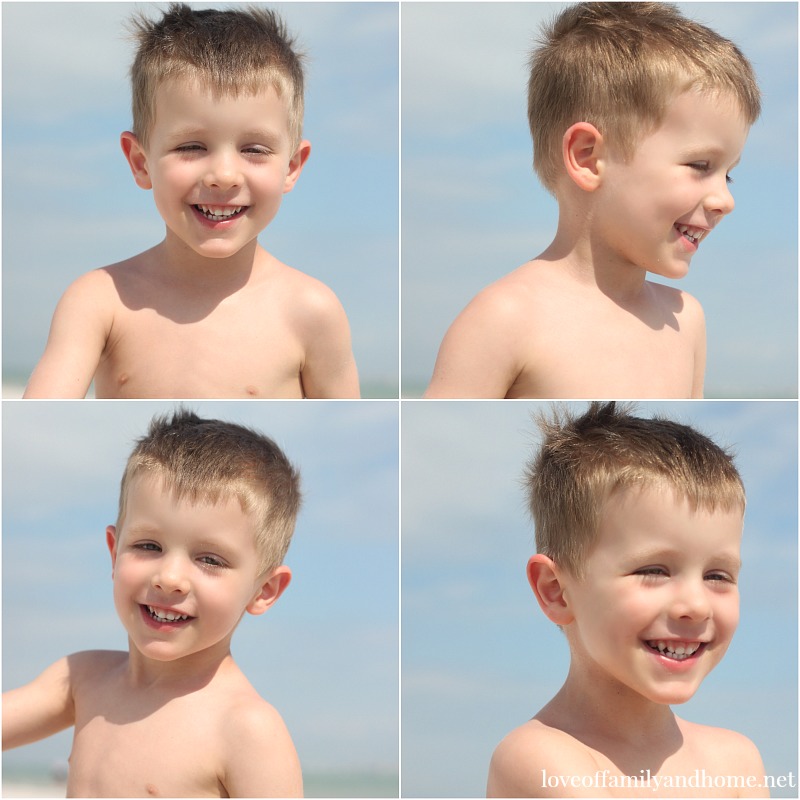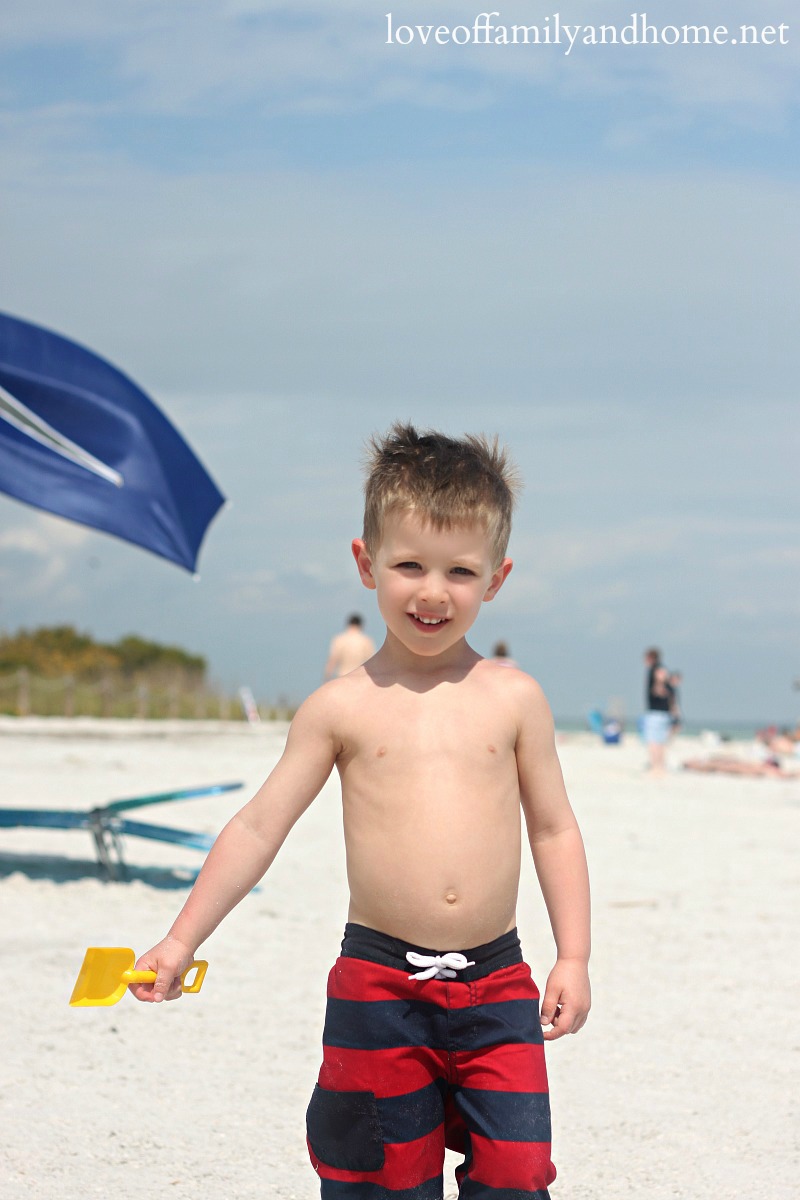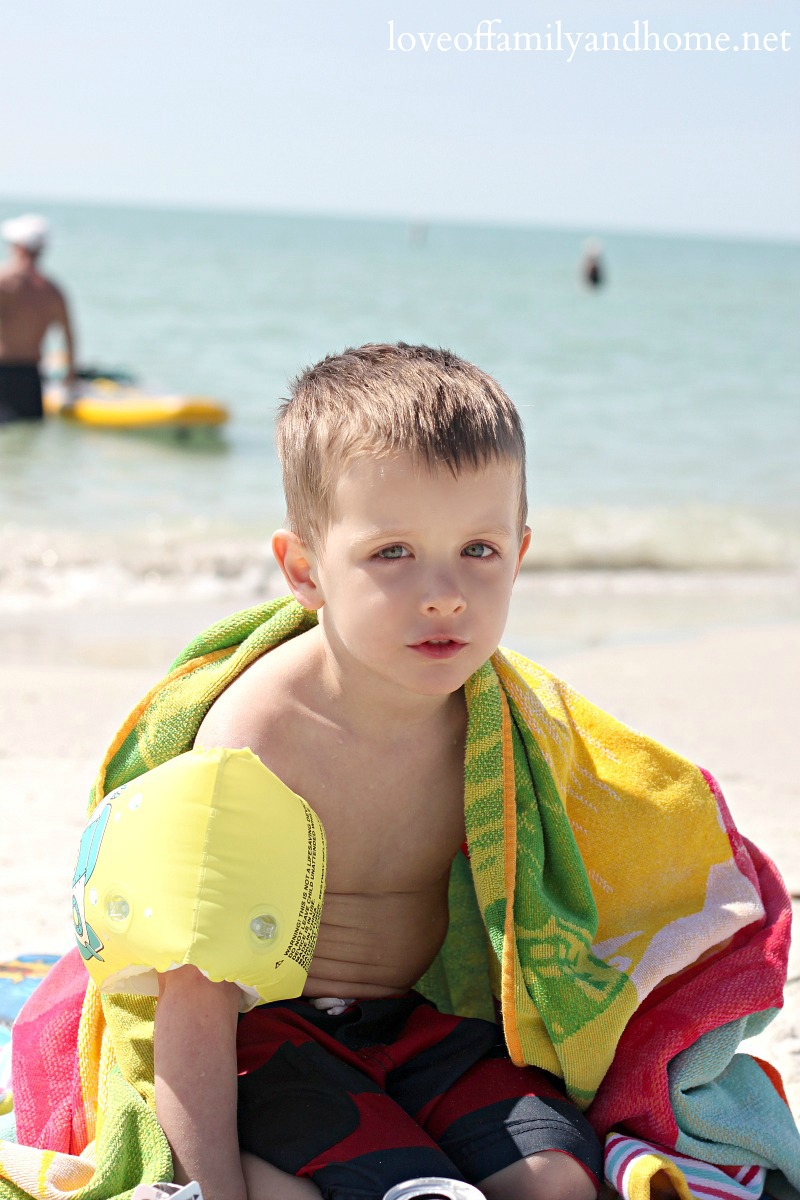 On our 4th (and last trip) to the beach that week, the boys decided that they wanted to go fishing. So, we went to Walmart that morning & bought two cheap little fishing poles before heading to the beach. Let me just tell you, that cheap little fishing pole was GAME CHANGER  for Griffin!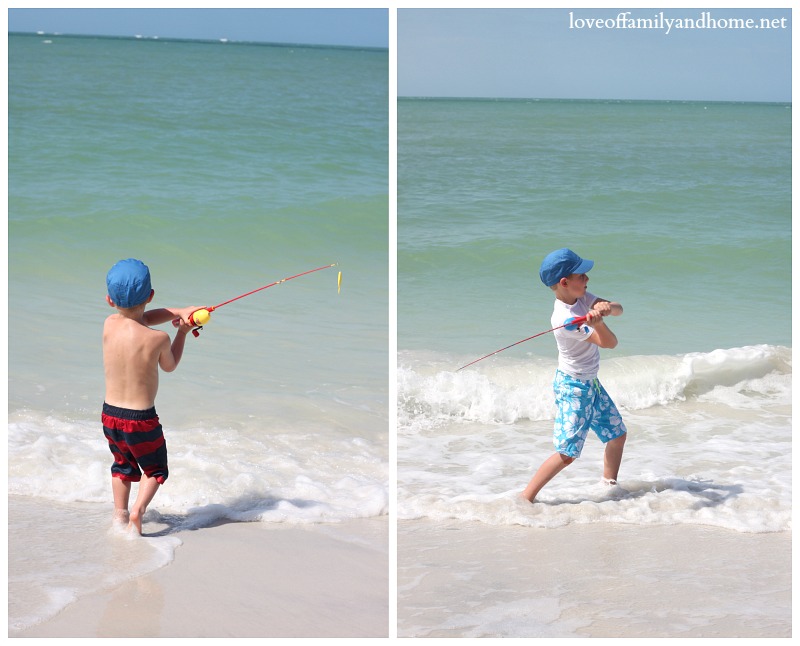 Even though it just had a rubber fish on the end of it & he couldn't really catch anything, he had so much fun "fishing."  He kept saying "Mommy, I'm so happy! This is so fun" over, and over, and OVER again! Why, oh why, didn't we buy that fishing pole at the beginning of the week?!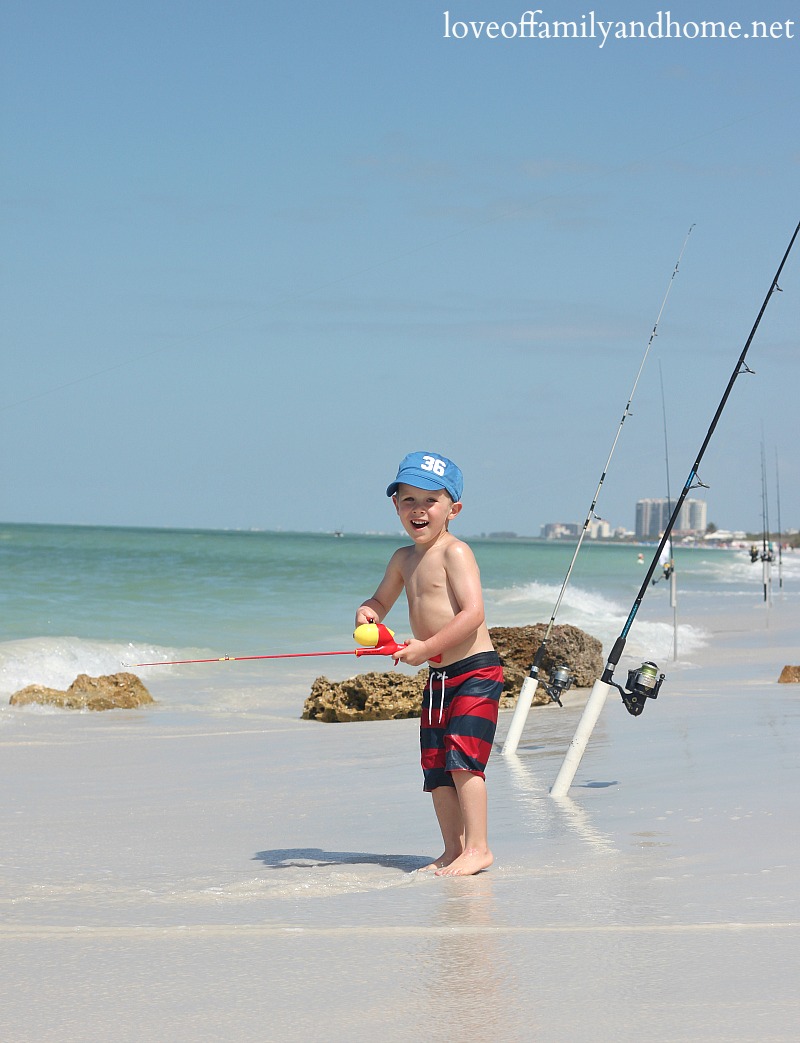 Yes, this was the day that Griffin went from hating the beach to absolutely loving it. In fact, he was not happy about having to go home that day. We were hauling all of our stuff back to the car & he was saying "Mommy I want to go back to the beach!!"
At least we ended our vacation on a good note!