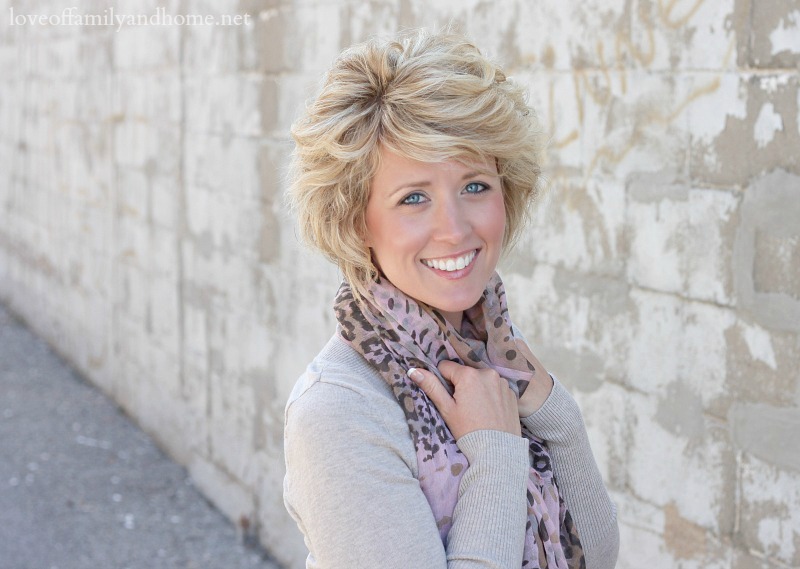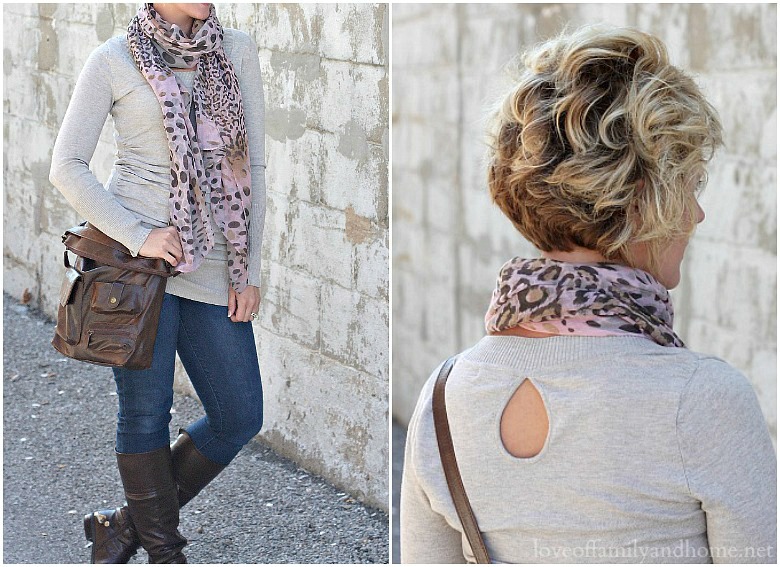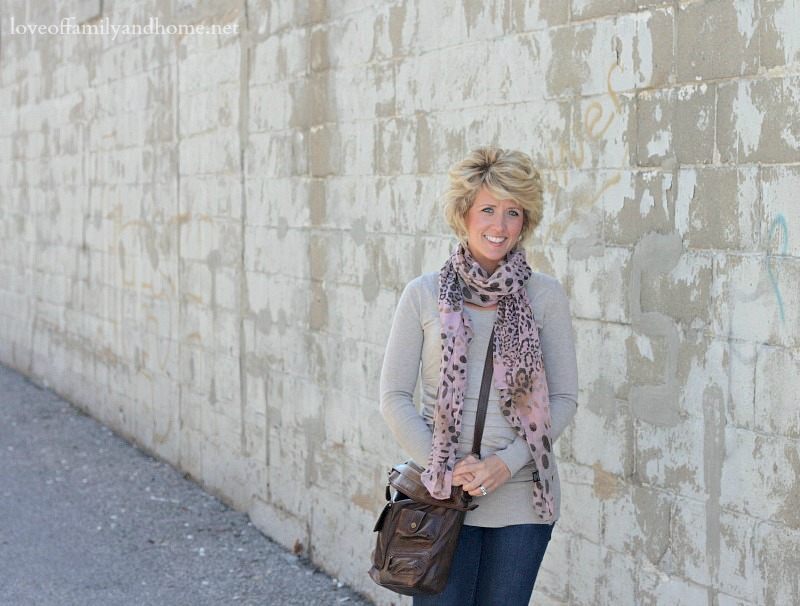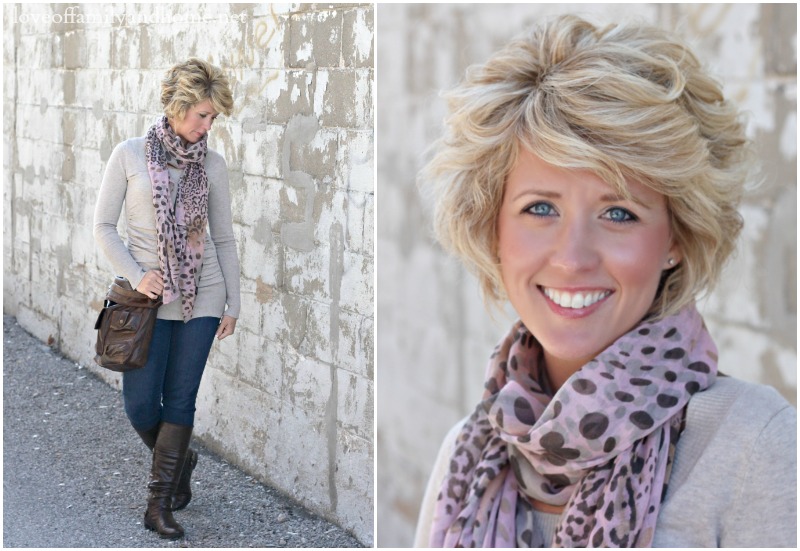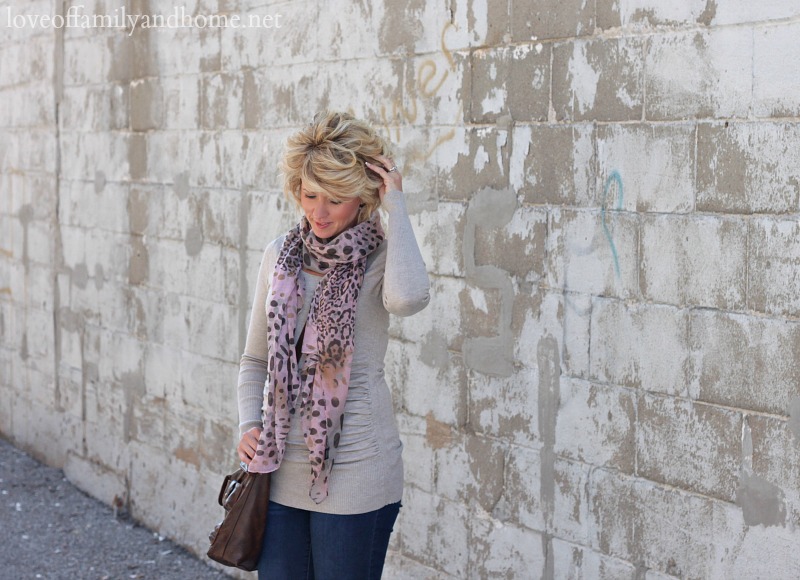 Sweater: TJ Maxx;   Scarf: Gordmans;   Jeans: Kohls;   Boots: Target;   Bag: Payless
I don't know how the weather is in your neck of the woods, but it seems as though fall is in full effect here in Southern Illinois!  Our days have been cool (in the 60's) & our nights even cooler (in the 40's) the last couple of weeks!  Needless to say, we have been taking full advantage of our back deck & outdoor fireplace and I've been LOVING every minute of it!! There is something about this time of year that just lifts my spirits & puts a smile on my face.
With the change in temperature, I have been doing a little shopping & adding a few new items to my fall wardrobe. The sweater you see in these photos was one that I just recently purchased at TJ Maxx. A few of the reasons why I liked it….it was neutral, it was long, & I loved the ruching detail at the waist! Regardless of your body type, you can't go wrong with a little ruching…very slimming & flattering for the waistline!  Like always, TJ Maxx never disappoints when it comes to price either! This fall staple was just $16.99! I paired it with a few items I already had in my closet & wore it to church this past Sunday. You just can't go wrong with a comfy sweater, cute scarf, skinny jeans, & a pair of boots this time of year!
I'm also kinda loving my new bag. I bought a new pair of boots at Payless a few weeks ago during one of their BOGO events. I couldn't find a second pair of shoes that I wanted, so I decided to get a new purse instead. The bag was already on sale, but with the additional 50% off, I picked it up for just $10.00!! Woot woot!!
Have you made any new additions to your fall wardrobe lately?!
Snagged some great deals?
If so, I'd love to hear about them in the comments section below!!
Linking up here….