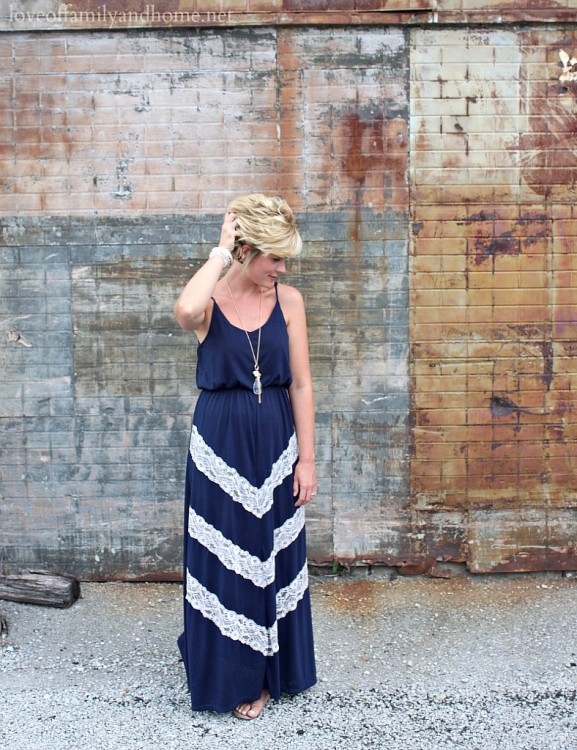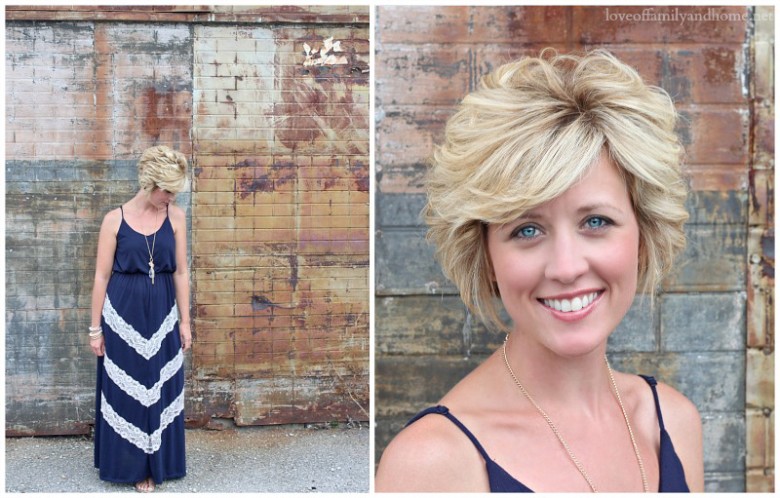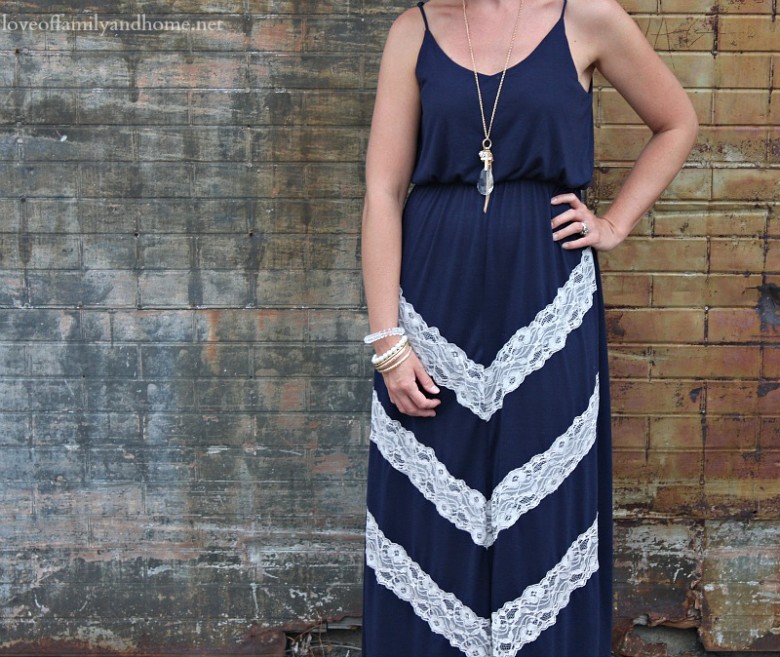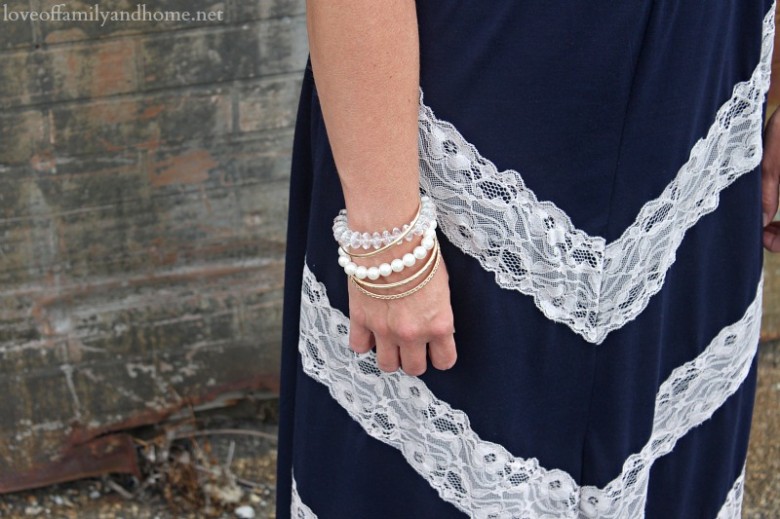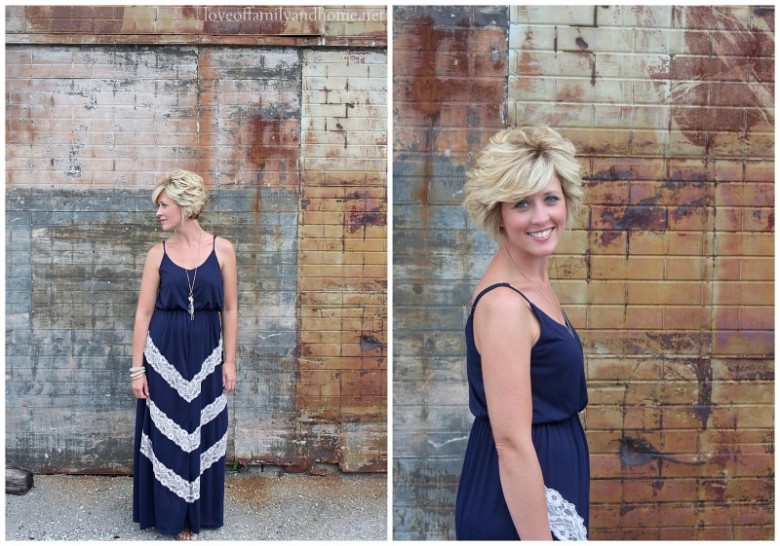 Maxi Dress: Wet Seal
Necklace & Bracelet: Wet Seal
Sandals: Target
I found this dress on Pinterest a couple months ago. It was one of those pins that took you to a blog's homepage instead of the actual post from which it was written….SO FRUSTRATING!
I tried searching the blog to find the dress because I really wanted to know where it was from, how much it cost, etc. Long story short, I completely struck out! I couldn't find the source of this mystery dress anywhere & I had given up all hope of finding it! I finally decided that I would just have to admire it on the model in the pin & think about wearing it in my dreams.
Okay, I wasn't really that devastated, but you get the point! I was bummed to say the least! 
Then, last week my luck changed! I did a little shopping & just happened to pop into Wet Seal. This is not a store that I shop in too frequently, as I don't usually find too much, but I did happen to stop in this time around. Low & behold, I walk in the door & there she hung on the rack!! Let's just say that I did a little happy dance in the store, grabbed my size, & headed straight to the dressing room!!
As luck would have it, the dress fit perfectly!  It was so comfortable & the price was right, at just $32.99. I went ahead and grabbed a necklace and some gold bangles while I was in the store (they were buy one get one for a penny…can't pass up that deal!) and called my shopping trip a SUCCESS!!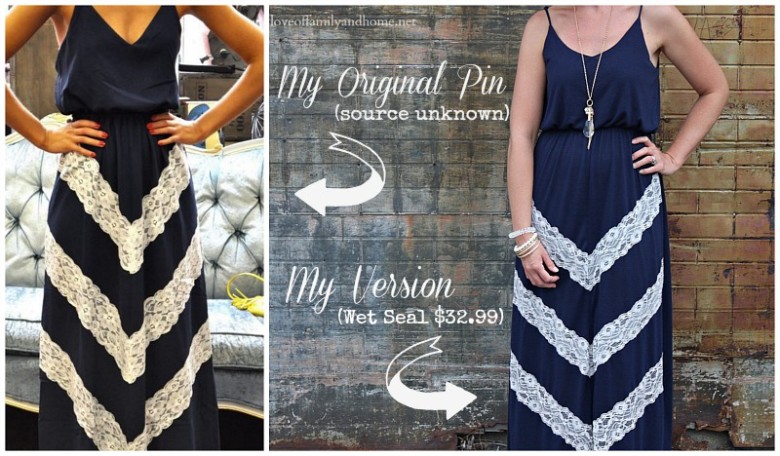 I'm still not sure that my dress is the exact dress in the pin you see above, but what I do know, is that I definitely got the look I was going for, at the price I was wanting to pay! And that folks….is all that really matters!! Yes?!
I'll leave you with a few outtakes from our photoshoot. My husband was telling me to do "something crazy."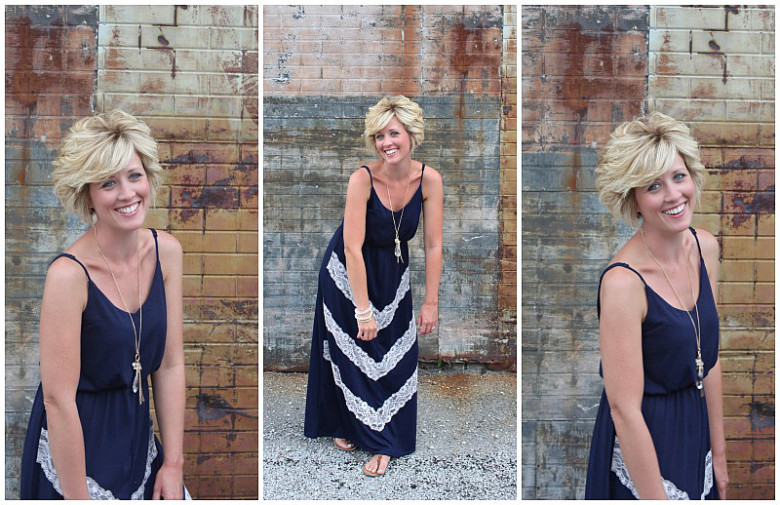 I couldn't do anything but laugh!
I'm not sure what "something crazy" is supposed to look like, but I definitely need to add some variety to my poses! Getting tired of the same old hand on the hip routine!
Thanks so much for stopping by!!
Happy Wednesday Y'all!
Linking up here…