Hey Friends!
How the heck are ya?!
Things have been good here. It's hard for me to believe that we are now in the last days of June. Where on earth did this month go?! Between things going on with the store, CRAZY baseball schedules, and traveling north for a wedding, it seems as though it came & went in a flash! It also seems that the older our kids get, the busier our lives become.
Oh yeah….and in the midst of all of the June madness my oldest turned 9 years old! That's pretty hard for me to wrap my head around as well! I thought I would drop in today and share all the details of his Batman vs. Superman Birthday Party! Even though life is busy, I still love a good party! 🙂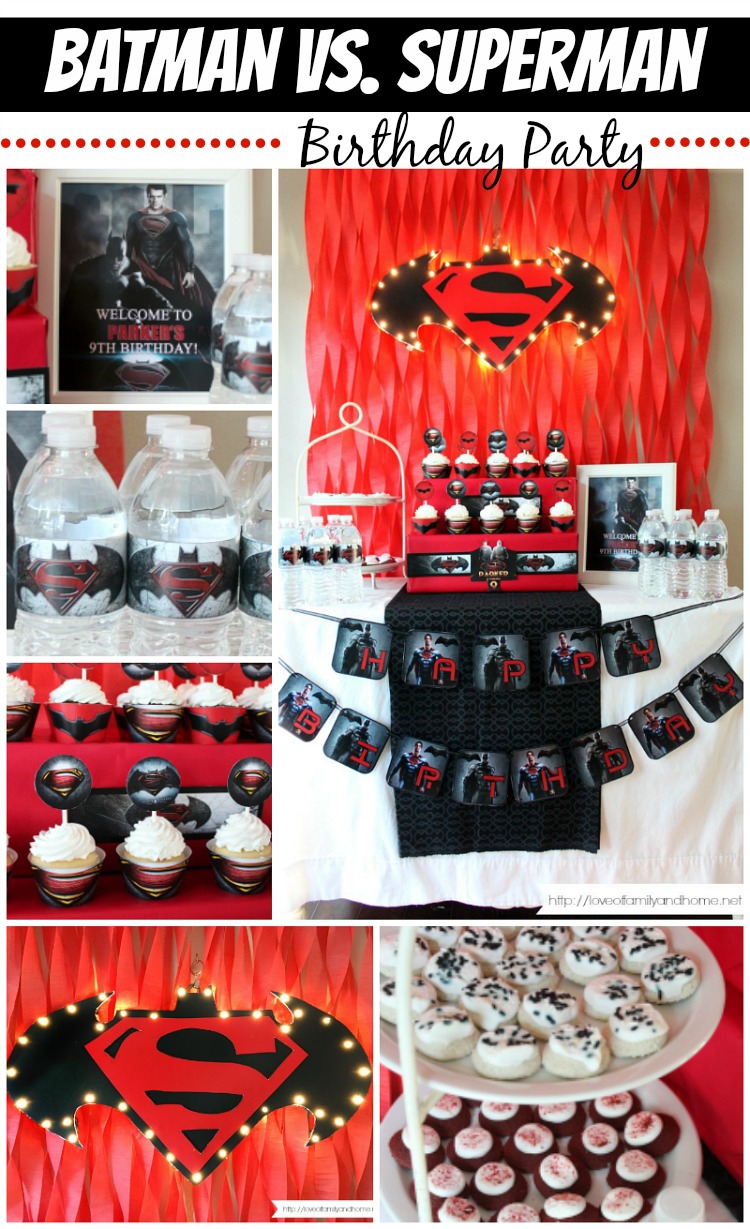 When it comes to birthdays, first things first. A girl is going to need some invites! I love how these invitations via QCuteLife turned out!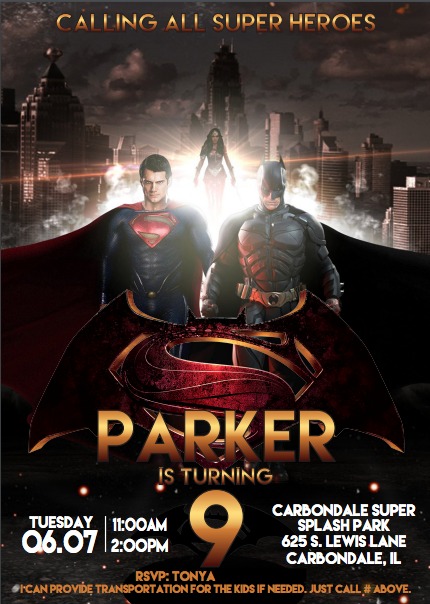 Once the invitations were picked, it was time to start thinking about the cake table decor! I always look to Etsy when trying to come up with decor ideas. You can find printable party packs for just about ANY party theme. When Parker decided on a Batman vs. Superman theme, I pretty much had to rely on Etsy because there was absolutely NOTHING at Walmart, Party City, etc. I was thrilled when I found this printable party pack via Pretty Fun Invitations! I knew it would work perfectly!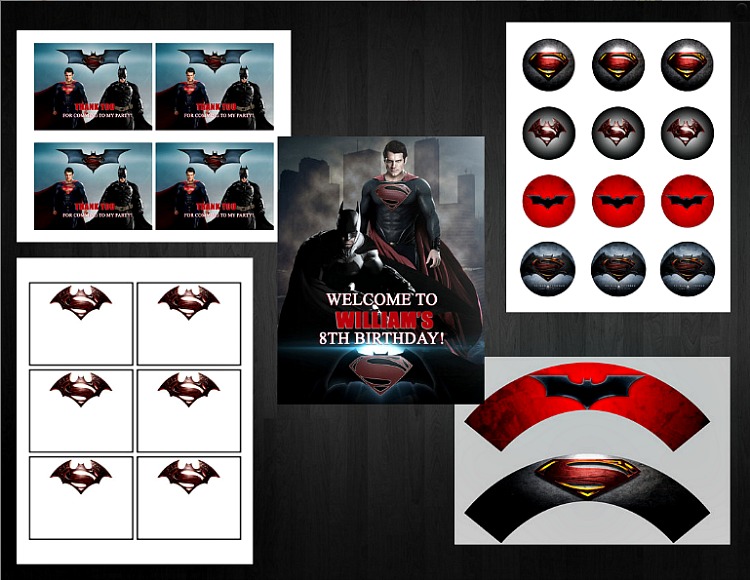 And here is what I came up with….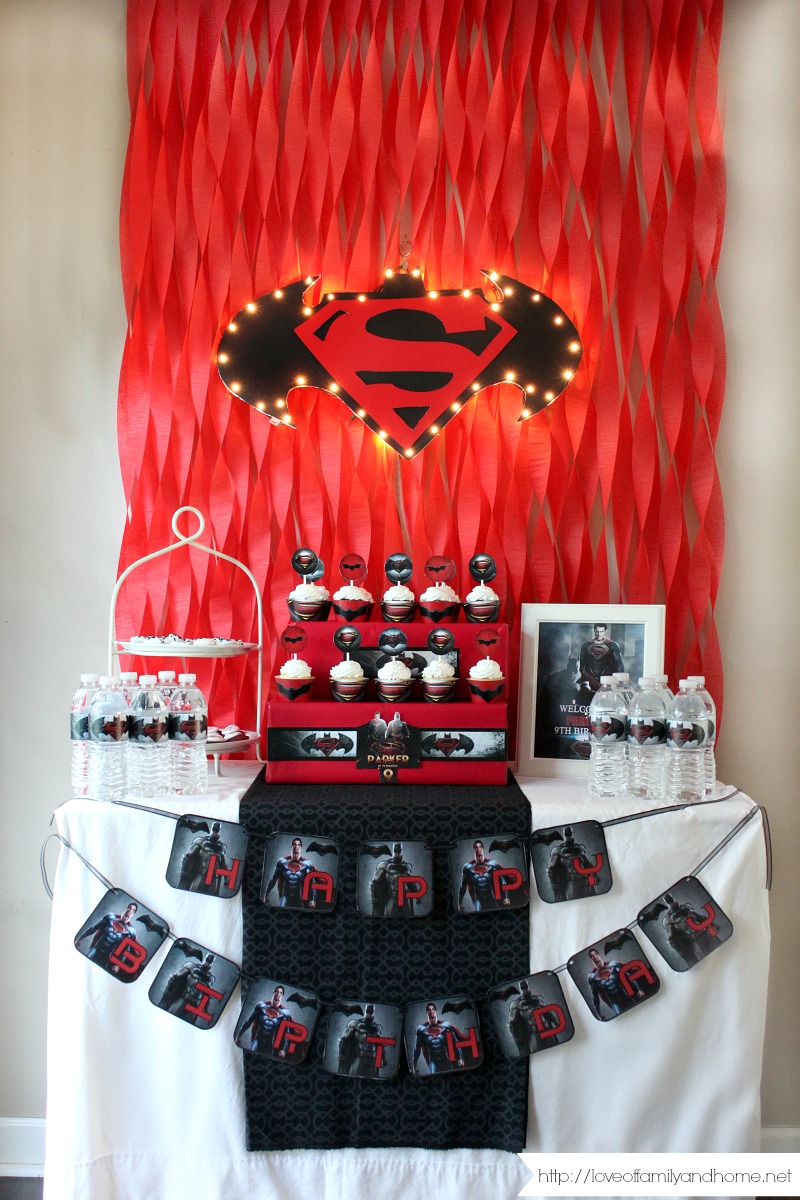 The backdrop with the light-up Batman vs. Superman marquee is my absolute favorite thing about this table! I made it out of some black foam board and some left-over christmas lights! It was super easy and the boys absolutely loved it! I'm pretty sure I definitely scored some "mom of year" points! I'll share a tutorial for how I made it next week!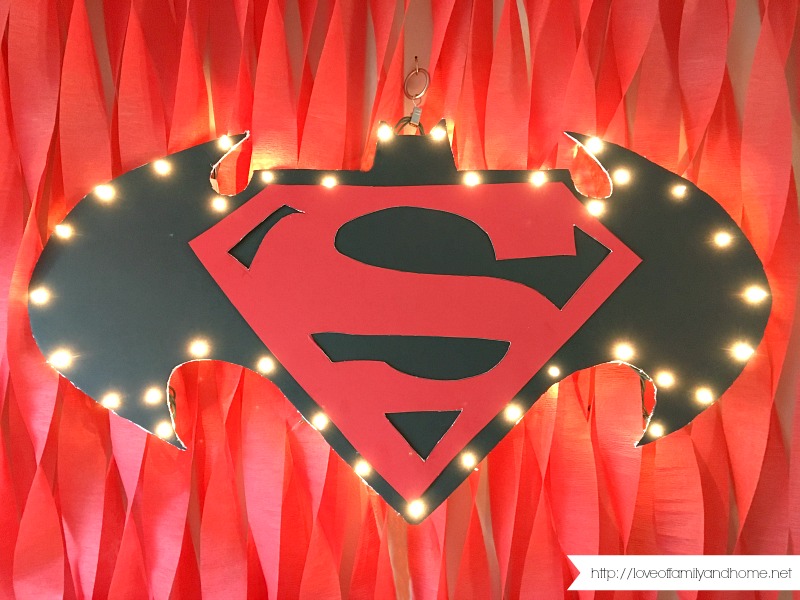 The majority of the table decor was compliments of Pretty Fun Invitations and their adorable printables! I loved the cupcake wrappers & toppers!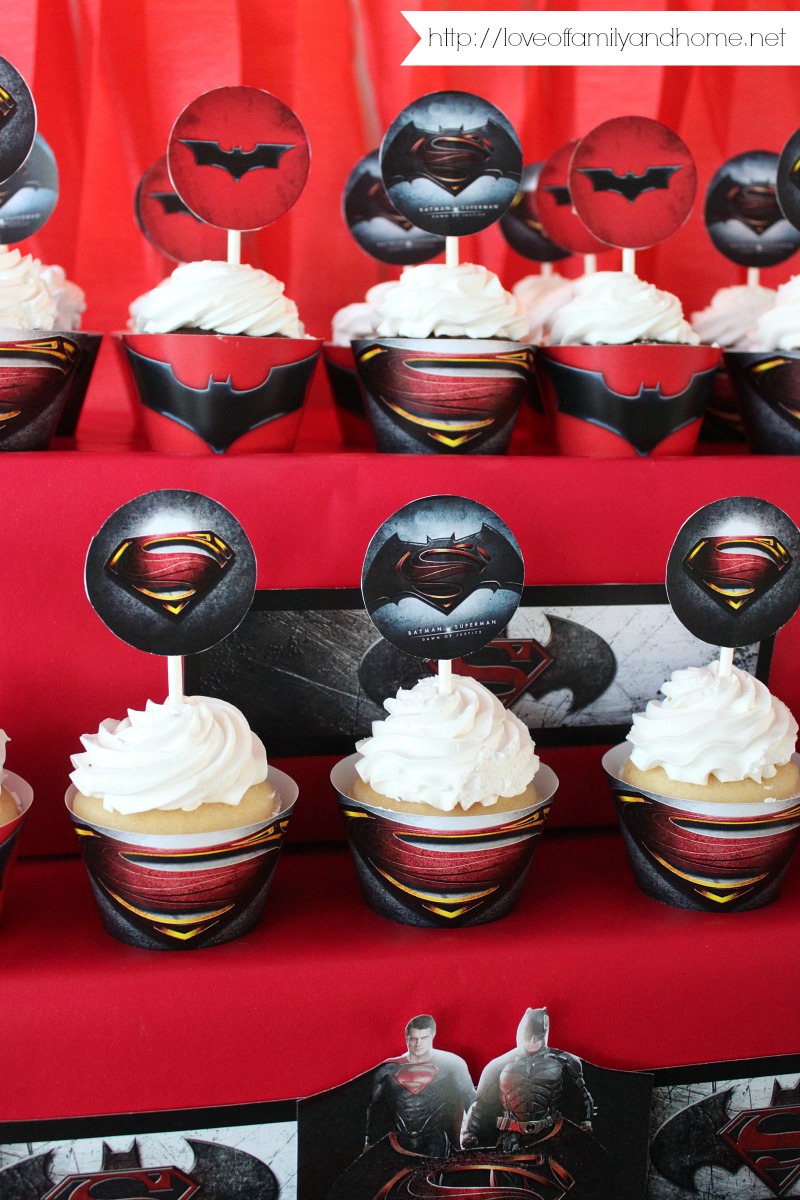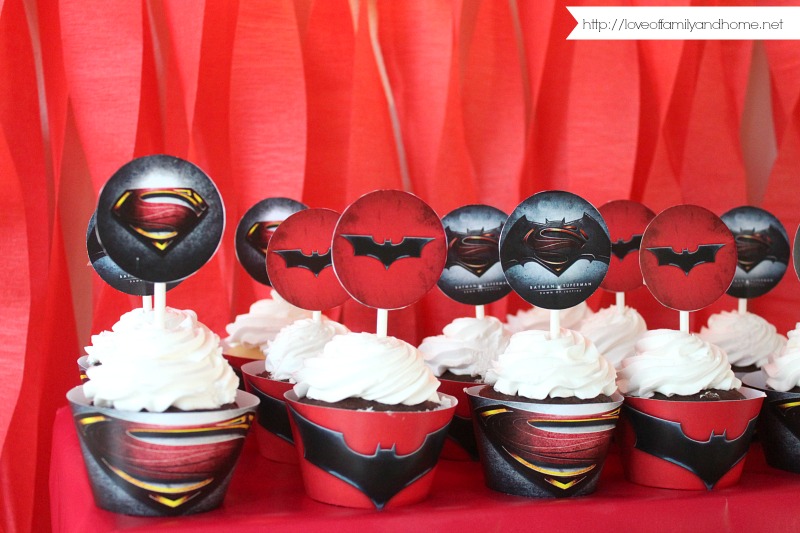 They also made this awesome framed print customized with Parker's name and age. It made a great addition to the table!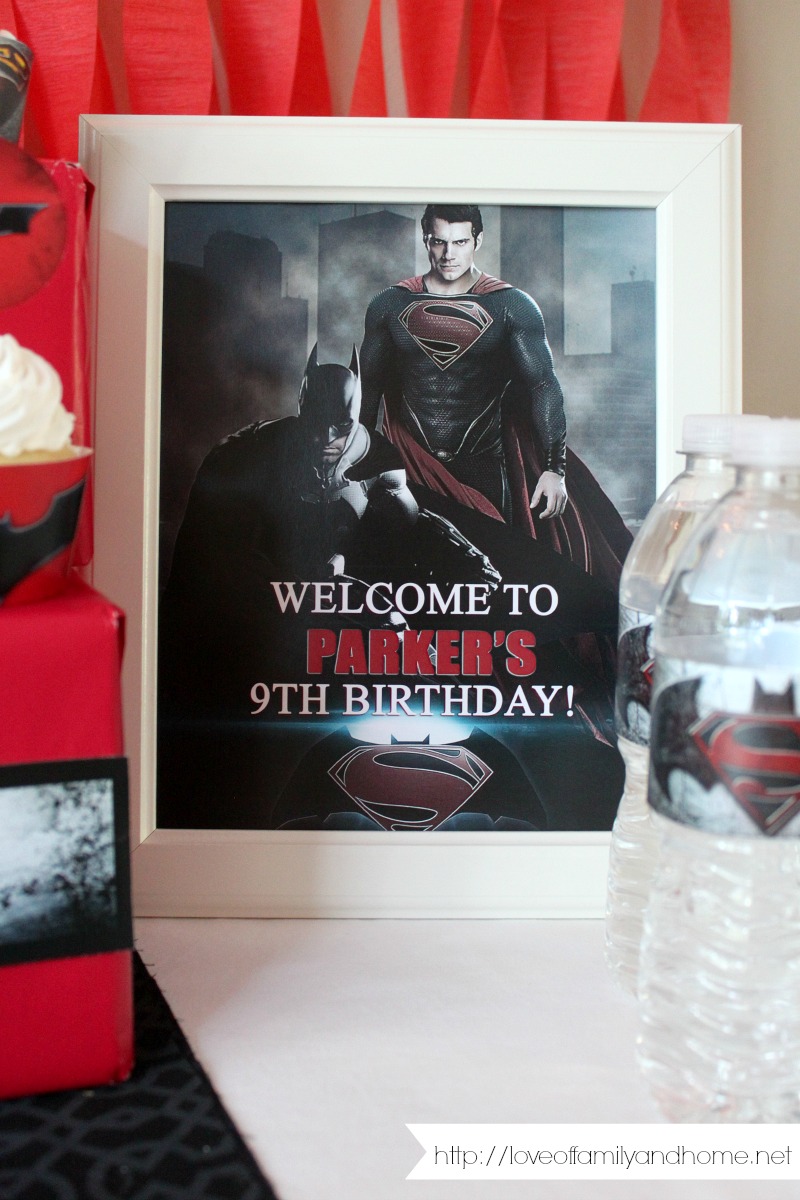 They also provided me with these adorable thank you tags that I attached to a few (ahem)…..store bought cake pops! That's right. I bought them. What I can say….momma just didn't time to do anything homemade this year! I was busy I tell ya!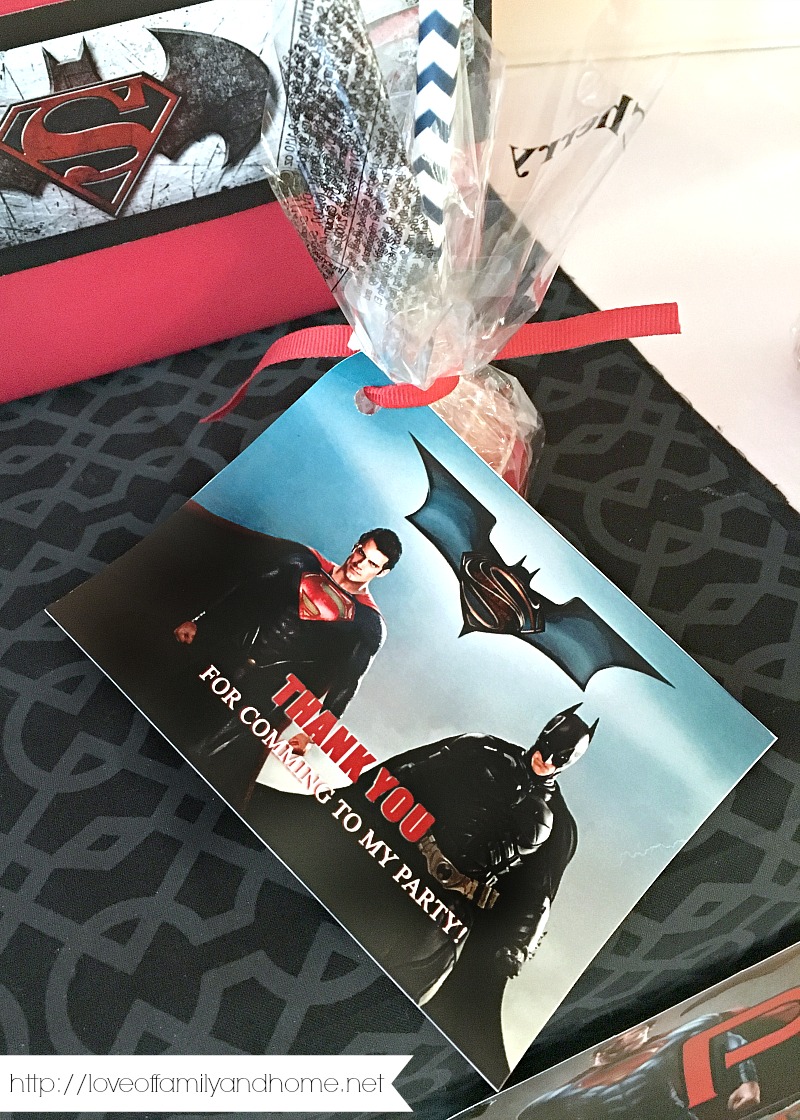 And the cookies?! Yep, also store bought. Hey…they matched the party theme colors & I was all  like… "SOLD!"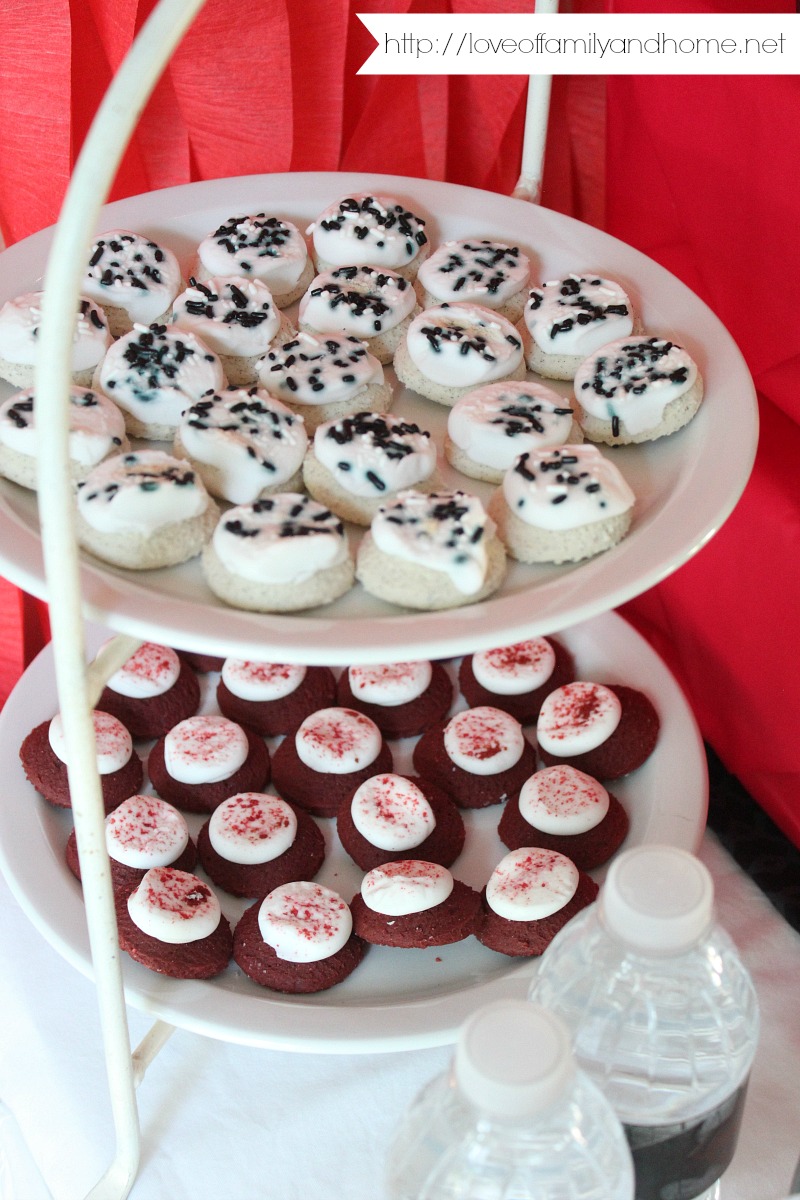 To display the cupcakes I just wrapped a couple of boxes in red wrapping paper, stacked them on top of each other, and then added some of the printables to the box to dress them up a bit. I used the water bottle labels & then cut out the Batman & Superman image out of his invites!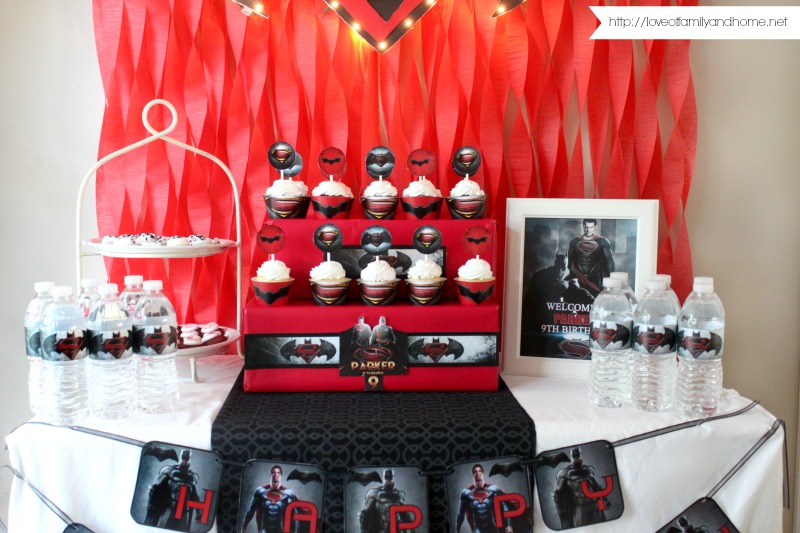 I did outsource a couple more printables for the party, just because they were not included with the other party pack. I always like adding customized water bottles to the table as well. If you've seen any of my previous parties….this is pretty much a staple! They're just too cute though, right?! These water bottle labels are via Bean Town Parties.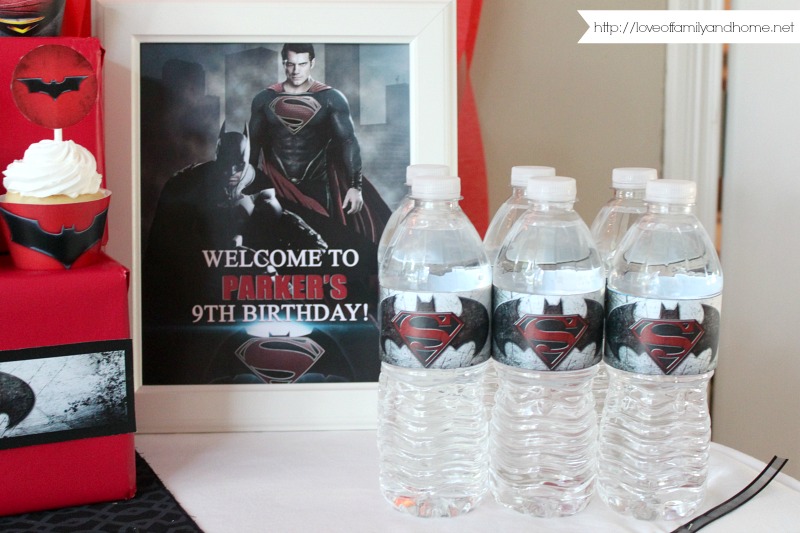 And I found a coordinating banner via Carolily Designs to put the finishing touch on the cake table!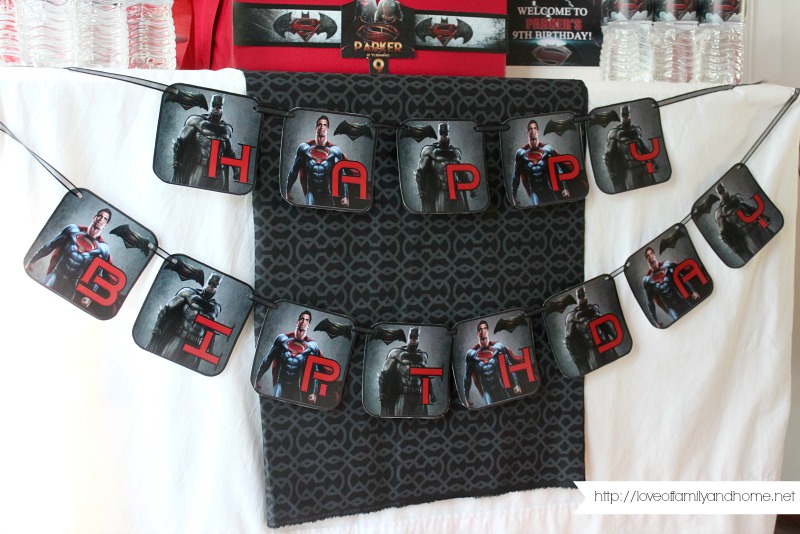 And that's pretty much a wrap on the party decor!  I really love how this one came together!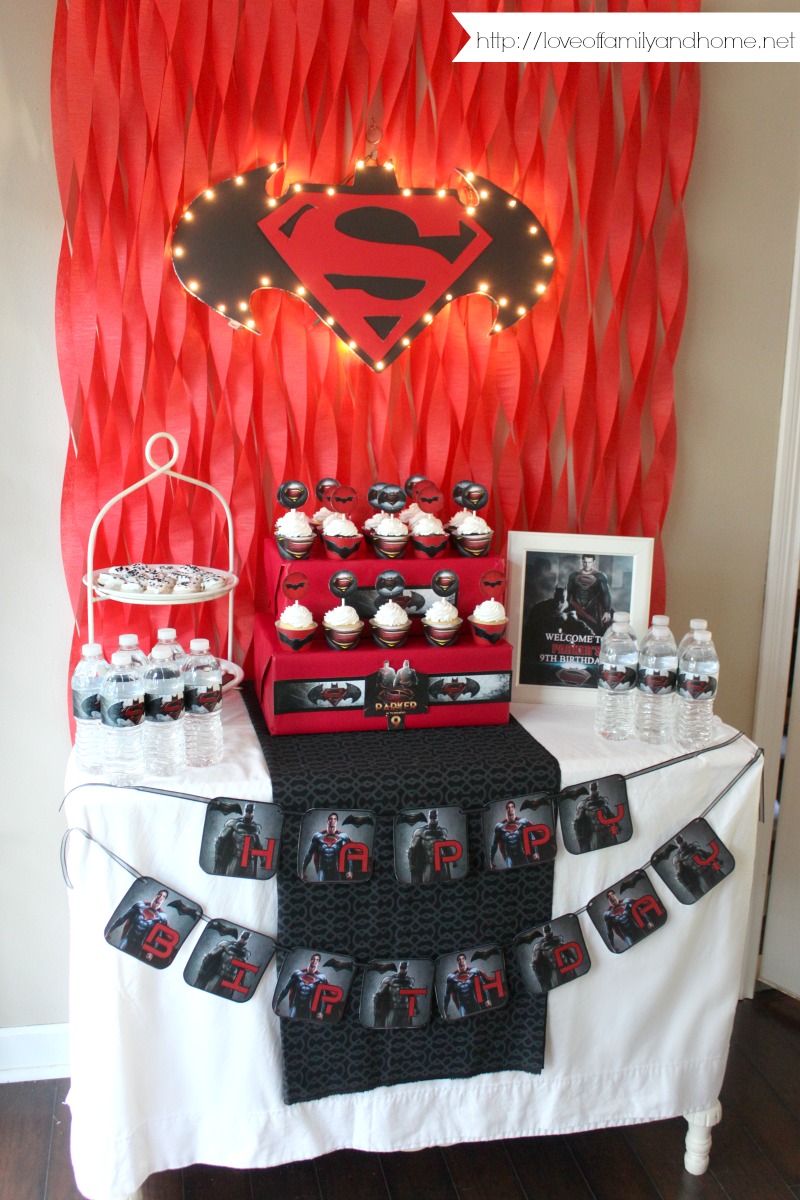 If you're looking to throw a party it the near future & needing a little inspiration, be sure to check out our party archives! There's lots of decorating ideas & party themes to choose from! 🙂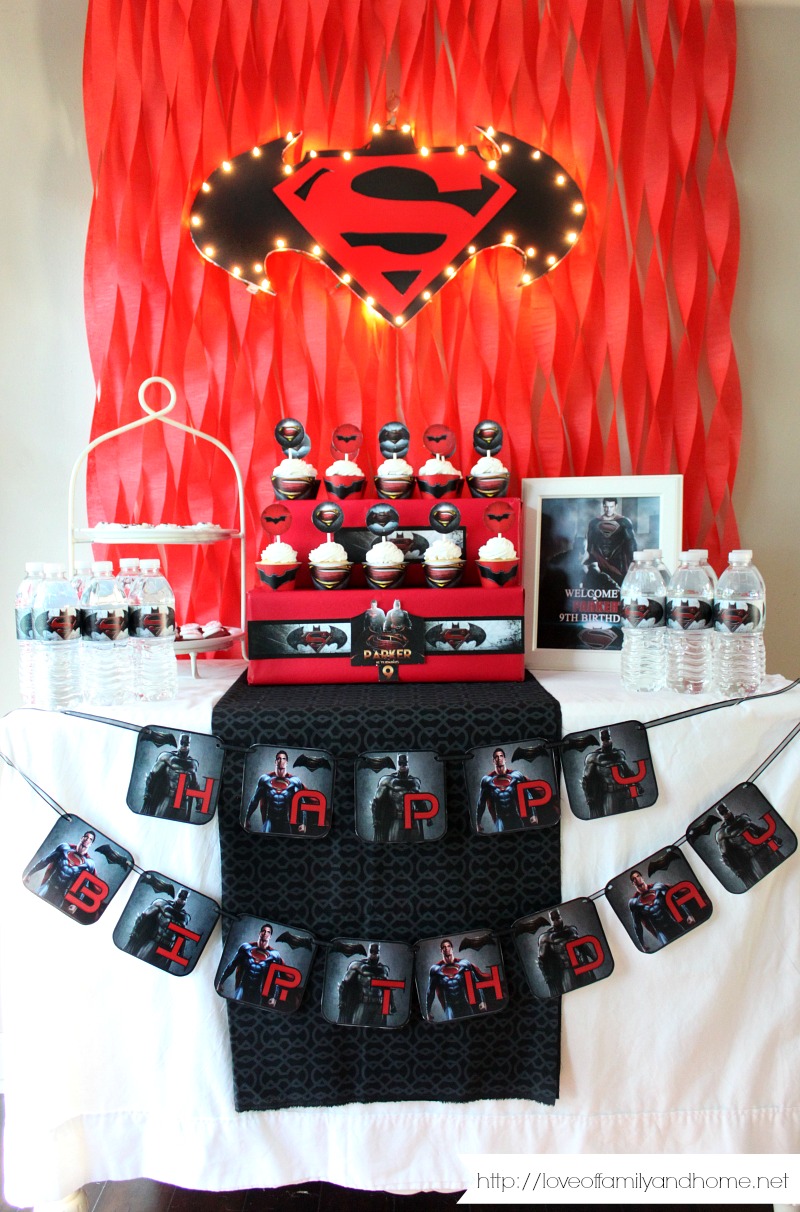 As always, thanks for stopping by!
I hope you have a great week!!