Hey Friends!
I know I've already mentioned it a time or two, but I decided to change up my Christmas decor this year. We bought a new Christmas tree, which inspired me to take things in a different direction. Instead of decorating in my usual blues, I decided to go with a neutral color scheme. I'm really happy with how things are coming together & looking forward to sharing more with you soon!
Because I changed things up a bit, I found myself in need of a few more Christmas ornaments. I bought some new ornaments at Hobby Lobby, but didn't want to go overboard with my spending, so I decided to make a few ornaments too. I was trying to be as thrifty as possible, so I turned to recycling some old toilet paper rolls. Here's what I came  up with…..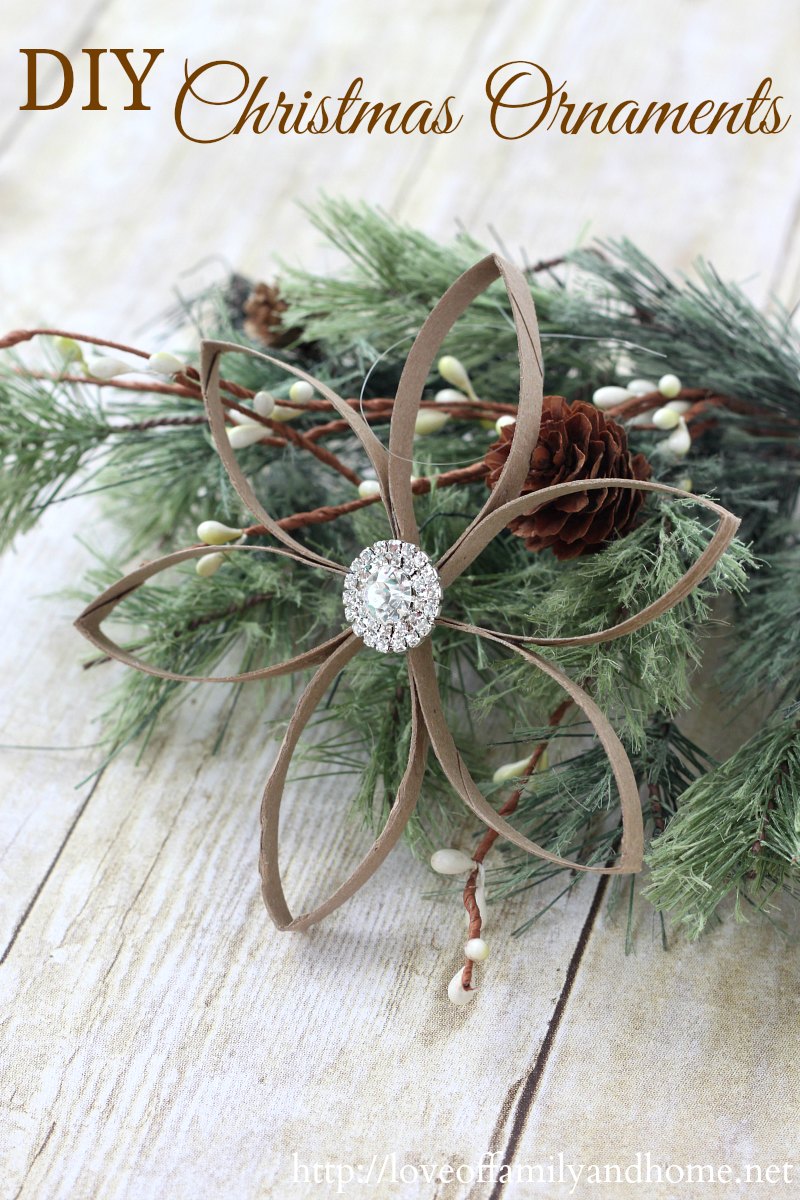 Aren't they cute?!
These DIY Christmas Ornaments were so fun to make & only took me about 5 minutes to throw together!  Here is how I did it!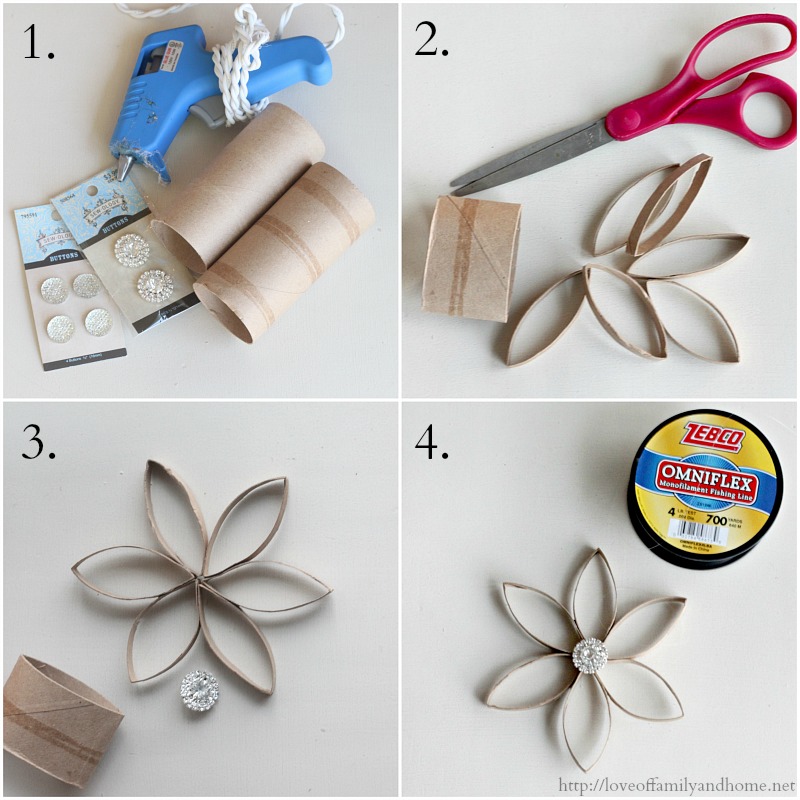 Step 1: Gather your supplies: toilet paper rolls, cute buttons (or any other embellishments), hot glue gun, glue sticks, fishing line, & scissors (not shown.)
Step 2: Cut your toilet paper roll into "slices."  You will need 6 slices per ornament.
Step 3: Using your hot glue gun, glue your "slices" together.
Step 4: Attach your button to the center of the ornament, again using hot glue. Add fishing line to the ornament for hanging.  If you don't have fishing line, you could also use twine, ribbon, etc.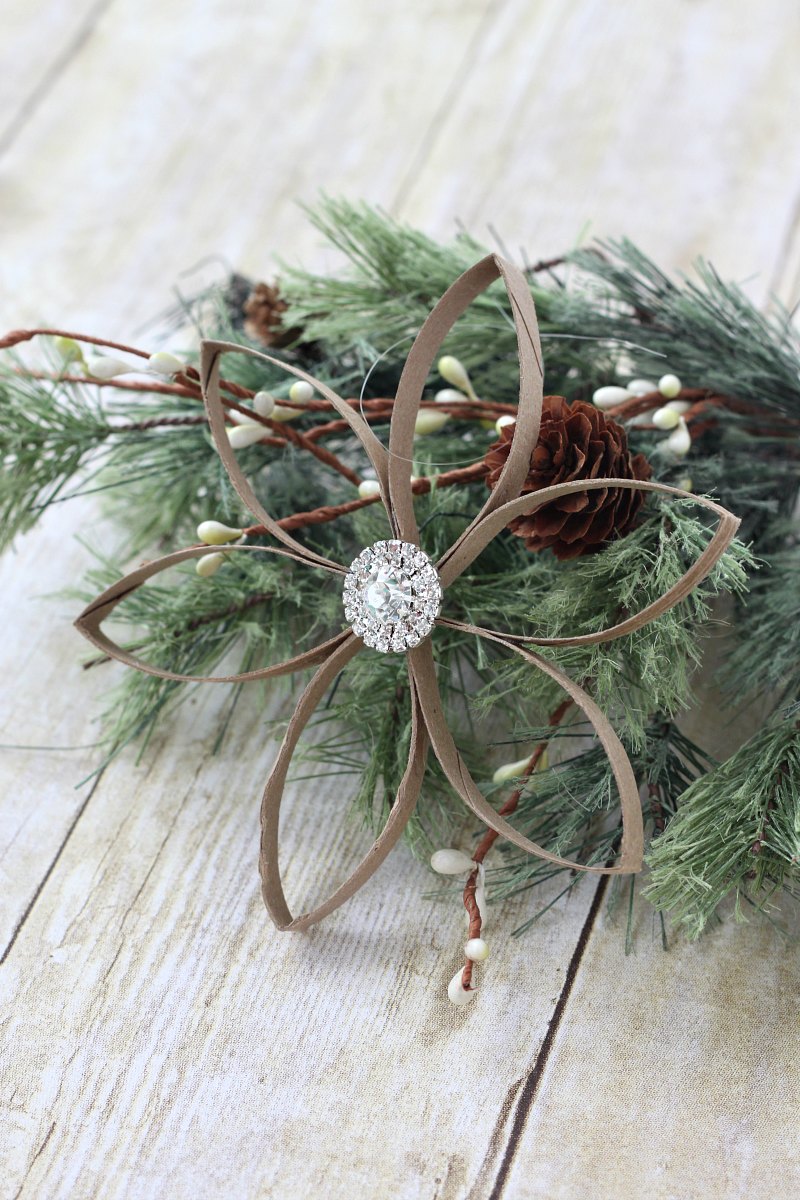 Now you're ready to hang them on the tree! 🙂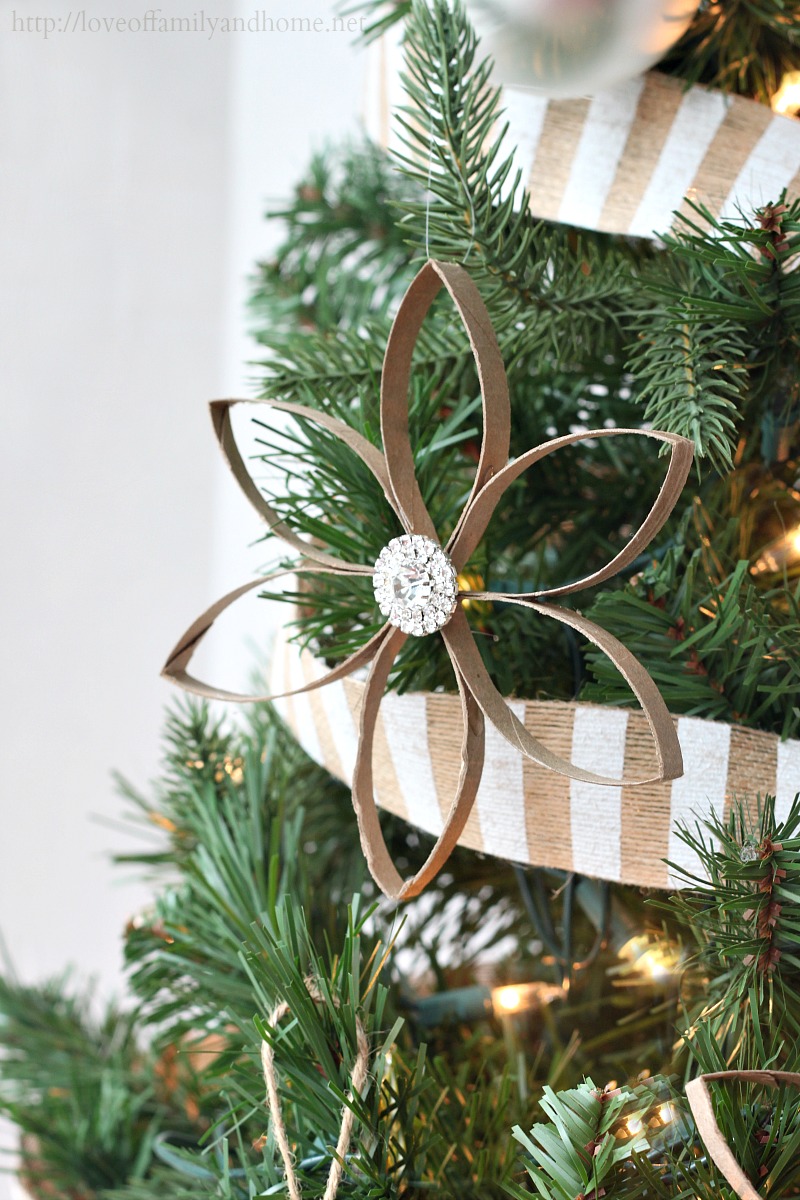 Because I'm sticking with the neutral color scheme, I went with the natural color of the toilet paper roll, but if you wanted, you could spruce these up a little more by spray painting them or even adding a little glitter.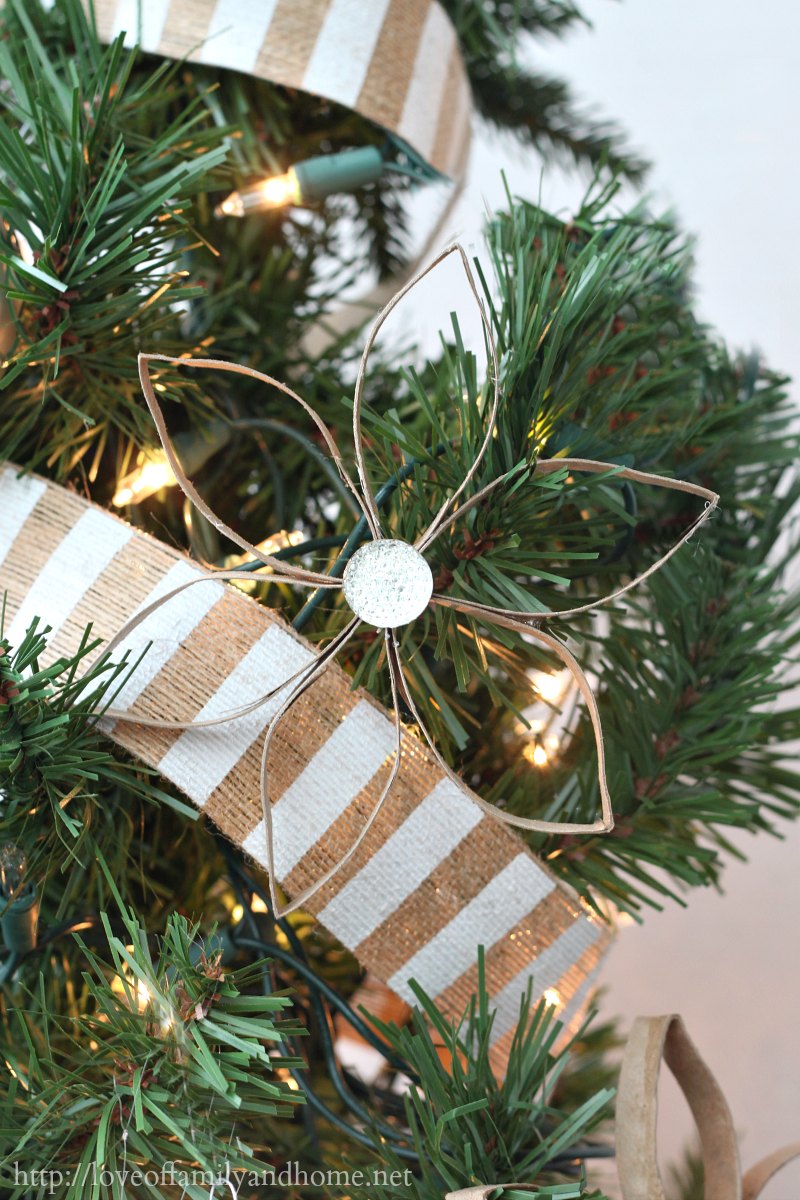 I personally like the simplicity of natural color with just the little added bling of the button. I found these adorable buttons at Hobby Lobby in case you were wondering. 😉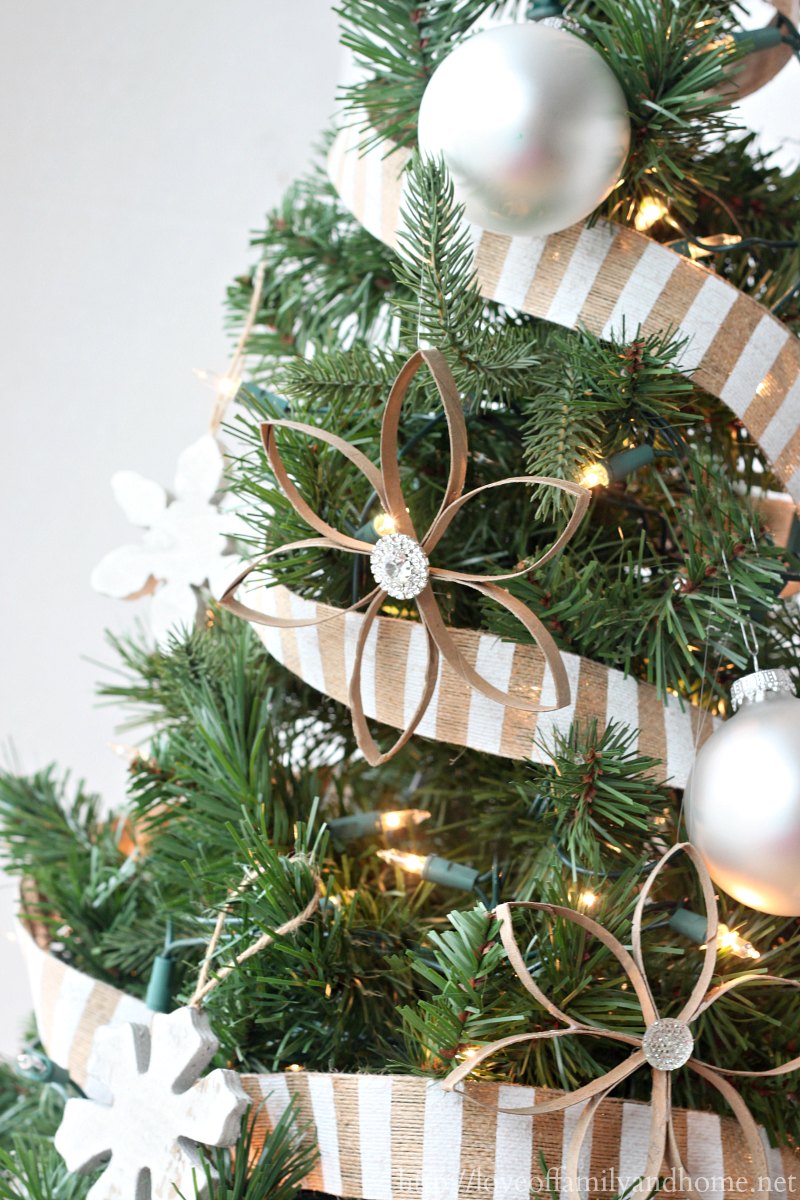 So, how's that for a quick little Christmas craft?!
I bet you'll never look at your toilet paper roll the same again! Who knew it could turn into something so cute?! Better think twice before throwing the next empty roll into the trash! 🙂
I'll definitely be making more of these soon! I just love the way they turned out & LOVED how easy they were to make!
Have you made any DIY Christmas Ornaments this year?!
If so, leave your link in the comments section below! I'd love to see them!
Linking up here…
Inspiration Gallery at Design, Dining + Diapers
Tutorials & Tips and Home Stories A to Z
Christmas Extravaganza Link Party at Two Twenty One
Christmas Party at Thrifty Decor Chick