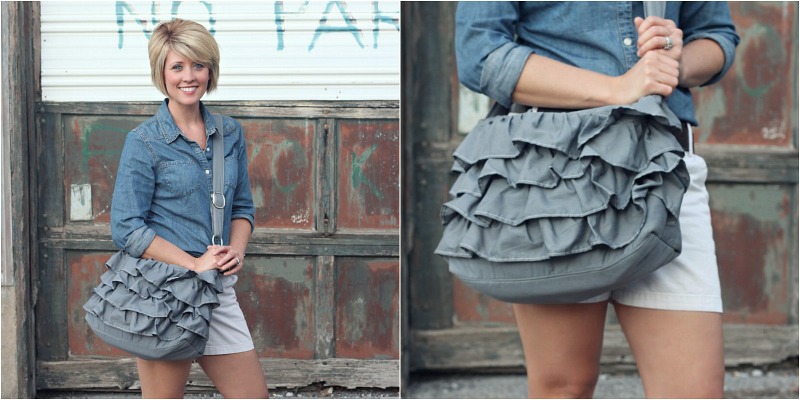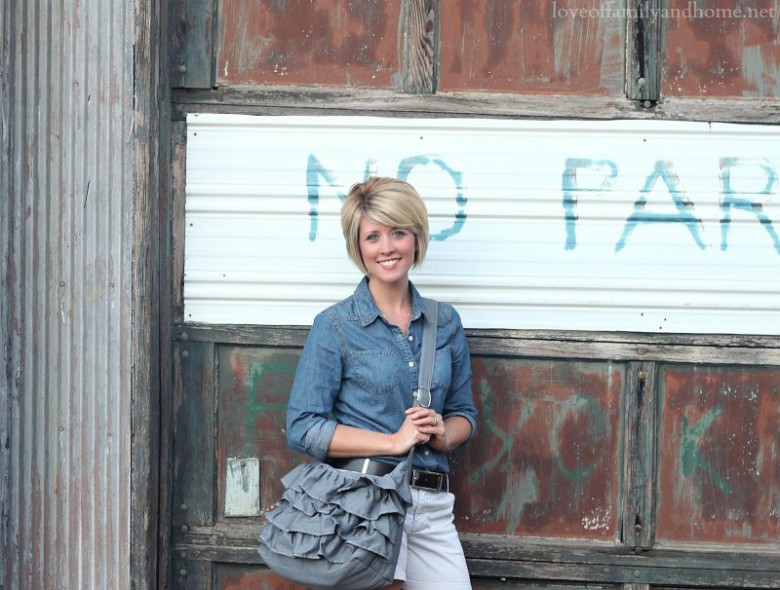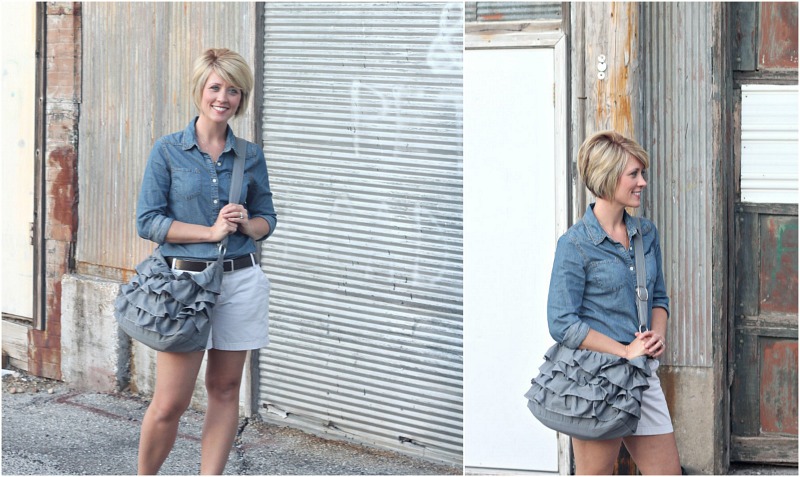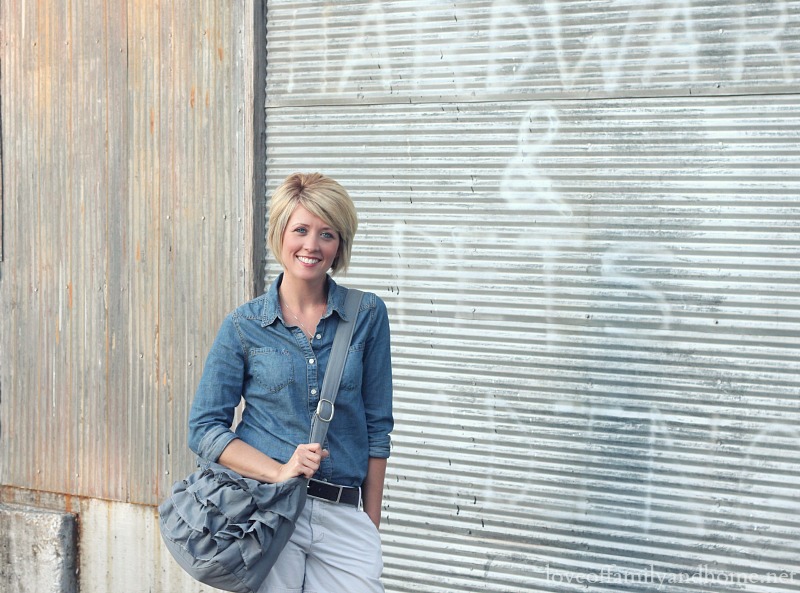 Chambray Shirt: Target
Belt: Target
Khaki Shorts: Target
Sandals: Target
Ruffle Tote Bag: Gathered & Sown
I have this friend…
Her name is Angie, and she makes really cute stuff!  She has an etsy shop called Gathered & Sown. 

If you have been reading this blog for some time, you probably remember me ranting & raving about her adorable Bible Covers at one point. Her stuff is always so well made & the detail that she puts into her work is outstanding!
I am absolutely smitten with this ruffled tote bag that she sent me a couple months back. It's actually a diaper bag, but considering that I like large purses, it has worked perfectly for me! Having little boys always means carrying around more than the average woman. In addition to my wallet, checkbook, & a few make-up essentials, I've also been known to carry coloring books, crayons, choo-choo trains, and also a Transformer or two in my bag for "emergency situations."  And because Griffin still has an occasional accident, I always like to have an extra pair of underwear/change of clothes with me.  This bag allows me to carry ALL of those things! And with pockets on the inside & outside of the bag, it also allows me to stay organized! The cross-body strap is well padded & perfect for carrying even the heaviest of items (like my laptop.) And lastly, I love that it's a diaper bag, but doesn't really look like one!
Another thing that I adore about Angie's work is her fabric choices!  I know you can't tell by looking at the photos, but this bag has the CUTEST lining. A combination of stripes & polka dots on the inside give it just a little extra personality, making it so unique! I love how she mixes colors & patterns! Angie takes such pride in her work & always makes sure that every last stitch is perfect before leaving her shop. I truly appreciate & admire the time she puts into every item.
I have a feeling I'll be carrying this bag for awhile! 🙂
Linking up here…..