Happy Tuesday Y'all!!
I hope your weekend was fabulous! If you follow along on Instagram, you know that this weekend was our town's annual Apple Festival. We were super busy with all of the festivities, but I must say, I really enjoyed watching my boys take part in the festival & enjoying all of the activities that I enjoyed growing up! So many memories!
I wanted to share a super easy, super yummy fall dessert with you all today! I was searching for recipes on Google that contained pumpkin & cool whip and came across this recipe for Cream Cheese Pumpkin Pie.  Just by looking at the ingredients, I knew it would be something that our family would like. After reading the directions and realizing how quick it would be to make, we decided to give it a whirl! Let me just tell you, we were NOT disappointed! My husband is a huge pumpkin pie fan & he absolutely LOVED this recipe!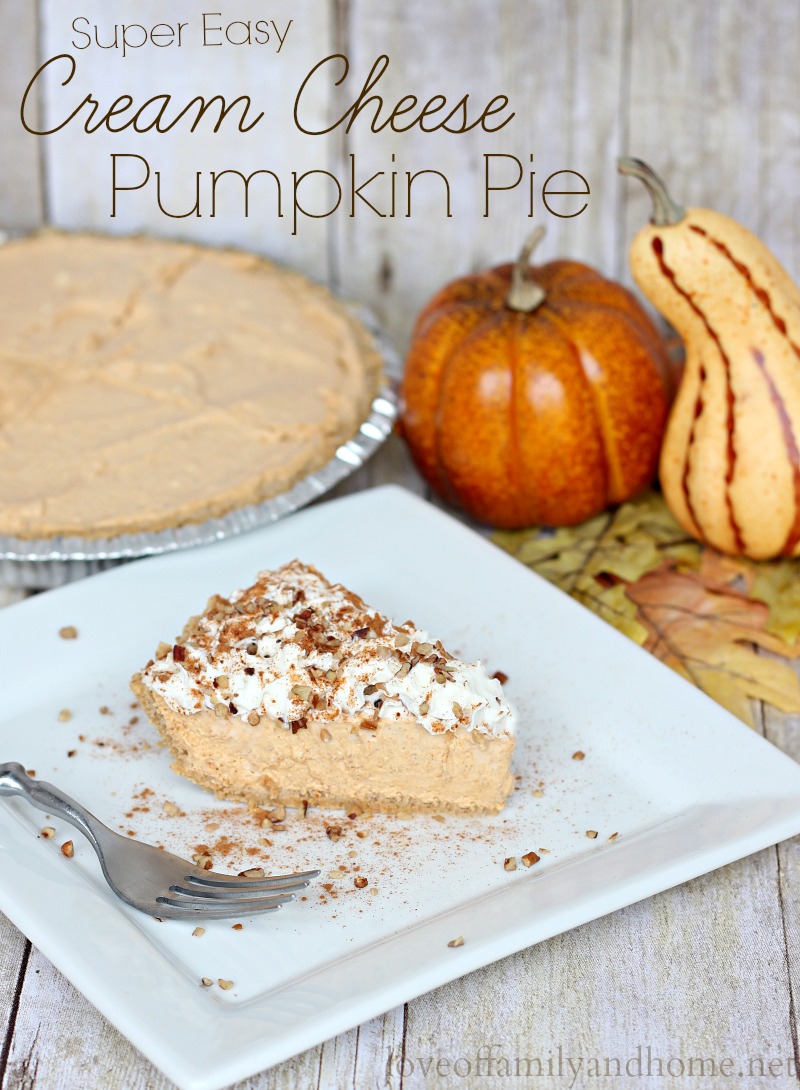 This recipe adapted from COOKS.COM

Cream Cheese Pumpkin Pie
Author:
Love of Family & Home
Prep time:
Cook time:
Total time:
Ingredients
1- 8 oz. package cream cheese (softened)
1- 16 oz. container Cool Whip
1- 15 oz can pumpkin
1 tsp pumpkin pie spice
½ tsp cinnamon
1 tsp vanilla
½ cup brown sugar
½ cup powdered sugar
2- 9" graham cracker pie crusts
Ready Whip/Cool Whip (for serving)
Cinnamon (to sprinkle on top)
Chopped Pecans (for serving-optional)
Yields 2 pies.
Instructions
In a large bowl, combine pumpkin, cream cheese, pumpkin pie spice, & cinnamon. Mix well.
Add in large container of Cool Whip. Then add vanilla, brown sugar, & powdered sugar. Continue to mix ingredients thoroughly.
Spoon mixture into pie shells. Cover & refrigerate for 1 hour.
Top pie with Cool Whip/Ready Whip for serving. Sprinkle with cinnamon & chopped pecans if desired.
If you have some fall parties to attend in the coming months & are looking to throw together a quick dessert, this one is sure to be a crowd pleaser! If you wanted to take a few extra minutes & make the pie with a homemade graham cracker crust, you can check out THIS RECIPE for directions. I took the easy way out this time & purchased the store bought graham cracker crusts, but I know that a homemade crust would have made this recipe even more delicious!!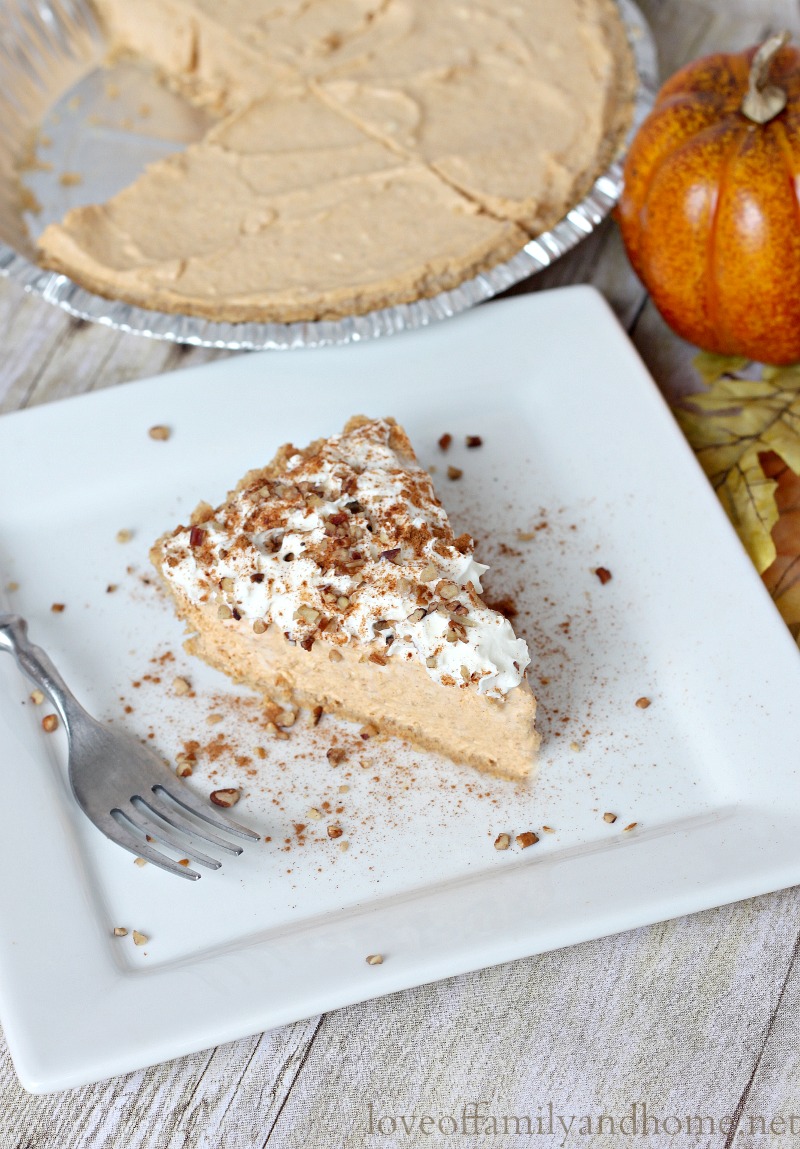 Have you ever made a Cream Cheese Pumpkin Pie before?
What is your favorite fall dessert?
I hope you'll give this recipe a try!
Thanks so much for stopping by!! Have a blessed day!
Linking up here….
Tutes & Tips at Home Stories A to Z