Hey Friends!
Well, the time is come! Tomorrow marks the first day of the new school year! How about you…have your kiddos started back yet?
I've been trying to come up with a gift idea for Parker's teacher for the past few weeks but haven't had much luck! I've made so many teacher's gifts over the past couple years…I'm beginning to feel like my creativity in that department has run out. Not to mention, that there are so many fabulous back-to-school gift ideas in blogland and/or Pinterest. It's just hard to be original or come up with anything new!
So, I decided to settle for something quick & easy, but still oh so cute! 🙂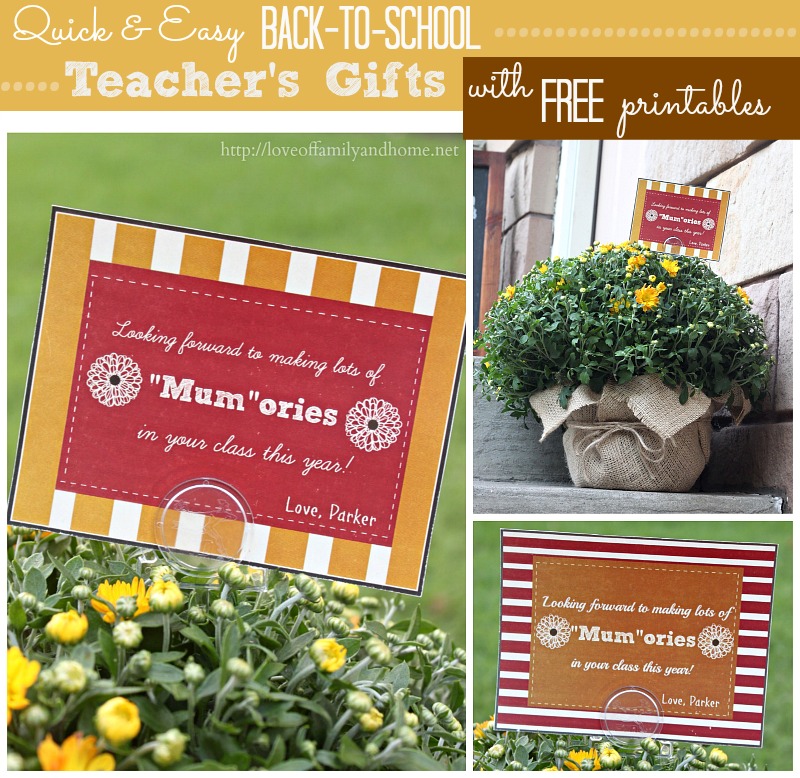 I mean really, who doesn't love a big gorgeous mum to kick off the fall season?!
Wrap the pot in a little burlap & add a cheesy an adorable card and your all set!  Now, I'm not a teacher, but I'm pretty sure anyone would love this gift!
Supplies:
Mum, Burlap, Jute, Printable Card (see below), & plastic card holder.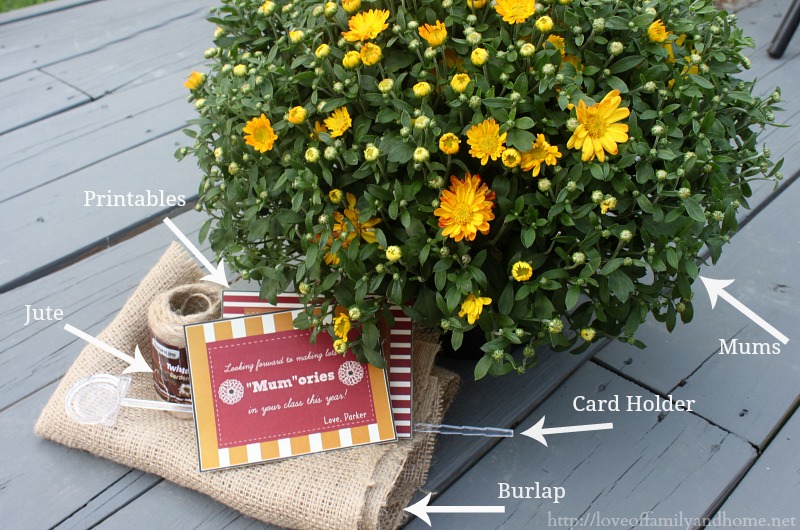 Cut out a large square of burlap & place the mum in the center.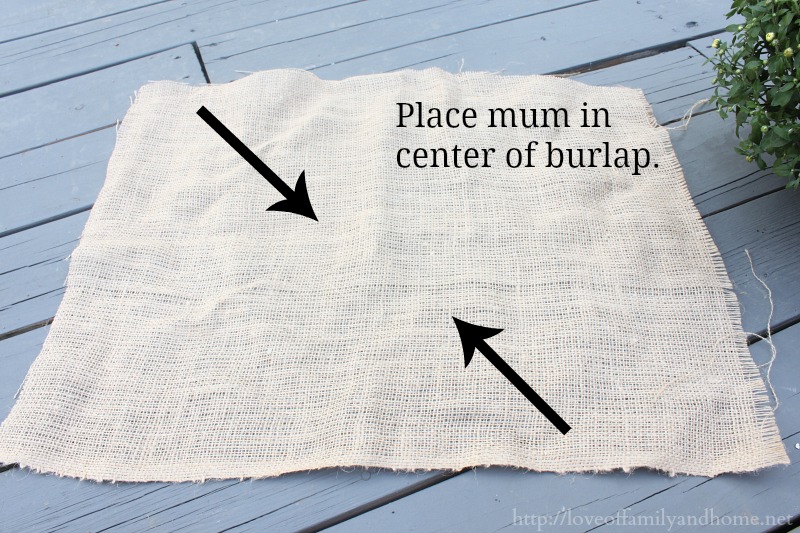 Tuck the burlap into the pot, underneath the mum. If your plant is large enough, it should stay in place pretty well on it's own.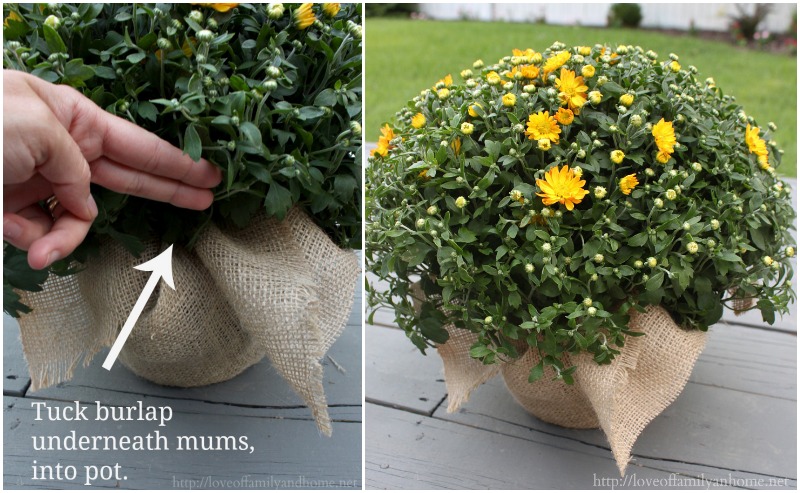 I used some jute that I already had on hand & tied it around the pot to secure it a little more.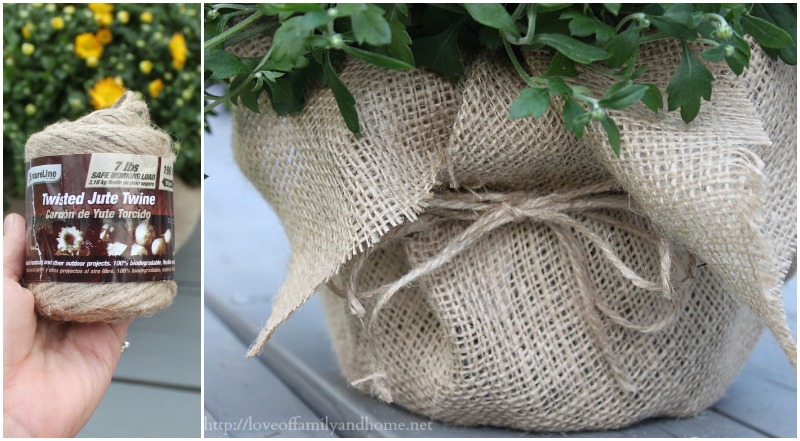 Then I just printed the cards you see below on an off-white cardstock, cut them out, & added them to the pot using a plastic card holder that I picked up (for free) at a local florist.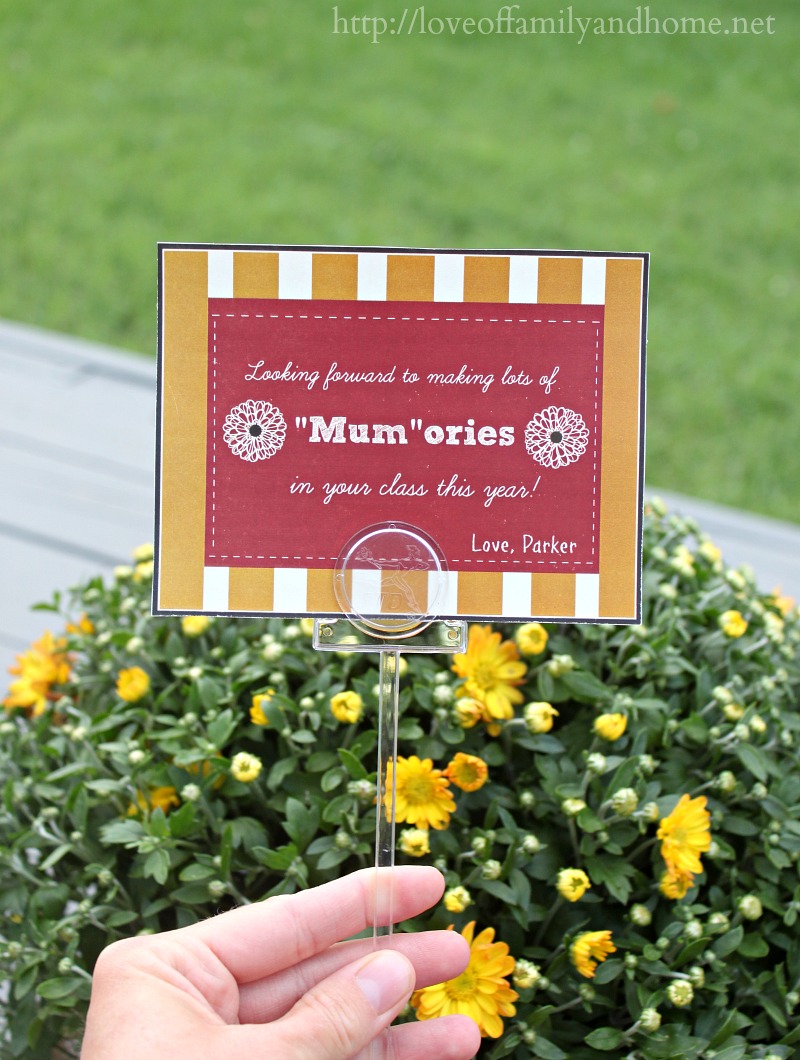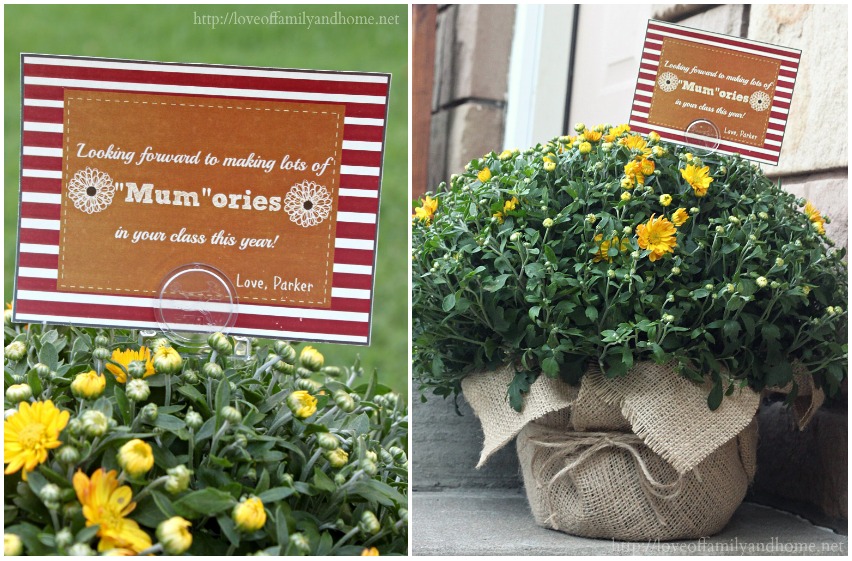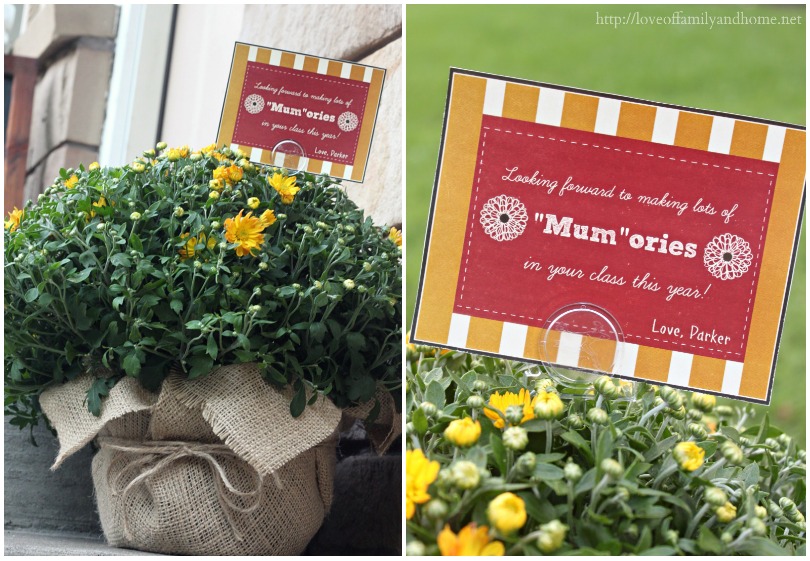 I made the card in two different styles/colors to share with you all. I stuck with traditional fall colors, so they should coordinate well with just about any mum you choose. I haven't decided for sure which card I'm gonna go with, but I'm leaning towards the one with the yellow stripes! Which one do you like better?
If you would like to use this idea for your son or daughter's teacher this year, feel free to click on the links below to print your cards!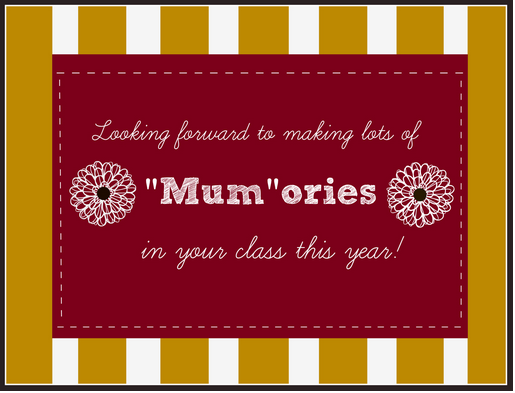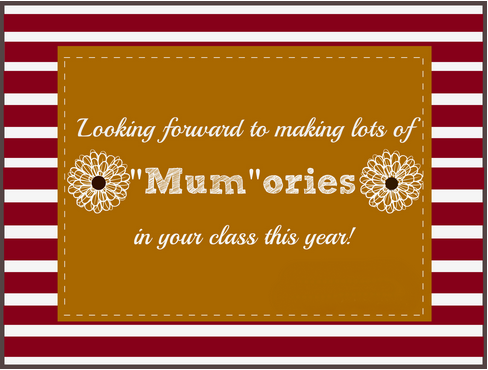 If you are looking for more back-to-school gift ideas, be sure to check out my previous projects!
Also, don't forget to enter the "Back-To-School" giveaway that is going on now!! We are giving away FIVE $100 Target gift cards for back-to-school shopping! Click HERE to enter!
Do you make/buy back-to-school gifts for your child's teachers?
If so, what did you make or buy this year?
As always, thanks so much for stopping by! I hope you all have a wonderful day!
Linking up here….
That DIY Party at DIY Show Off
Weekend Wrap-Up Party at Tatertots & Jello