Hey Y'all!
I hope you had a fabulous July 4th weekend! We had fun visiting some family & were also busy putting the finishing touches on our back deck. I'm so excited to share that space with you!! The way things are looking right now, it looks like I should be able to have that post up on Friday! Yay! 🙂
In the meantime, I have a couple of fun & easy projects that I completed for the big reveal. I'll be sharing those over the next couple of days. I wanted to start with these adorable Monogrammed Succulent Place Settings.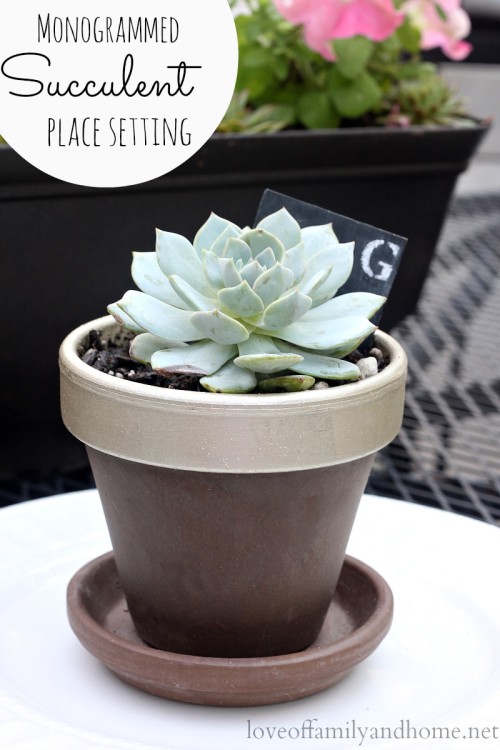 This project all started when I made a trip to Walmart & spotted their succulent display while browsing through the garden center. I took a picture of them & shared it to Instagram.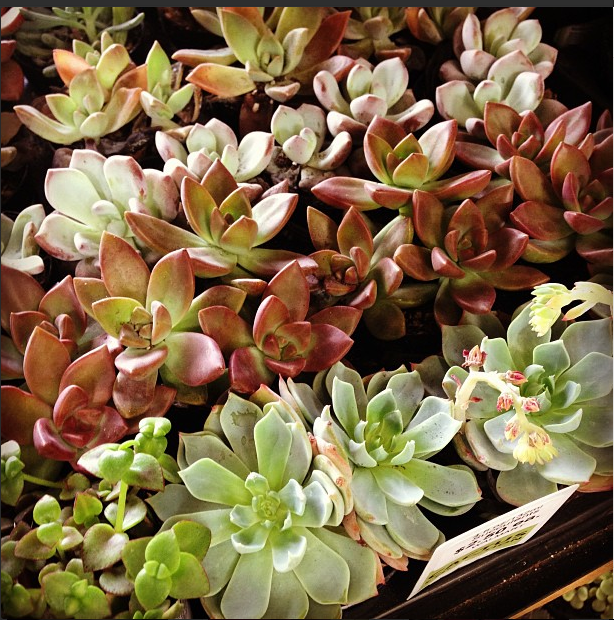 I just knew I was gonna have to take a few home with me!
And so I did! 🙂
I bought 3 different succulents & 3 small clay pots. (However, I did end up going back to get a 4th set once I figured out that I was gonna use them for place settings.)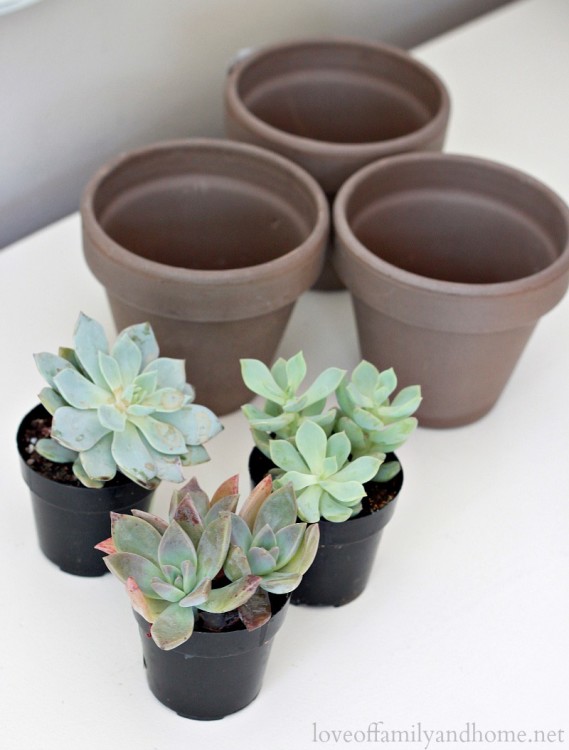 Aren't they the cutest?!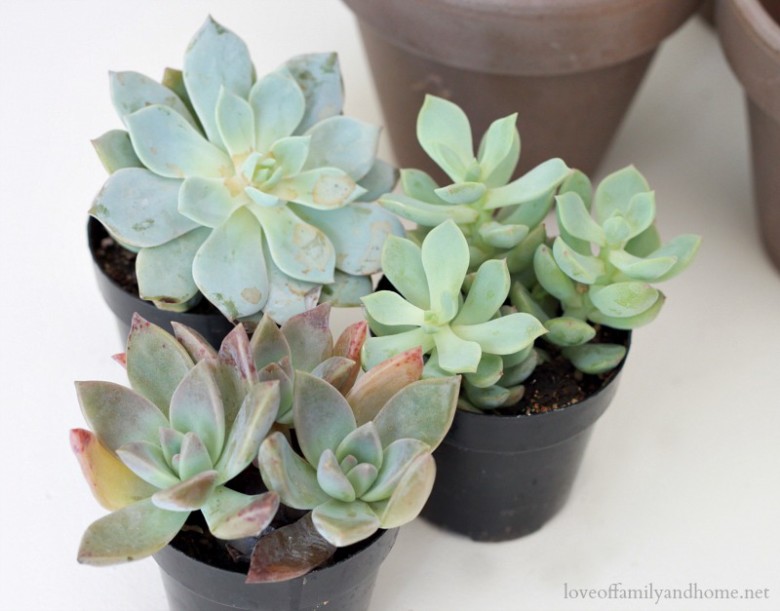 I decided that I wanted to bling up my pots a bit, so I added a couple coats of metallic taupe craft paint to the upper rim.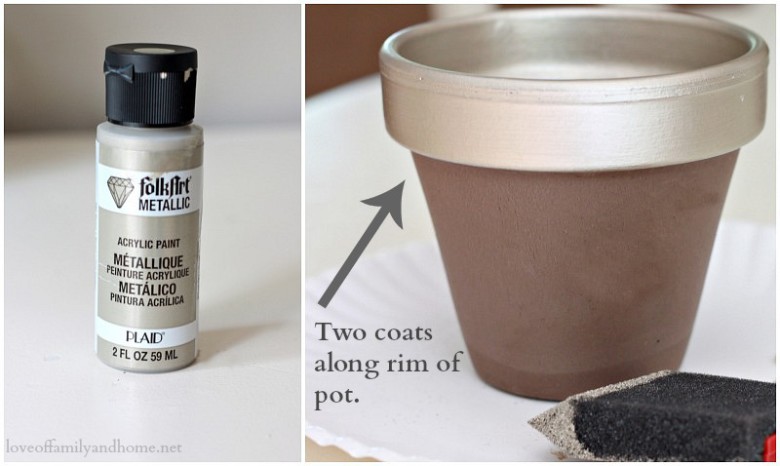 Once the paint was dry, I added some potting soil to the pots & planted my succulents.
For the monogram, I picked up a few countertop samples (for free) at our local home improvement store. I got the idea to use the countertop samples from Jennifer at Decorated Chaos. She shared some countertop chalkboard labels at our linky party just a few weeks ago & I thought it was a brilliant idea! They really are perfect for labels and you can't beat the fact that they are free! So, I grabbed my handy dandy chalkboard paint & got to work!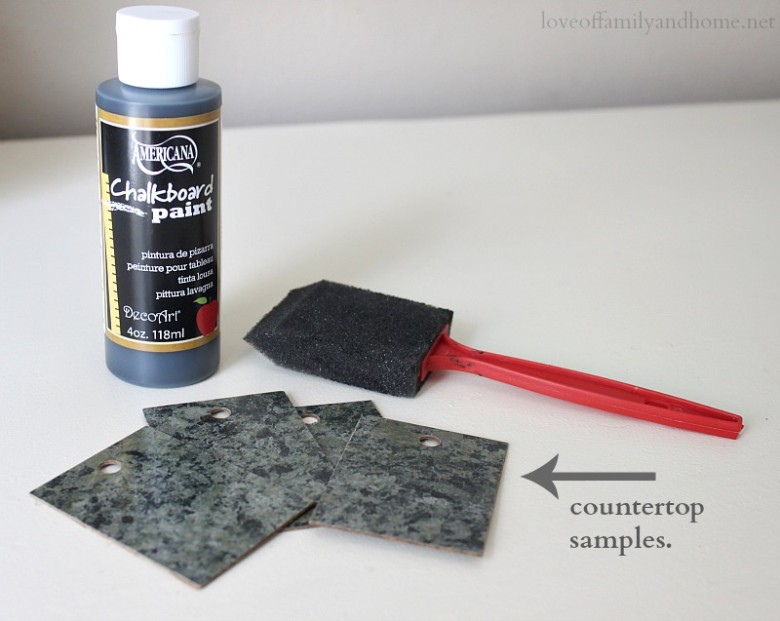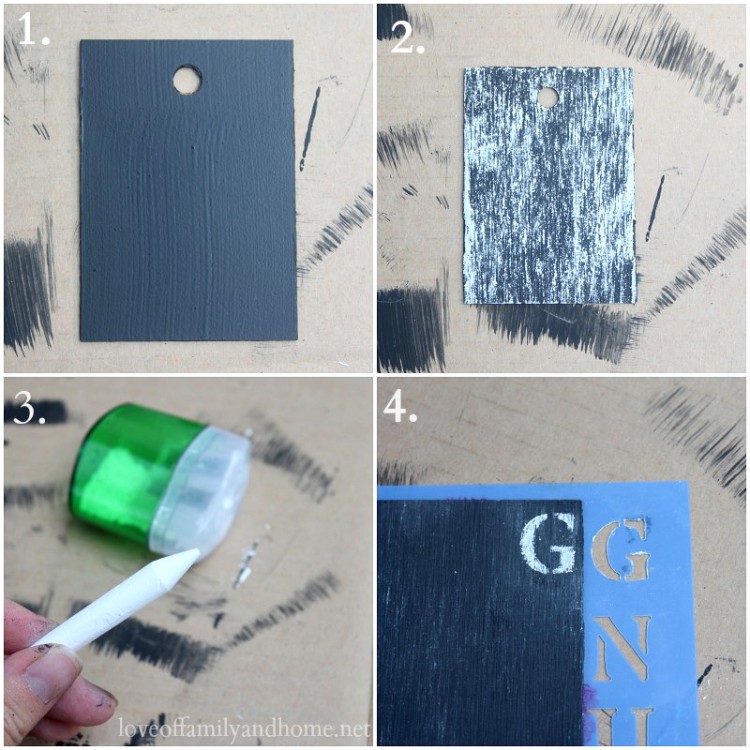 1. I followed the directions on the bottle and gave the tags two coats of chalkboard paint. 
2. Once the tags were dry I "seasoned" my chalkboards by rubbing them with a piece of chalk & then wiped them off. 
3. I sharpened a piece of chalk using  a pencil sharpener.
4. I used my alphabet stencil that I already had on hand & monogrammed each tag using the chalk.
Then, I just stuck the chalkboard down into the soil.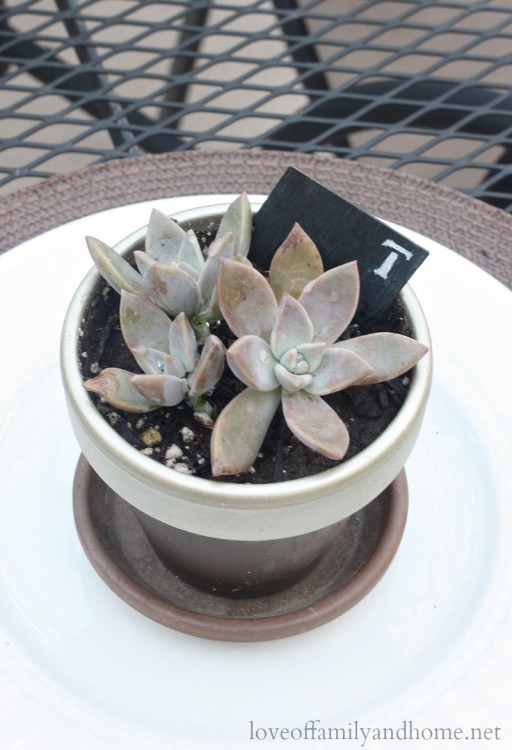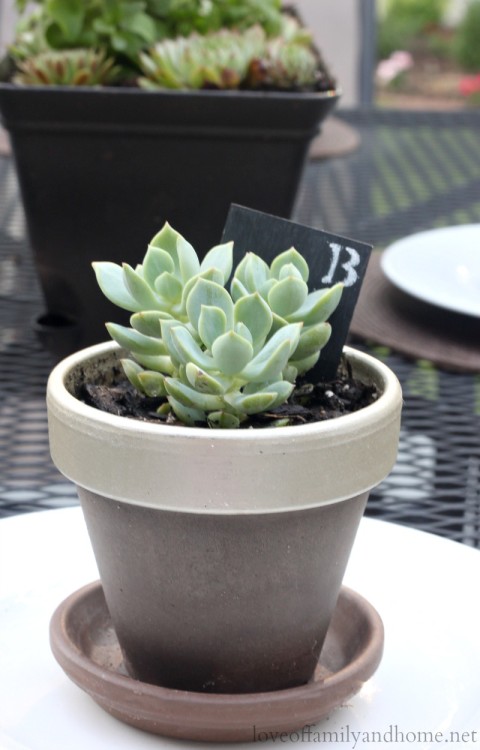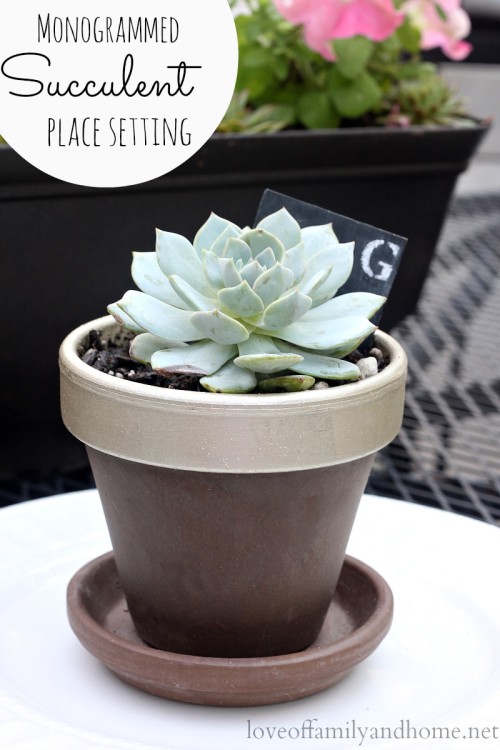 So, that's it!
I think these would be adorable for any outdoor/garden party! You could also turn them into favors & your guest could take them home as well!
Right now, these place settings adorn our table on the back deck. I pretty much leave the table set & decorated all the time. I like looking out my window & seeing the table looking all cute like!  Yes, I'm a little crazy! 🙂
I hope you enjoyed this project!
As always, thanks so much for stopping by! I hope you have a beautiful day!
Weekend Wrap-Up Party at Tatertots & Jello