Hey Friends!
I know, I know….long time, no chat!
I promise I haven't been a total slacker! There has been a lot of work going on here behind the scenes. I've been purging different areas of the house & attempting to organize some of the chaos. The month of January will do that to a girl! 😉
One of the rooms I've been focusing on the most is the boys' playroom.  The last time I shared an update with you was right after  I painted the room & hung the new curtains. You may remember it looking a little something like this…..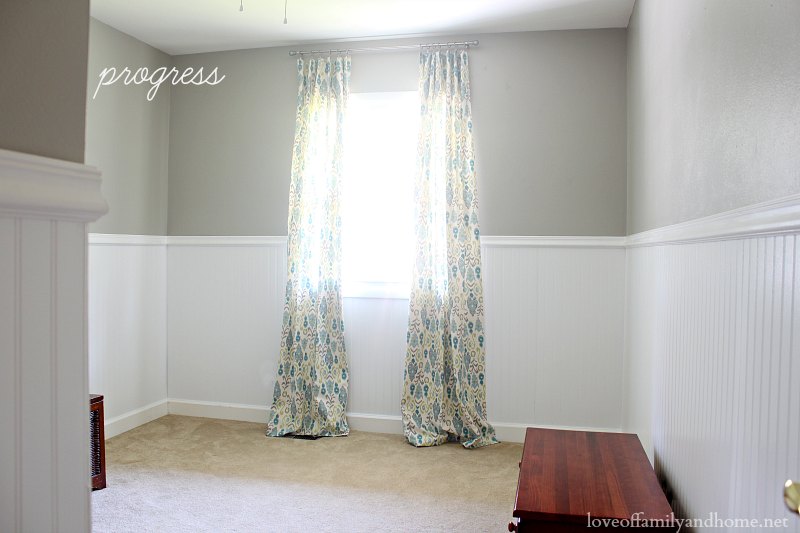 This room was previously Griffin's nursery.  This past summer, I made the decision to move the boys into a a shared bedroom. In an effort to keep their bedroom nice & tidy, I decided to use Griffin's old room to house & HOPEFULLY come up with some toy organization ideas. Before we painted the playroom, the boys & I took an afternoon & went through all of their things and we got rid of a TON of stuff! But, then Christmas came & went and we were back to where we started….TOTAL CHAOS!
I had two toy boxes in the room, but they were kind of bulky & taking up a lot of floor space. I was really wanting to get rid of at least one of them, so I had to come up with another storage solution for the toys. I went to Target a picked up a couple of these ClosetMaid Cubicals.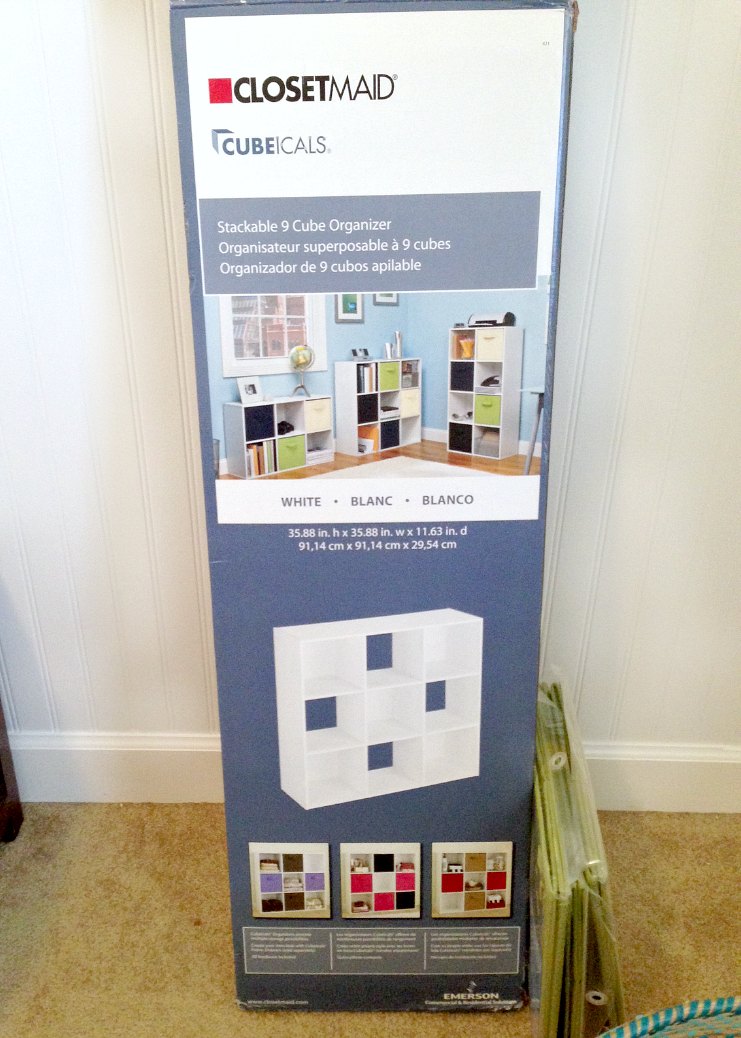 They were super simple to put together! I was able to get the first one assembled in about 45 minutes & the second one went together even quicker! Pardon the crappy iPhone photos, I was trying to put these together quickly & was too lazy to get up & grab my DSLR camera!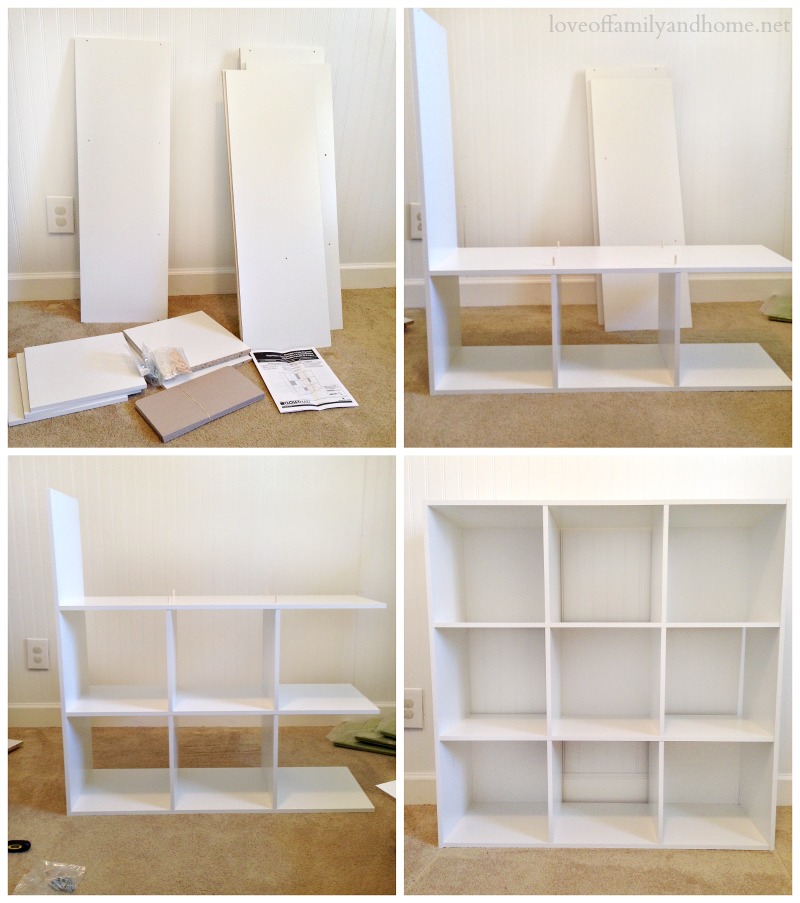 Originally, I had planned on putting the cubicals side by side to create one long unit on the far left wall of the playroom, but then I got an idea! To my surprise, they fit perfectly on each side of the window and even looked like built-ins! I was IN LOVE!! If you follow me on Instagram,  you may have seen this sneak peek that I shared…..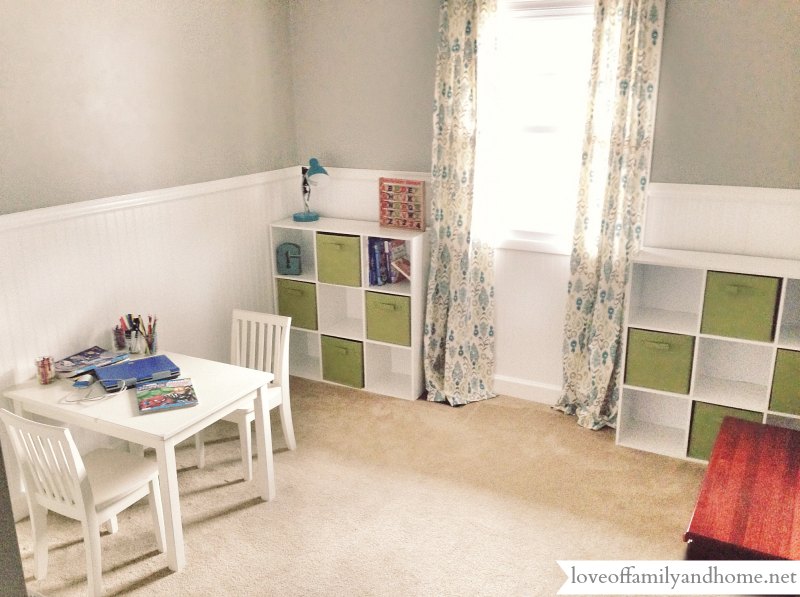 I really wanted to stick with 4 canvas bins to each cubical unit & fill the other open cubicals with books and/or decorative items, but I quickly realized that that wasn't realistic! In order to house all of the toys AND organize them into categories, we really need to fill all of the cubicals with storage bins. The "Kiwi Green" bins are part of the ClosetMaid line & were purchased at Target. The teal storage bins were an accidental find at Dollar General. Here is what our playroom looks like today….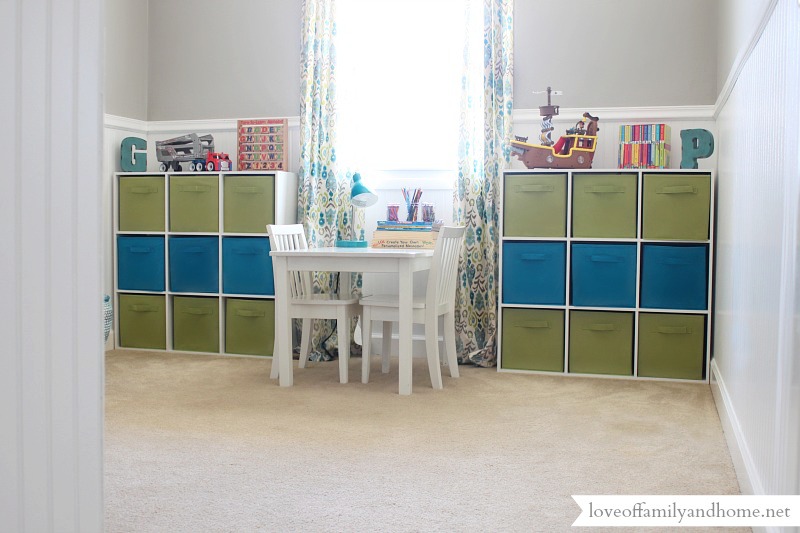 I was thrilled to stumble upon this white table & chairs set at a local resale shop. I had been shopping online for a similar set & was looking at paying upwards of $200 on this set from Pottery Barn. So, you can imagine how excited I was when I scored this set for just $60! It did have a few little imperfections, but hey, it's a kids table….in a playroom….I'm sure it has many more imperfections in it's future! Am I right?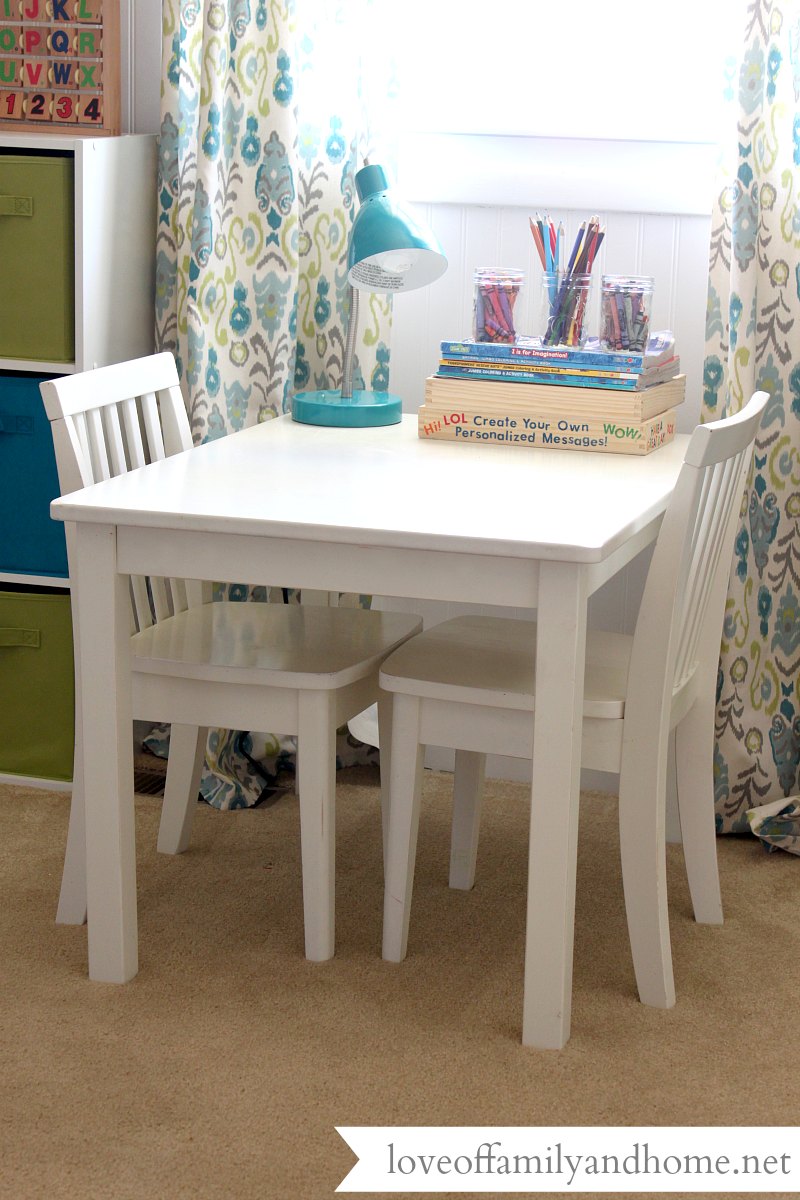 You can see that I've moved this table a couple different times. I'm trying to decide if I like it better in front of the window or if I want to move it back to the side wall as seen in the sneak peek photo above. One advantage of having it in front of the window is that it frees up more floor space for the boys to play. Which place do you like it best?!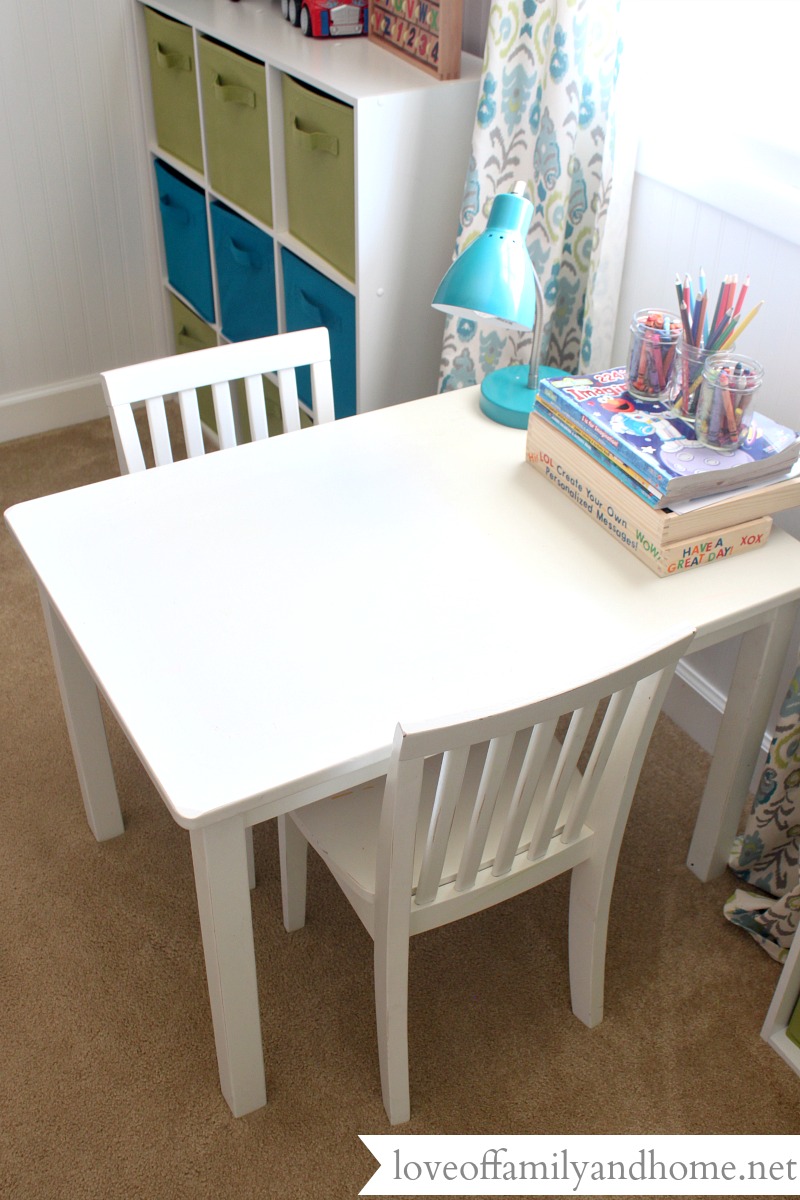 Here are few more detailed shots of the room….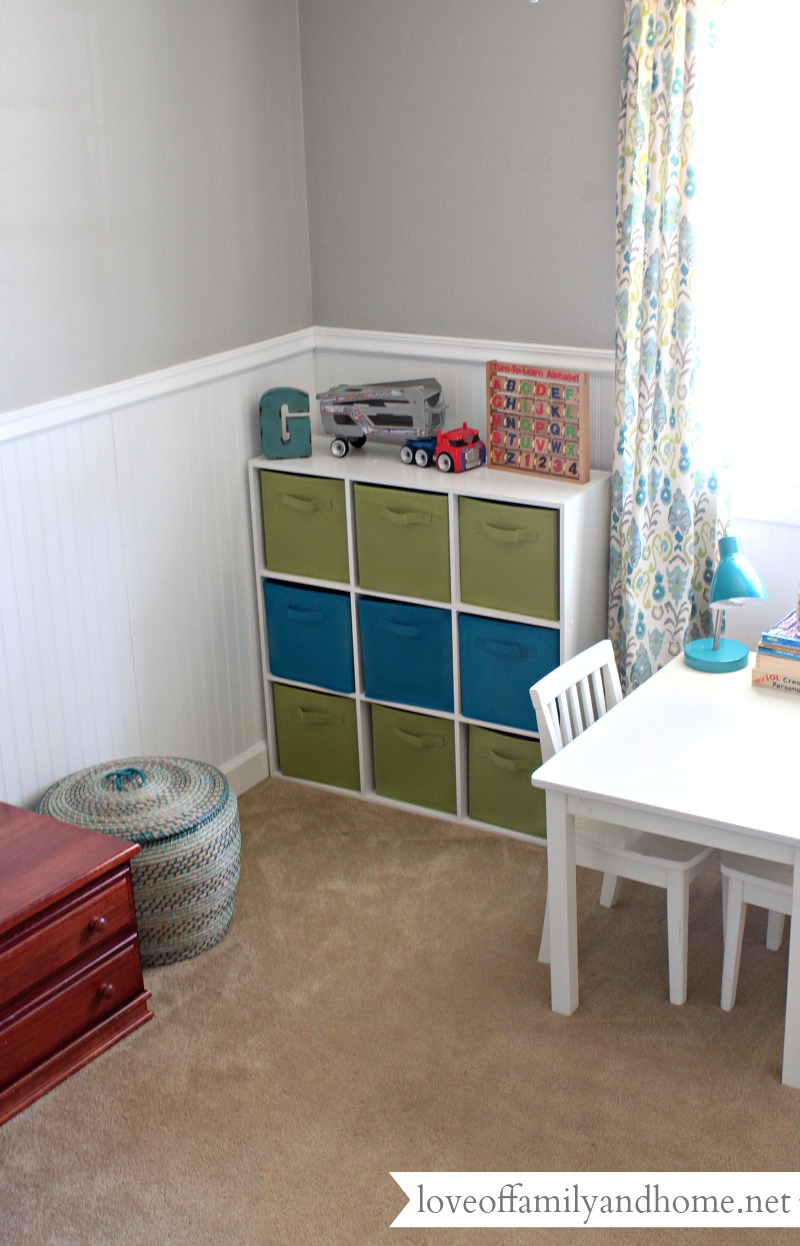 I decided to decorate the top of the storage units with a few of the boys' books and toys. I kind of like the addition of the "primary" colors to the decor. I think it makes the space look more kid friendly and a little less mature. The monogram letters were purchased at Hobby Lobby several months back. I was going to use them in another room for a different project, but changed my mind. They had just been sitting in a drawer for the longest time. I was happy to finally put them to use!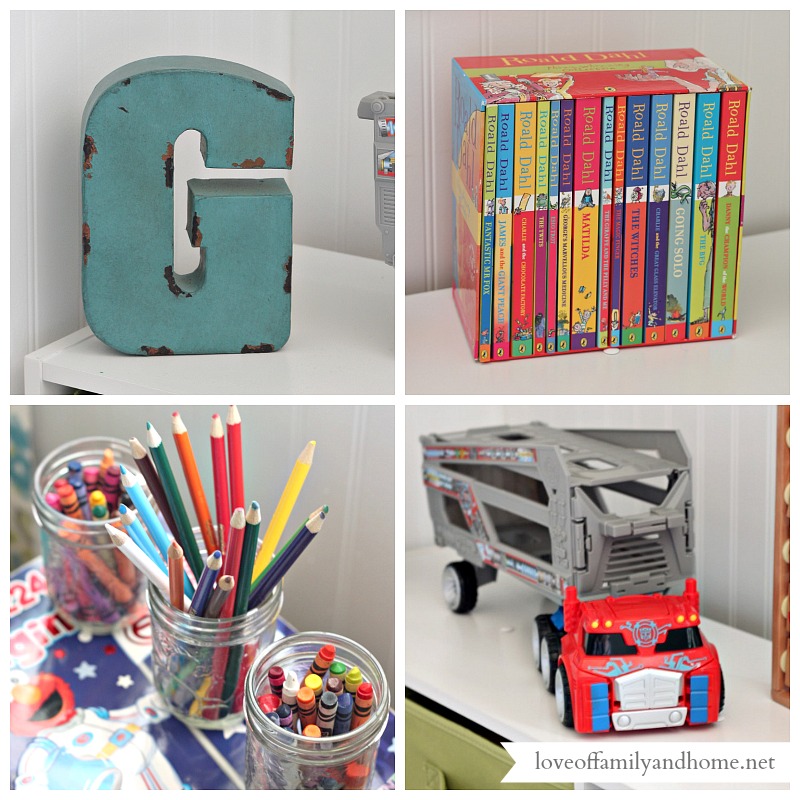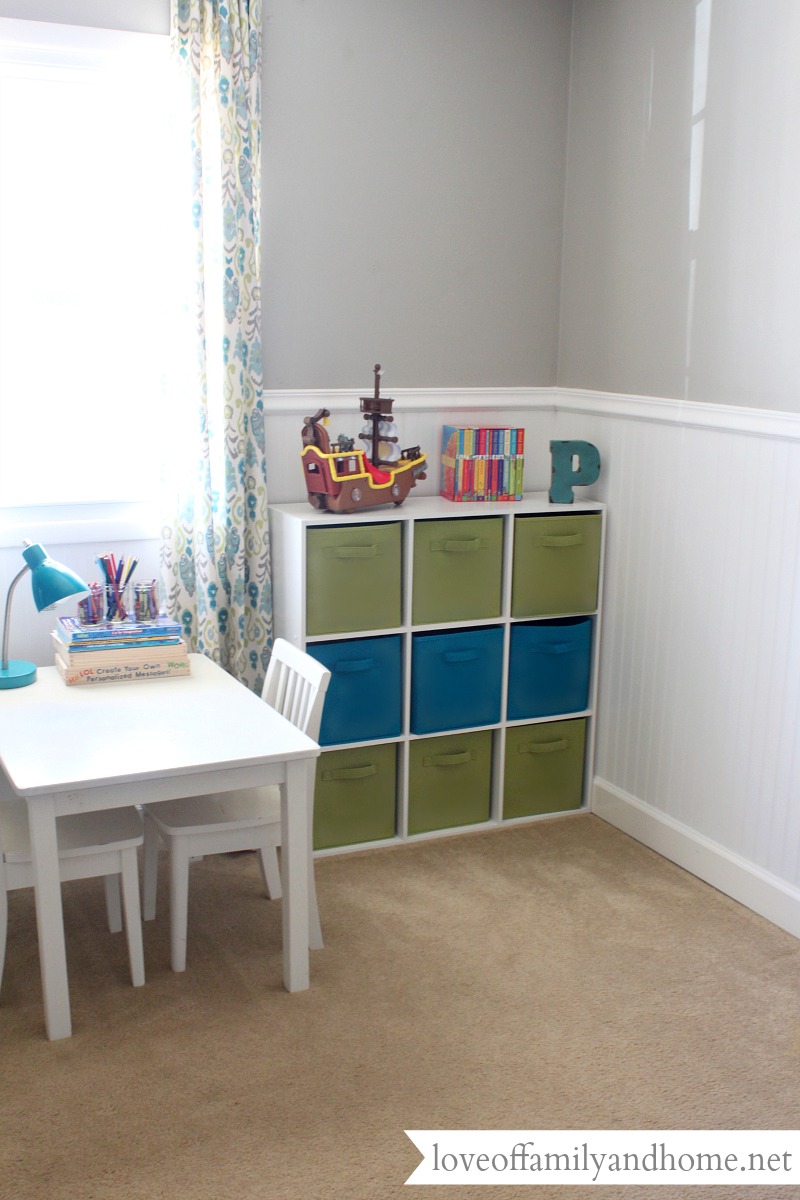 I also found this fabulous wicker basket at Target. (Seriously, I love that place! Can you tell?!) It's part of the store's "Threshold" line. I thought it was cute & would coordinate well with the playroom colors/decor.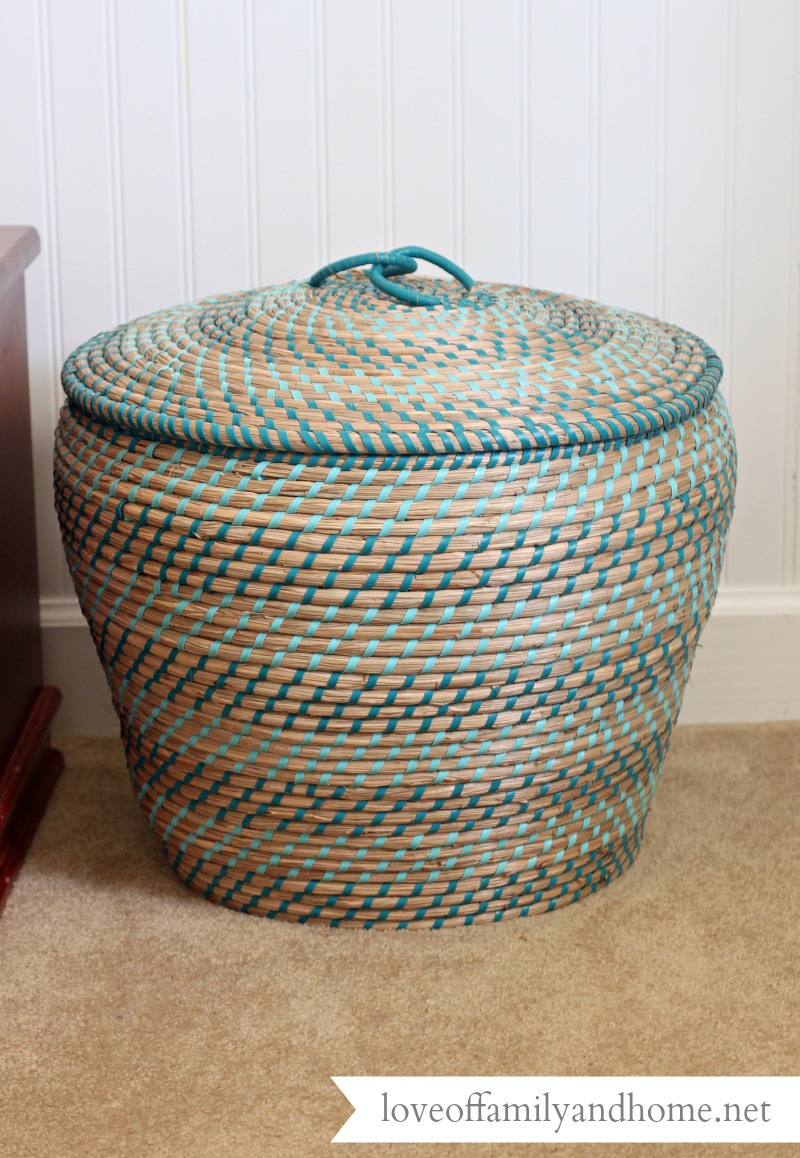 I liked it so much in fact, that I purchased two of them! We've been using them to store all of the boys' large action figures….we kind of have a lot of them!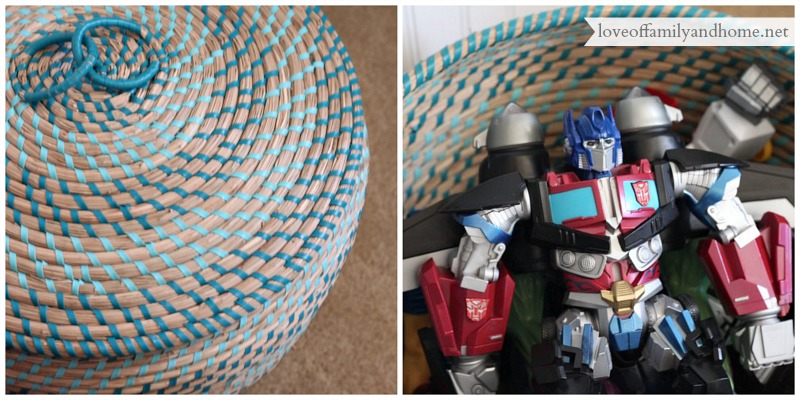 So, that's where I am with the playroom!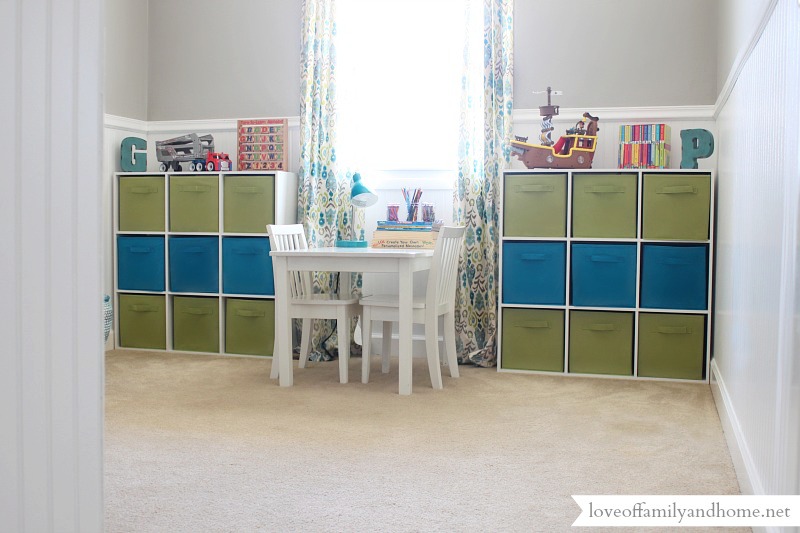 I hope you'll follow along for future updates!
Here are a few things on my to-do list:
1.) Paint the one toy box that I have left in the room to coordinate with the new decor.
2.) Create a gallery wall with photos of the boys and some of their art work.
3.) Mount the TV that we bought for this space & come up with a storage solution for video games and movies.
4.) Find a corner of the room to create a "reading nook" and house all of the boys' books.
That's just to name a few….I'm sure I'll come up with a few more!
I always do…just ask my husband! 😉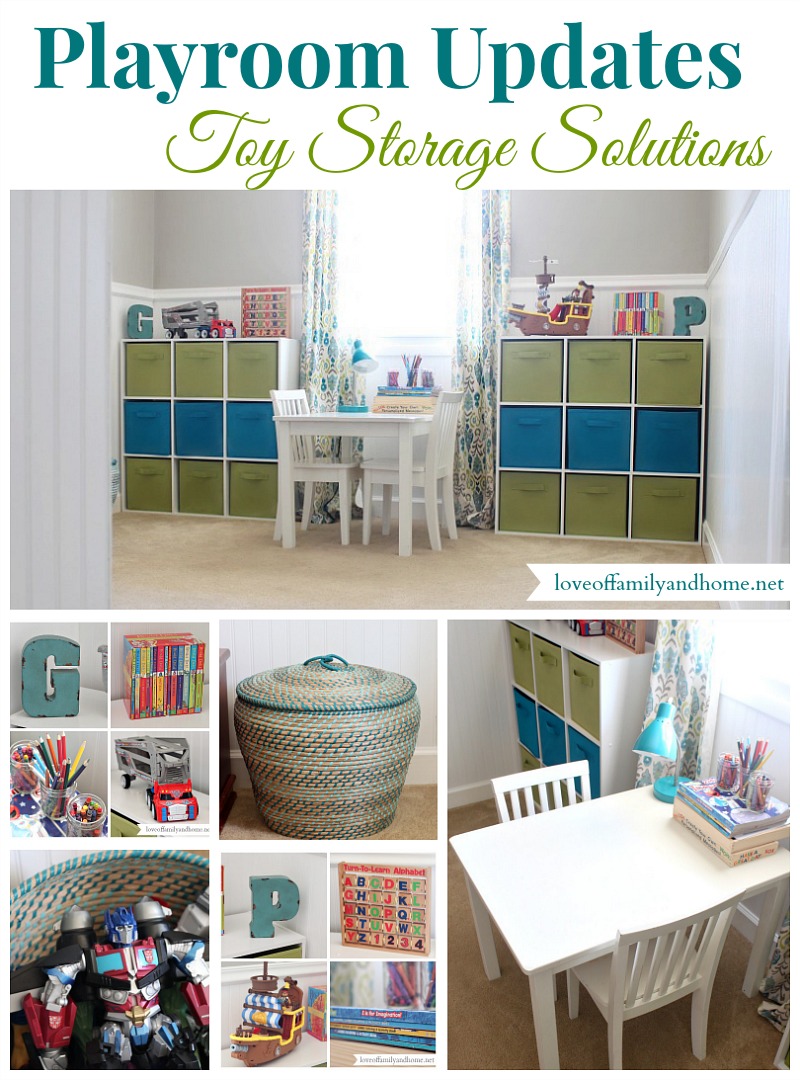 How do you organize toys at your house?
Do you find that it's a never ending task?!
As always, thanks so much for stopping by!!
I hope you have a wonderful Wednesday!!
Linking up here…
Tips & Tutorials Tuesday at Home Stories A to Z
Before & After Party at Thrifty Decor Chick