Hey Friends!
I'm so excited to share our quick & easy Mailbox Makeover with you today! This project is one that my husband & I completed just a few weekends ago and we are so happy with how it turned out!! 🙂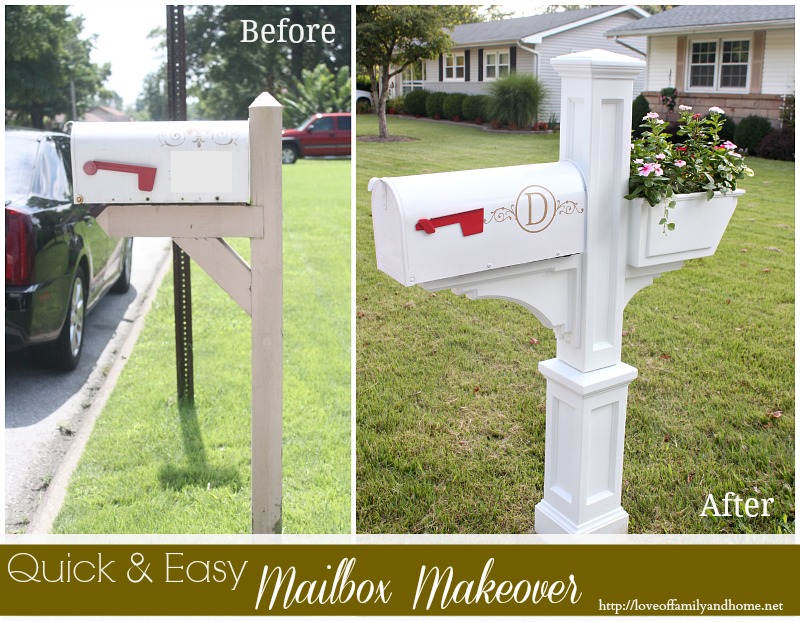 As you can see, our old mailbox was looking pretty SAD!!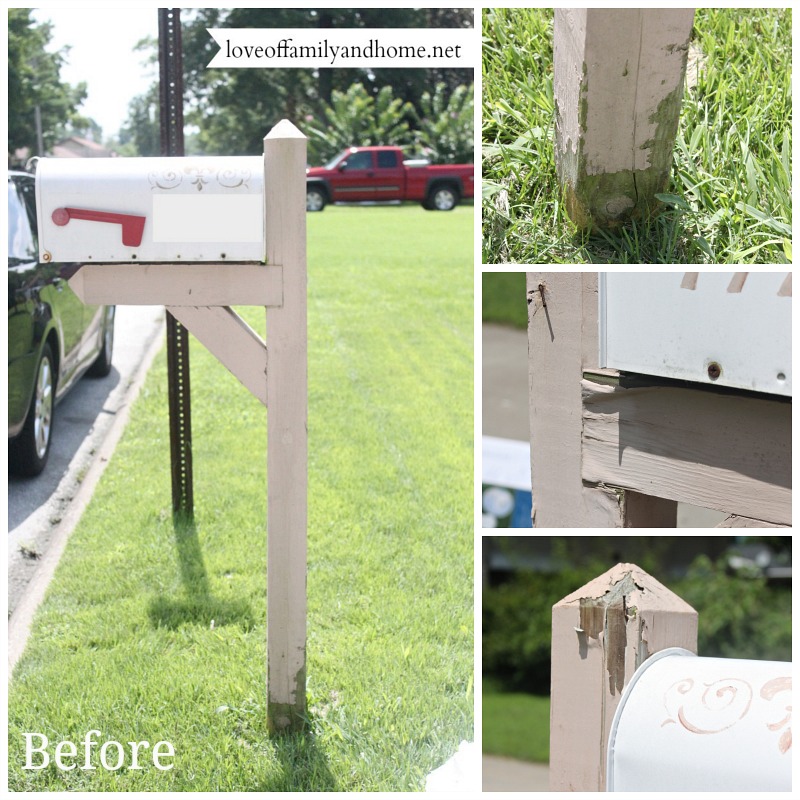 The paint was chipping/peeling off the post, the mailbox was rusted in some spots, and the perch that the mailbox sat on wasn't real sturdy. Sometimes when we opened the mailbox, it would just about fall off the post! Pitiful I tell ya! I knew I needed to do something with it, but I just didn't know what!
I did know however, that Lowes had some great options, thanks to my friend Traci & her lovely mailbox makeover a few months back. So, one day, a couple weeks ago, I decided to make a little trip to our local store to see what I could find!
This is what I came home with: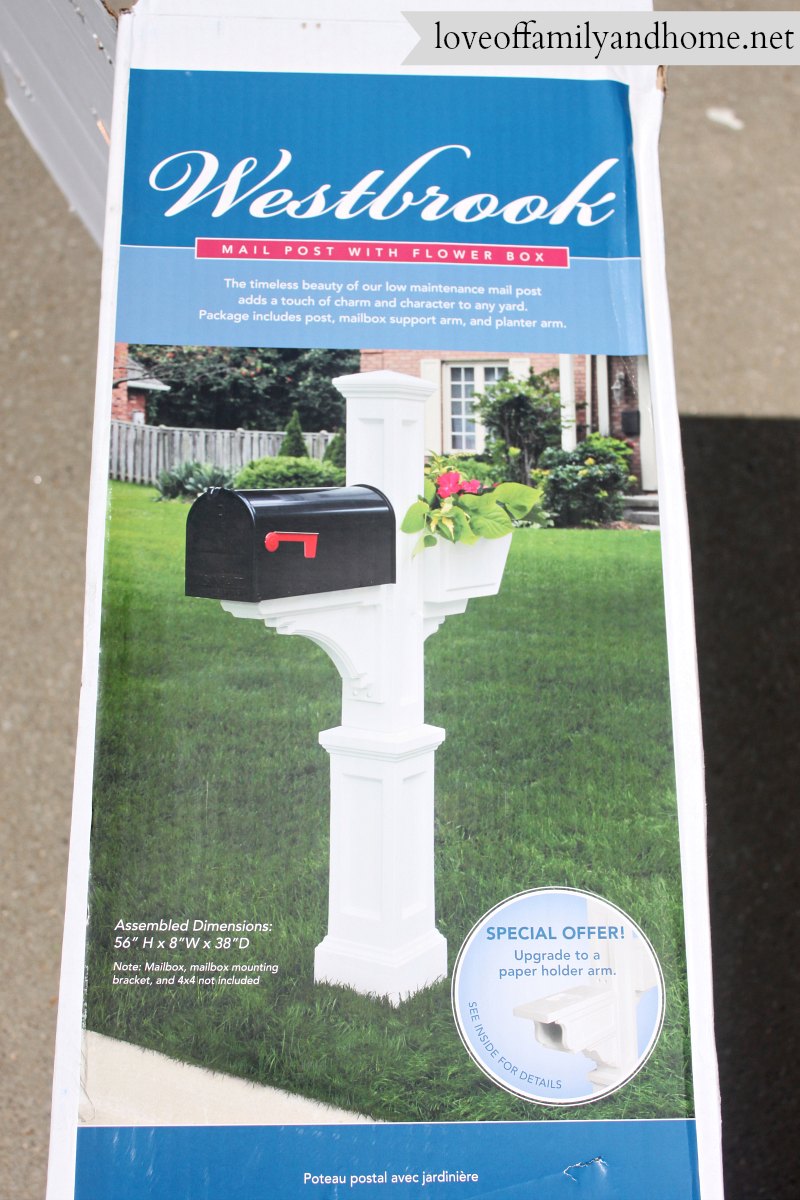 The Mayne White Polymer Mailbox Post.  I loved the look of this post & loved the fact that it had a flower box on the back of it! So cute! I also loved that it was durable & that I wouldn't have to worry about replacing it later on! The post is made out of high-quality polyethylene & also has built-in UV inhibitors, so that it will stand the elements. It is also made to fit right over the top of your existing wood post, making installation a breeze! 🙂
So, the first thing we did, was removed the old mailbox & the wood perch upon which it was sitting. We were left with just the 4×4 wood post…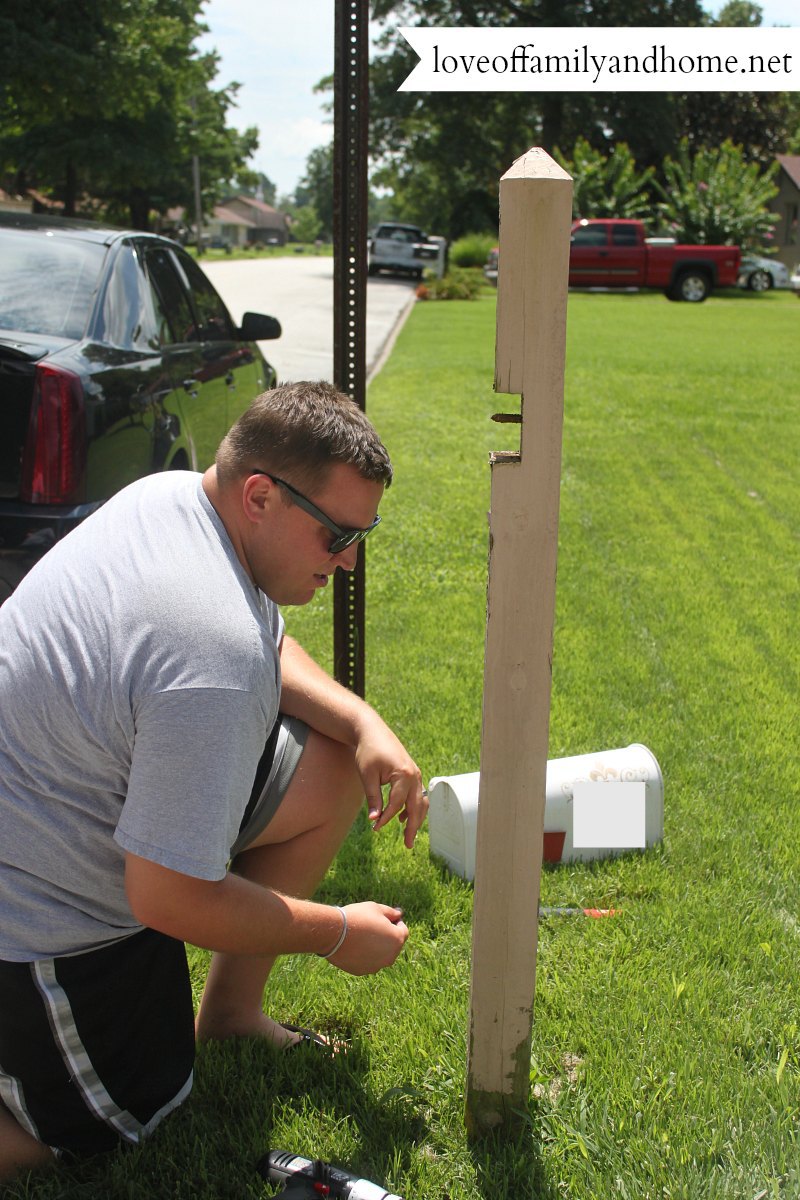 Then, we took our new, beautiful, bright white, mailbox post & slid it right over the top of our existing post….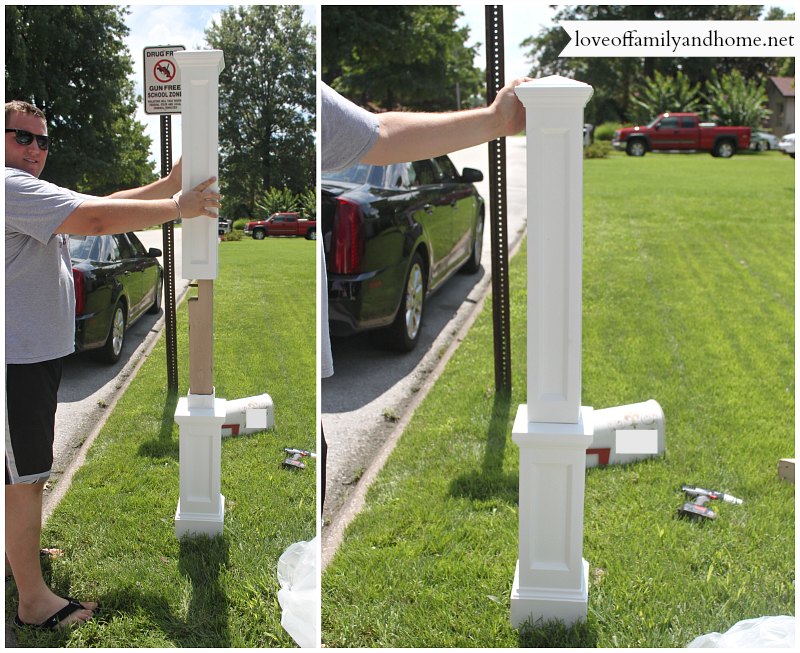 It's like a slip-cover for your mailbox y'all!! GENIUS!!! 
Next, we took the mailbox support arm & attached it to the new post. Using a drill, we drilled holes thru the white polymer & into the existing wood post underneath.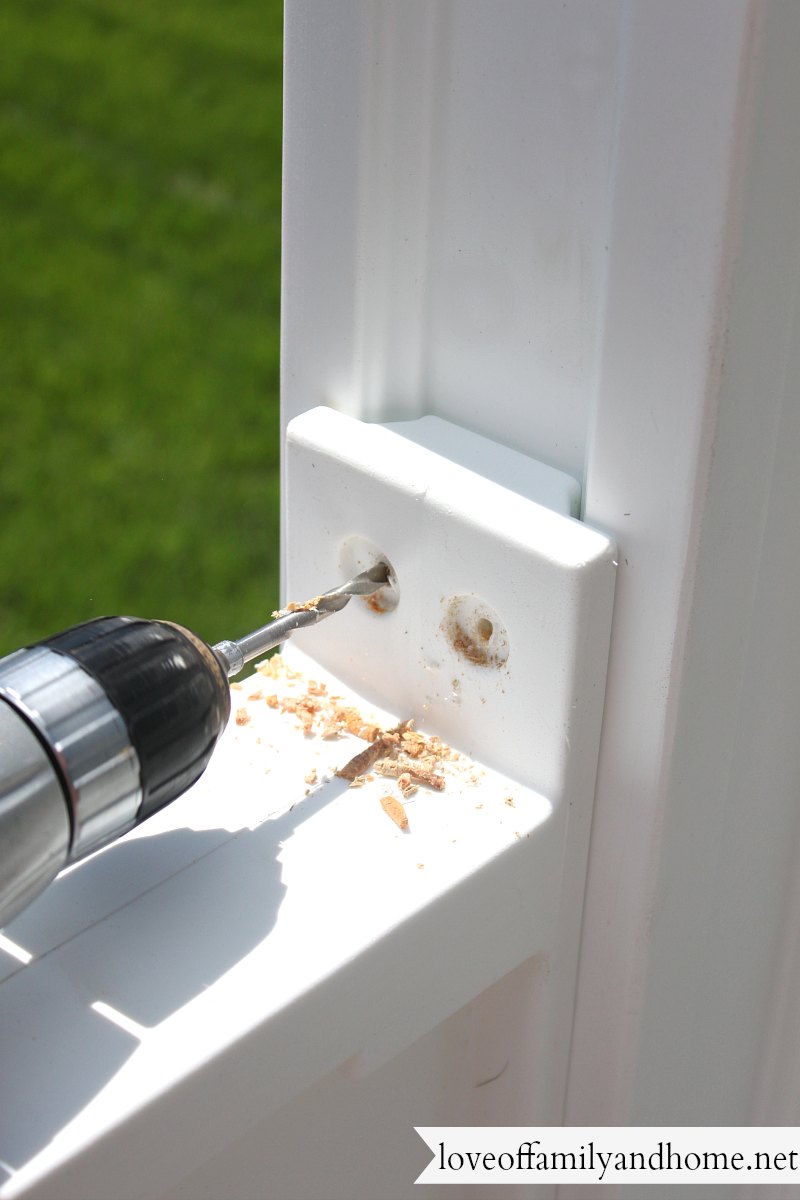 Using the hardware provided, we attached the support arm at the top….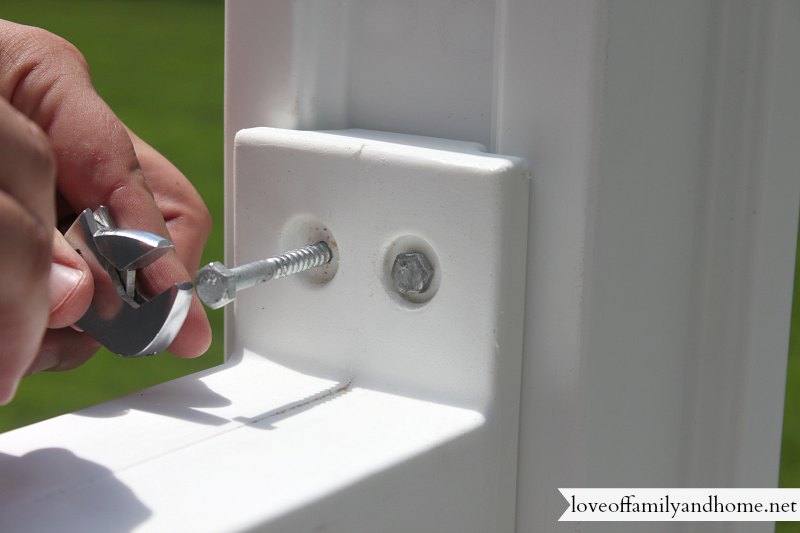 And underneath….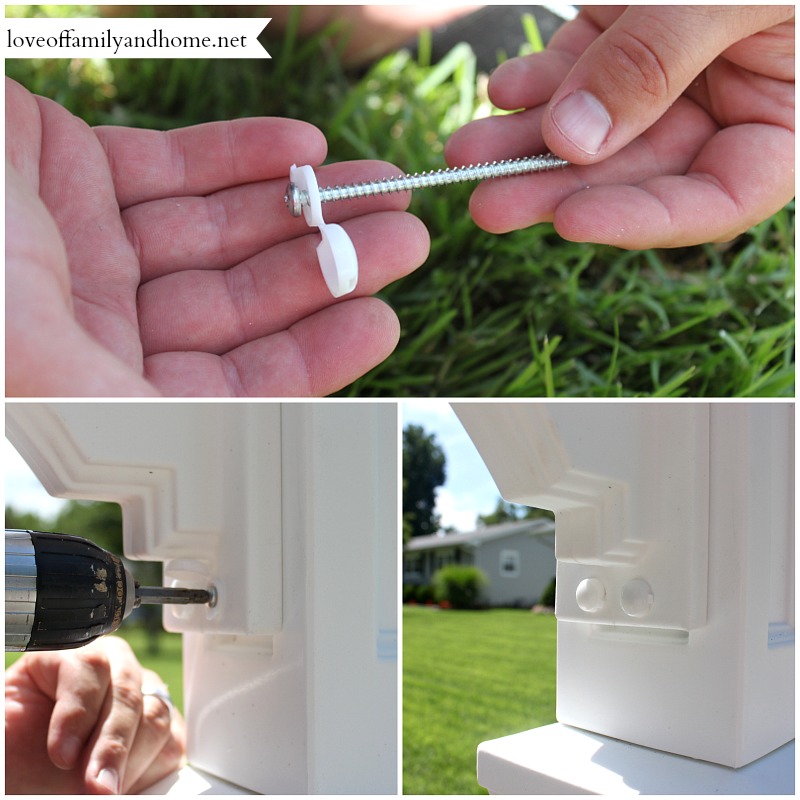 Then, we repeated these steps when attaching the flower box on the back…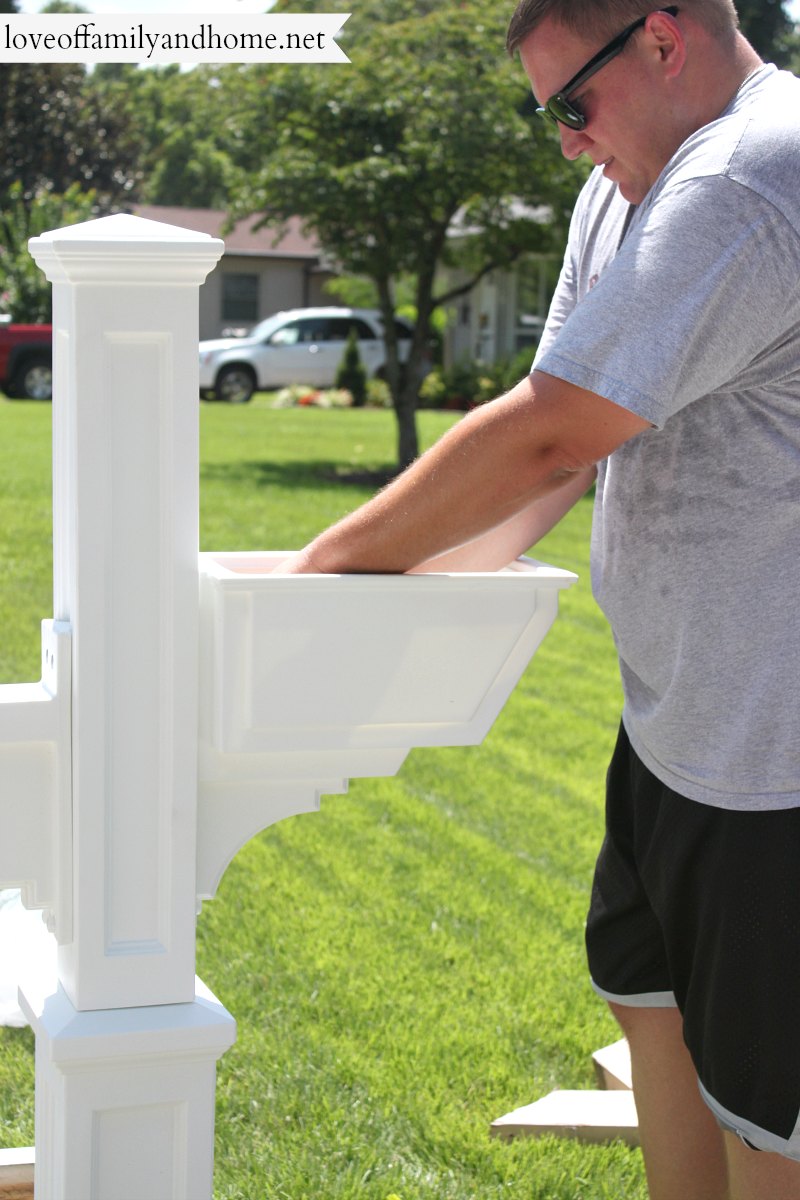 Following the instructions provided, we purchased a mailbox mounting board and attached it to the top of the arm support. This was not included in the box with the new post. I purchased ours at a locally owned home improvement store for $7.99.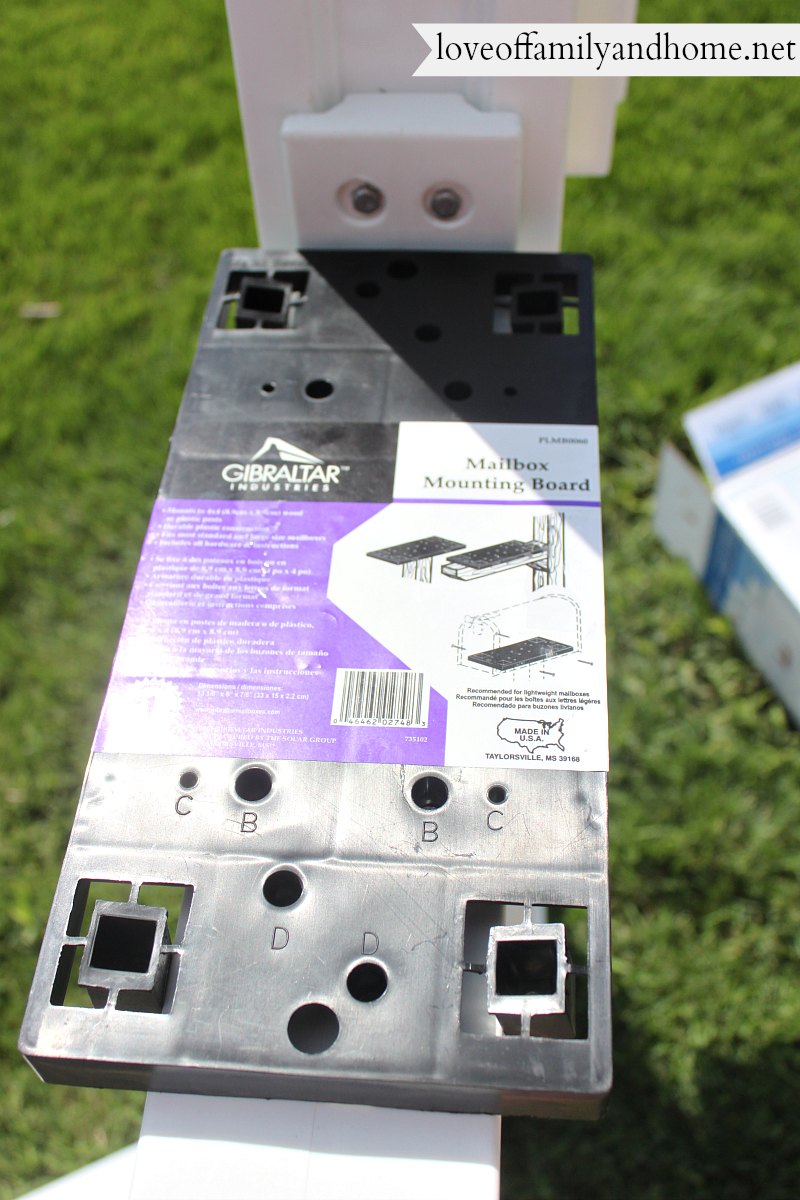 Once the mounting board was in place, we then attached our new mailbox (also purchased separately.) I could have spray painted our old mailbox to give it a little facelift & to cut down on cost, but sometimes I'm just lazy & like to take the easy way out!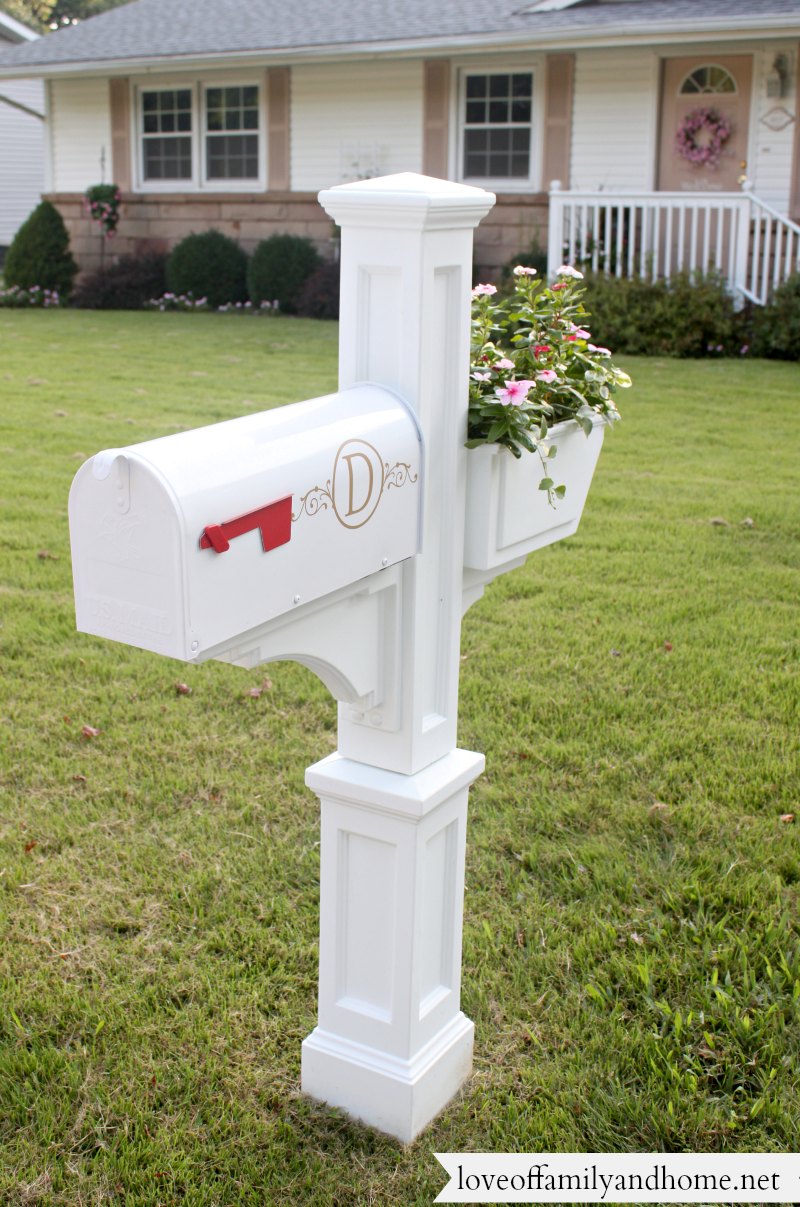 To spruce up the mailbox itself, I purchased this vinyl decal (in light brown) from A Lasting Expression on Etsy.  It came complete with our house number & street name, but I left it off for blog picture purposes. Call me crazy, but I just didn't think it was a good idea to post my address on the world wide web for everyone to see! You know just as well as I do….there are some crazy people out there! Anyway, I really like the decal & I know it will look even cuter once the full address is added! 🙂
Since it's the end of summer & flowers are a little hard to come by, I transplanted these vincas from one of my pots on the front porch. I'm sure I'll be replacing them soon with some beautiful fall mums, but for now, I think they look pretty cute!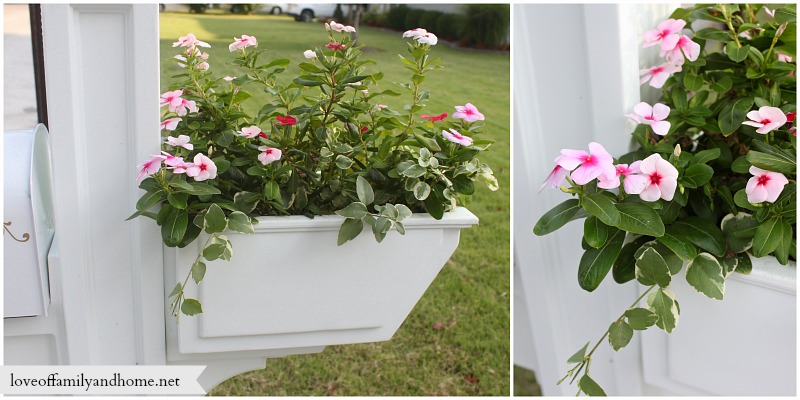 The best part about this project?! It literally took us around 30 minutes to complete, start to finish! Talk about instant gratification…I love a project like that!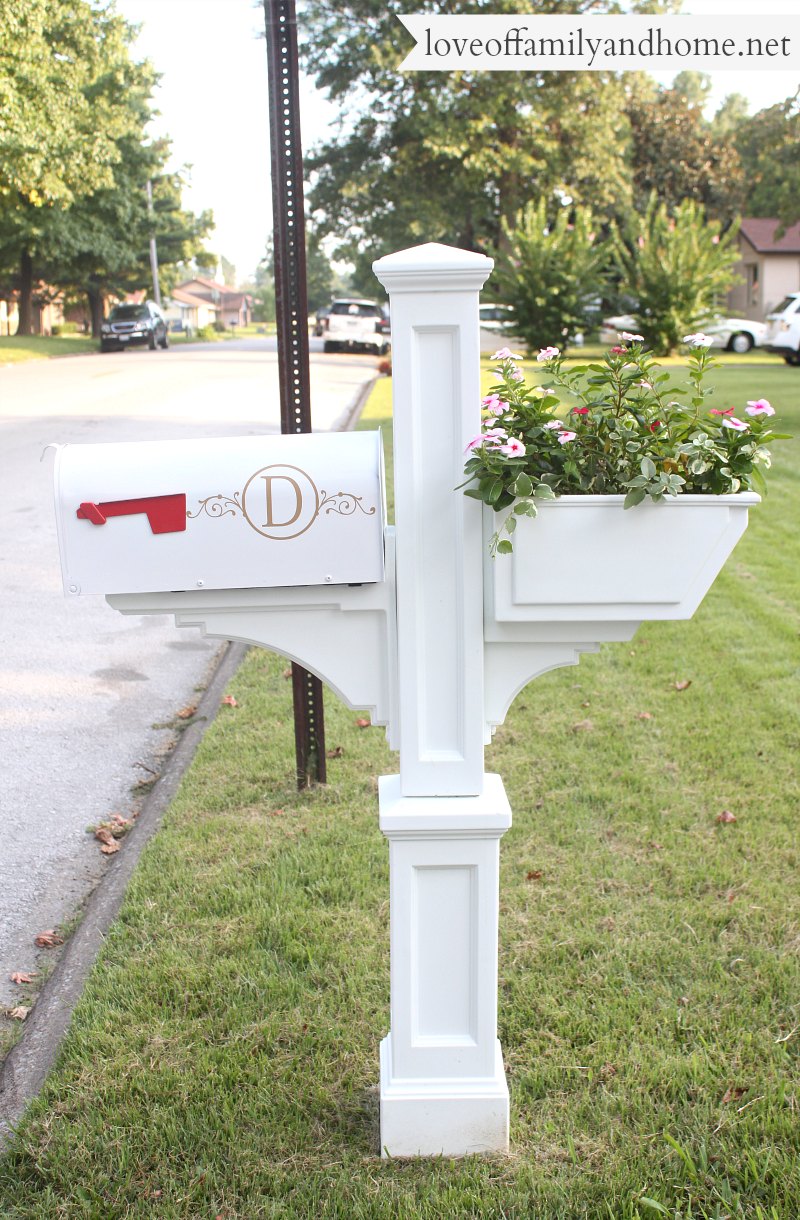 So what do you think of our mailbox makeover?! Do you love it as much as we do?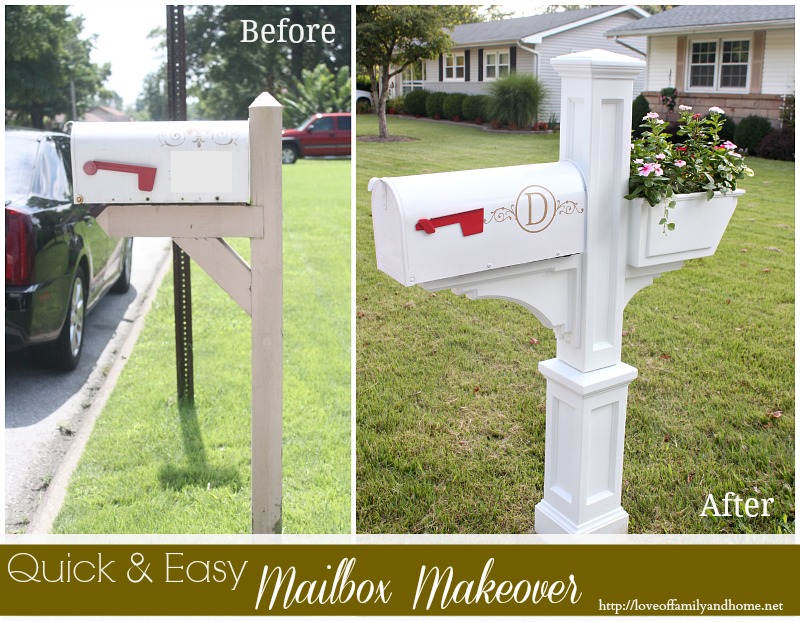 Does your mailbox need a little love?!
If so, I would totally recommend this post from Lowes! It is super easy to assemble & super C.U.T.E. ….if I do say so myself! 🙂
As always, thanks so much for stopping by!
I hope you all have a wonderful Wednesday!
Linking up here….
That DIY Party at DIY Show Off
Before & After Party at Thrifty Decor Chick