Okay, so I've totally jumped on the colored denim bandwagon….
After I purchased the
coral denim pants
a couple weeks ago, my next task was to find a pair of mint/aqua pants! I had seen multiple outfits pinned to Pinterest & I was smitten with the color!
So again, I looked & looked for a pair that fit!! (p.s. this color is not as easy to come by as the coral) I did ended up finding a pair at Wet Seal for just $24.99 and I LOVE them!! I put a few different looks together for this post to hopefully give you some ideas as to what you can wear with this beautiful shade of denim!!!
White T-Shirt – My Closet
Scarf – TJ Maxx $9.99
Nude Striped Shirt – Old Navy Clearance $6.49
Cream Infinity Scarf – Rue 21 $8.99
 White T-Shirt/Gray Cardigan Vest – Kohl's (a couple yrs back)
I wore my nude wedges with all of these outfits because they are cute & comfy and seriously, go with EVERTHING!! I bought them at Payless & you can buy them too by clicking HERE. 
I hope this helps you to see all the possibilities with mint/aqua denim!! Pinterest has definitely helped me to visualize what looks good & what doesn't!
If you stay neutral on top, you pretty much can't go wrong!! 
Another option would be to look at the color wheel….
Colors that are across from one another are called complimentary colors. So you can see by looking at the wheel where the mint/aqua also would look great paired pinks/corals or even peach, similar to the outfit I posted above!!
The color wheel is helpful when you are trying to put together outfits for any shade of denim!! You can also use it in terms of decorating as well to help you decide what colors look good together in a room!! 
Super helpful tool!!

What Have You Been Wearing This Week?!
Linking up here….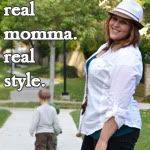 Don't Miss Out-
DIY projects, home decorating, crafts & more by checking out
my subscribe page